And then it Got Hot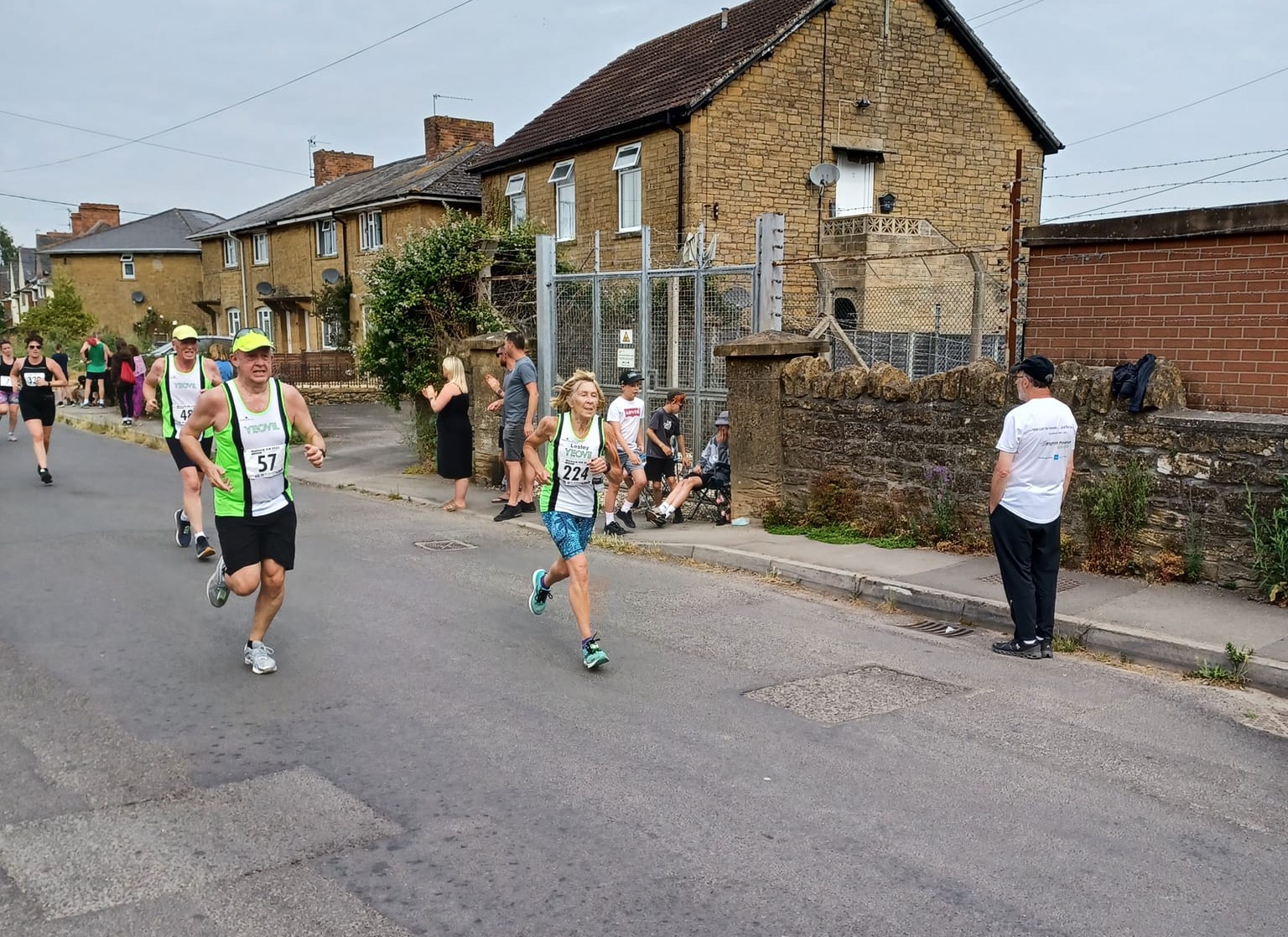 Tuesday Club run is from Goldenstones
SHERBORNE PUB RUN - THURSDAY 22 JUNE.
From Mark: The next Pub Run is in Sherborne and will be without a Pub. Slightly different format due to the Glastonbury Music Festival.
We meet in front of the Abbey for a 6:30 start (car parking free after 6 o clock, also you might find a space on a road).
After the run we go to the Abbey Fryer (fish n chip shop), and have fish n chips or whatever on the benches in front of the abbey. This is optional obviously. Hopefully it wont be raining.
For the not so fast group I will have a route of around 6 miles which will involve town and paths tracks outside of town.
Giants Head Marathon
From Mags: It was a hot one today at the Giants Head Marathon! Well done to YTRRC gang, we all did our best in the heat. I was 1st Yeovil lady and Gareth was first Yeovil boy THE END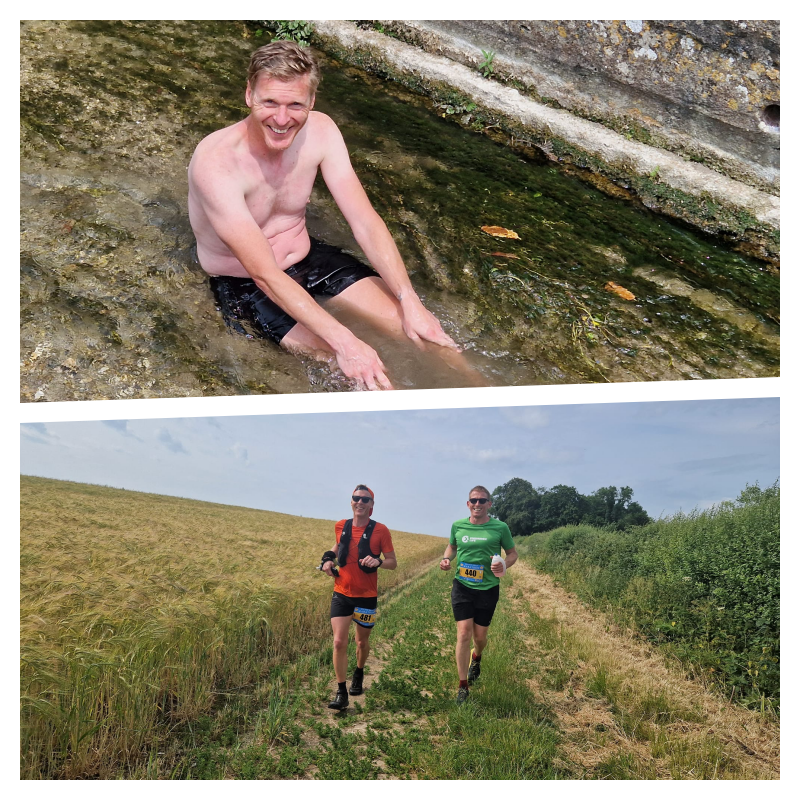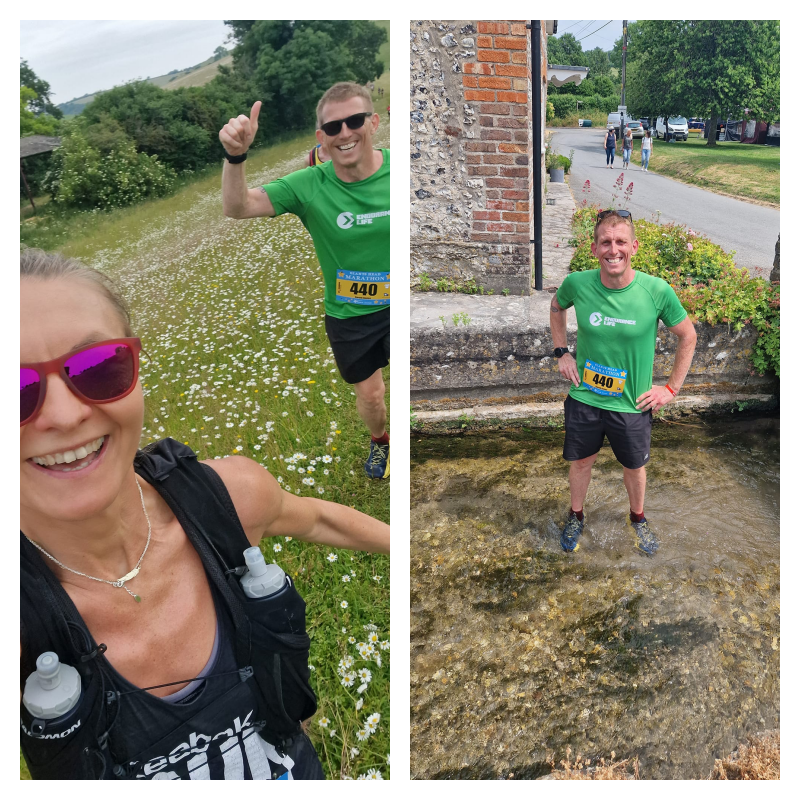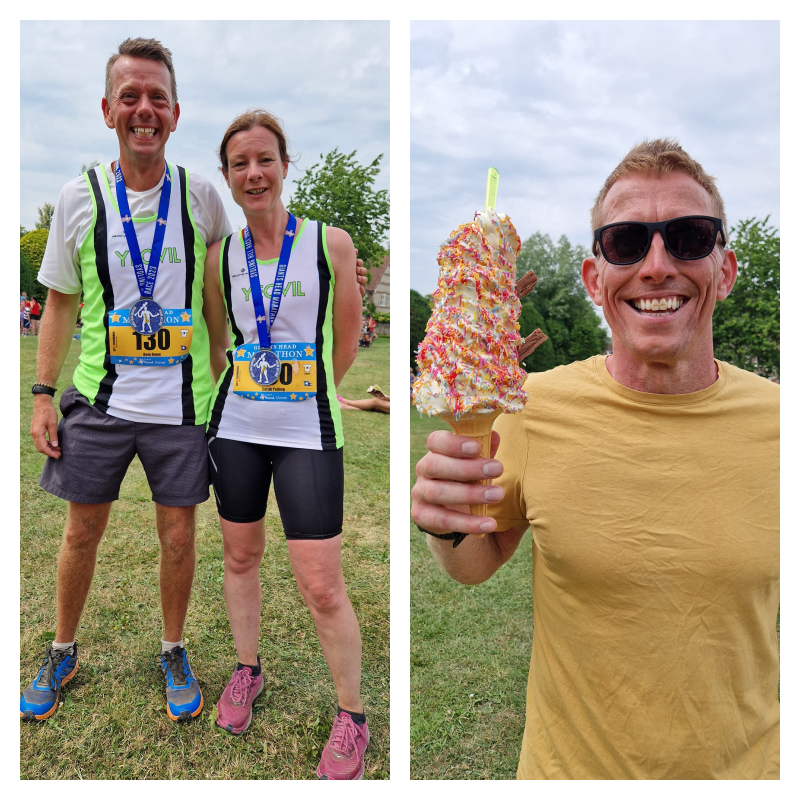 SSAFAs 13 bridge 10m Challenge
From Taryn: Brought the yeovil colours into London today SSAFAs 13 bridge 10m challenge. Started at Tower Bridge and hunting Morph statues onwards to Lambeth bridge and the Trooping of the Colour flypast finishing across Battersea bridge. Always plenty to see in the capital.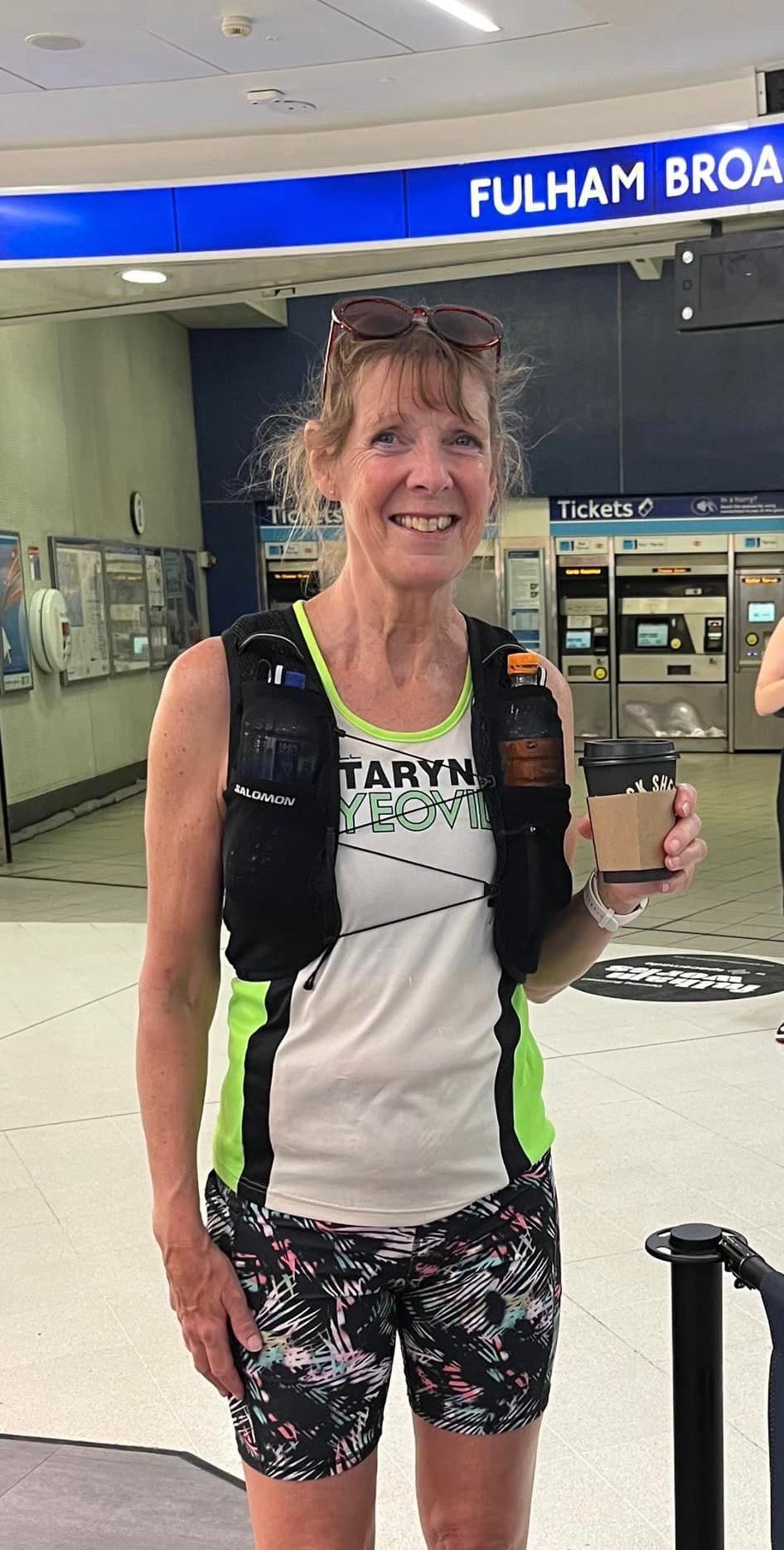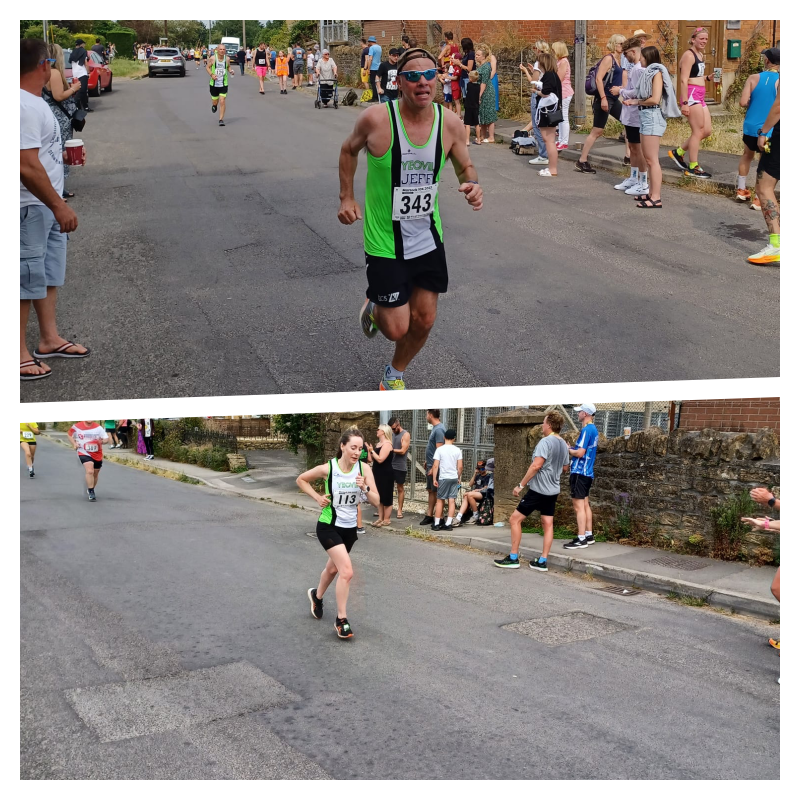 From Lesley: Well done to everyone who participated in Martock 10k this morning. It was a great turnout of YTRRC members and, of course, it was a Championship Race so watch this space for the updated tables in due course after the results are published . It was very well organised with lovely marshals and support/photos from our own YTRRC 'support crew'. A special mention to Sarah Pailing for achieving a PB after running Giants Head marathon yesterday and to Graham for his 'spot-on' pacing getting Demi a PB . I'm sure there were more 'special mentions' out there today too. My personal thanks to Terry and Joanna for not letting me slack off the pace . Not sure who has the 'before' group photo but I'm sure it will appear on this page at sometime soon? The next Championship race is Charmouth Challenge on 1st July.
North Lincs Half Marathon
From Malcolm: This is the third consecutive year that I have Qualified for the England Masters Team in the 70-74 year age group but because my birthday was at the end of April I actually ran the Chester Half marathon in the 75-79age group. I came fourth but there were only 8 runners in this age group!! I qualified at the North Lincs Half Marathon in Scunthorpe in 1:52:59 and hoped to get close to 1:50:00 in Chester but it was not to be, and I finished in 1:57:46. I thoroughly enjoyed the race, which was brilliantly organised as usual with proper drinks stations! As always it was a privilege to run in an England vest and be part of the team.
Last year Lesley Nesbitt qualified with me for the half marathon and this year she has qualified for the full marathon in October. It is great to see 2 Yeovil Town RRC runners in the England Masters teams. Three or more would be even better!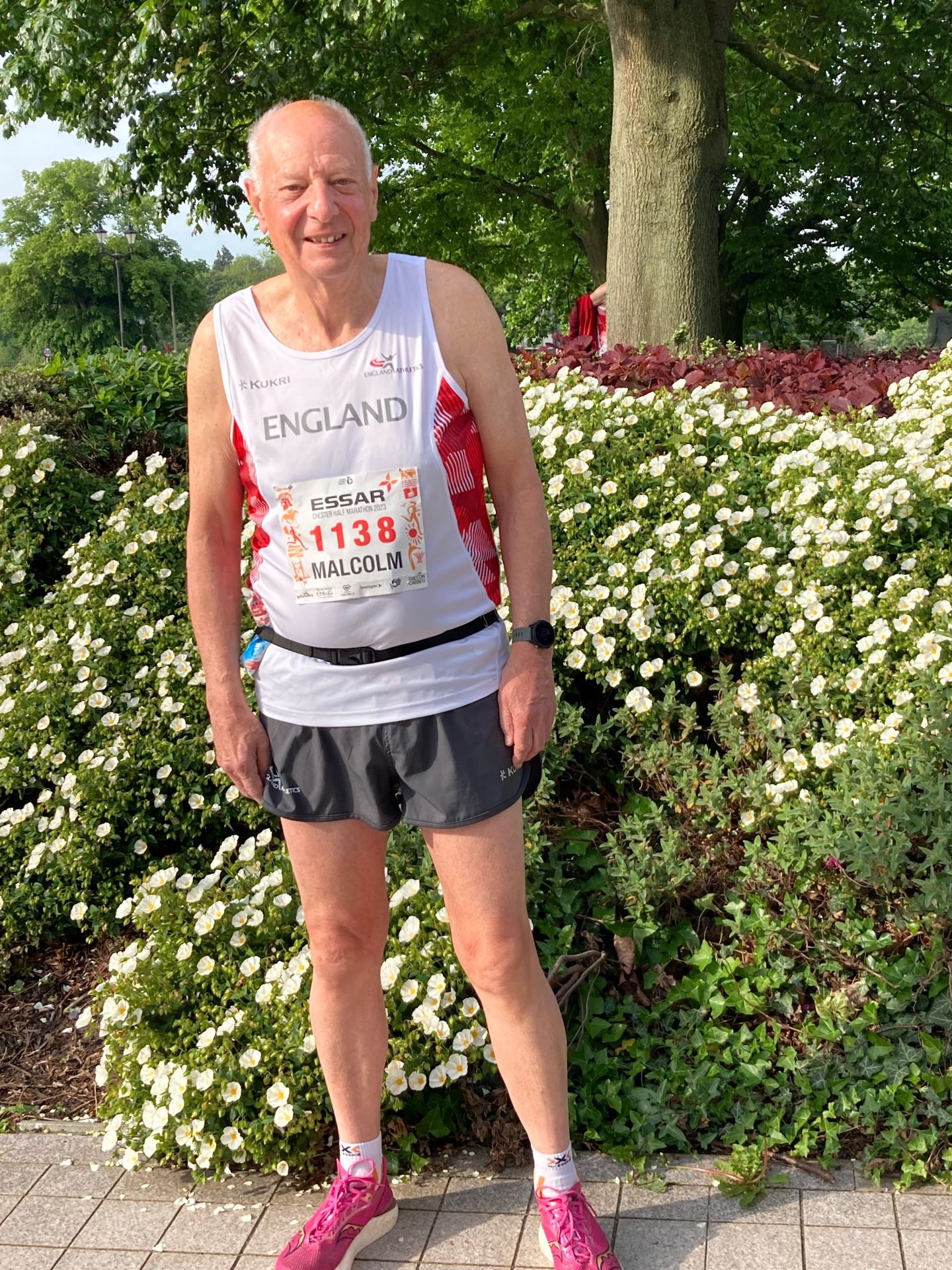 PUB RUN – WEST CHINNOCK (15THJune 2023)
From Mark: Sue planned a route tonight for the not so fast group that was figure of eight and mostly off road. In sunshine, Sue also led the group of nine (Sue, Lindsay, Elie, Kelly, JC, Rob, Louise, myself, and someone new , sorry who's name I don't have). Leaving the pub we ran up to the church then turned right and went off road. A series of fields along the Monarch's way took us to a path that then followed the A356. We continued past Manor farm and Chiselborough church and turned left. Fields and a climb took us to the southern edge of Norton sub Hamdon. We continued through the village, then went off road again skirting round the north of the village. With Ham Hill in front we then followed paths to the east of the village. We ran through the recreation park and across a field to the road. Running down to Chiselborough, we then followed paths to the church, and then back onto roads. The last leg was the road back to the pub. Thanks Sue for the interesting off road route. It was very pleasant in the sunshine. Before the meal, we were entertained by morris dancers outside the pub. The food was good. Thanks Phil for organising.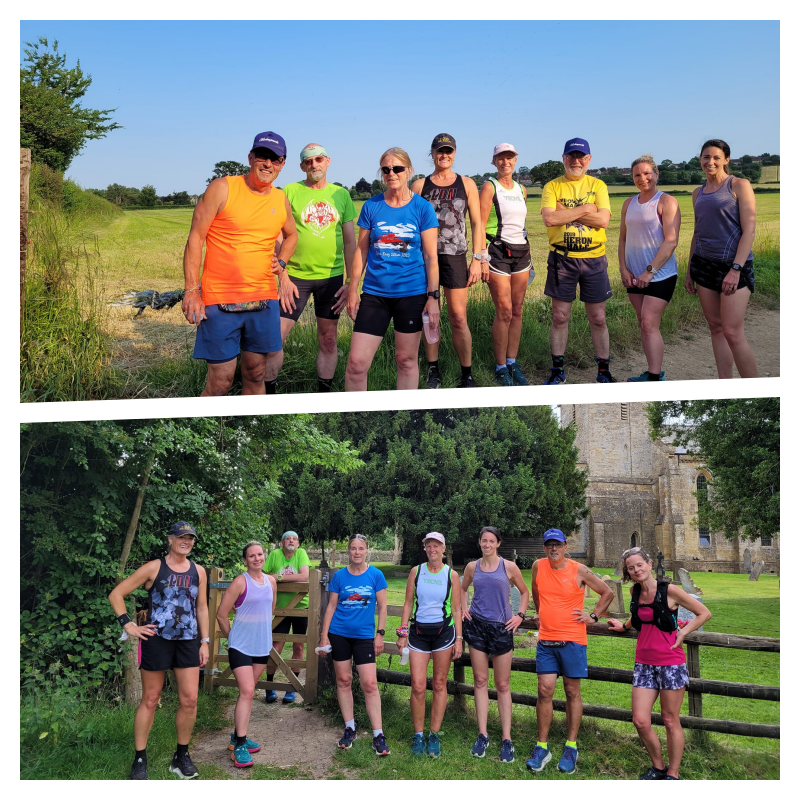 Released On 14th Jun 2023