All Round 10ks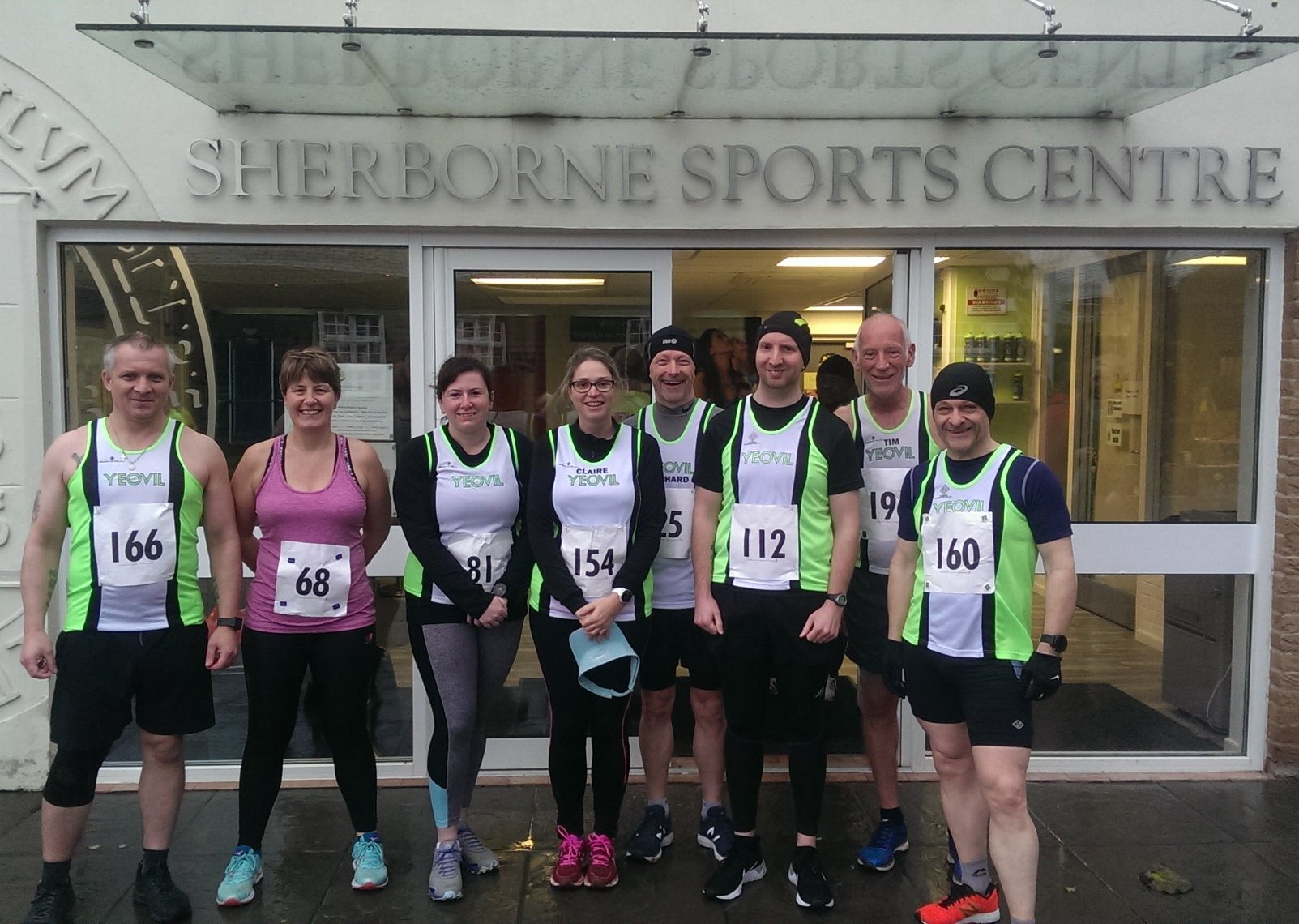 London Marathon 2019
From Lesley: For those doing London on 28th April I have booked a table at Ask, 34 Shad Thames, Wharf SE1 2YG for Saturday 27th April at 6.30 pm. Please let me know if you would like to join the pre-London carb load. I have booked for 20 people at the moment and can add to minus this when I know numbers so an earlier rather than later response would be good please. Obviously friends/family welcome too, just let me know the numbers in your party. Either email lesley.218@hotmail.co.uk or FB pm.
Sherborne 10k
YTRRC does Sherborne 10 K
From Tim: Over 200 runners turned up on a wet and windy morning to run up one long hill and back down the other side. A great turn out from present and future Yeovil Town runners. We could have renamed ourselves as the wet and dirty dozen 😀 Rachael Jones, LLyndsay Wasiewicz RRichard Clayton JJack Straw DDarren Lee O'Donnell DDave Stanfield E Hurley, CClaire Shucksmith CClementina Clive Ponsonby Fane SSharon Hardy TTim Willisand our future member EEdward Budzynski We all achieved great times and all got home before the weather turned really bad.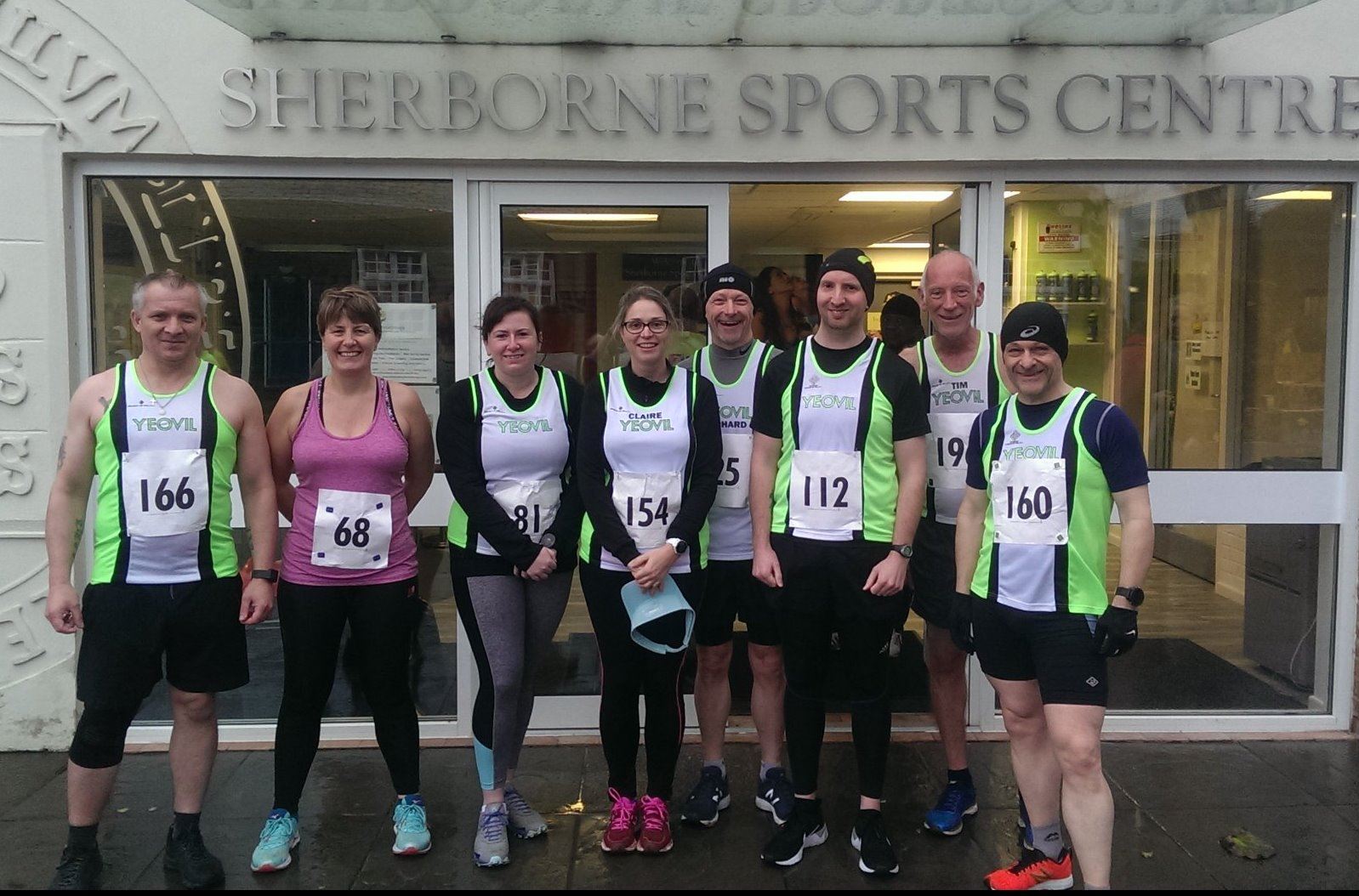 Combe St Nicholas 10k
From Kev: Combe St Nicholas 10k today had a merry band of YTRRC make the journey to this local undulating 10k . ( well ... the lightweight locals opted for 5k😁) but to be fair Simon Rowbottom and Nikki were doing part of his 60 races he's never done... and they both won awards ... and got beat by little people 😊.
The 10k had Samantha Lloyd fresh from 2am landing and jetlag ... Kat Hurford and Helen Nesbitt ( who travelled down together.. poor Kat ... Helen moaning all the way down about her knee and taking it easy ... blah blah finishes 3rd in AG 😀. Similarly Steve Lye still suffering sore calf .. romps home AG winner in a Creditable 4th overall 42 mins ..then Chris Williams finding form with a solid 45 mins .. James Hutt is running really well to finish in 46 mins with Carl Chappelle-hedges a little behind and Kevin Doherty just over 50 mins ...it's a challenging Hilly road race today light rain and wind .. but Sam and Kat ran well to finish and we all enjoyed tea cakes and banter and a little YTRRC Trophy haul .. Great day and company thanks to all.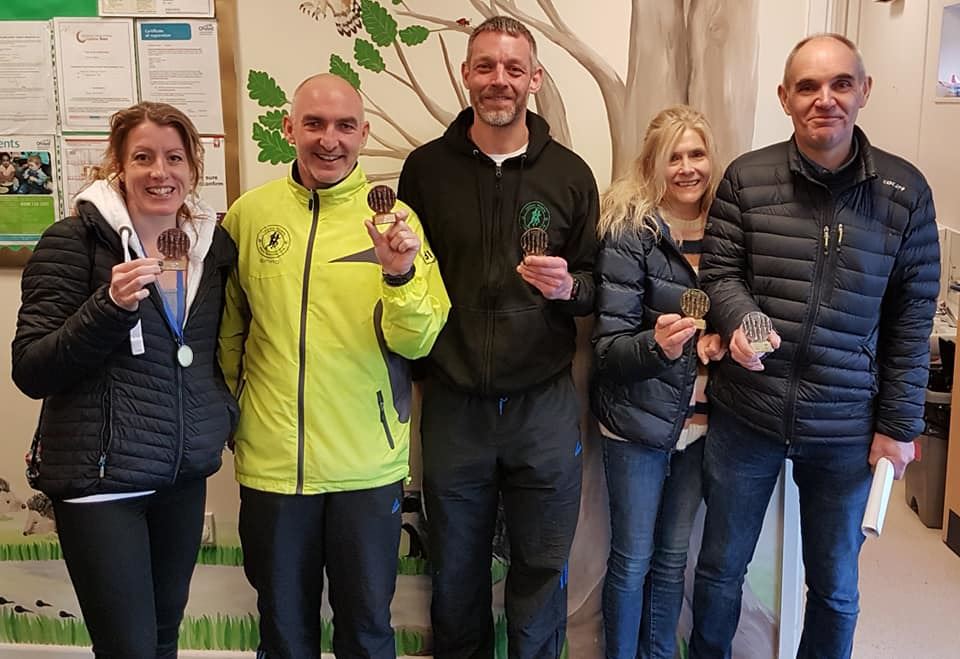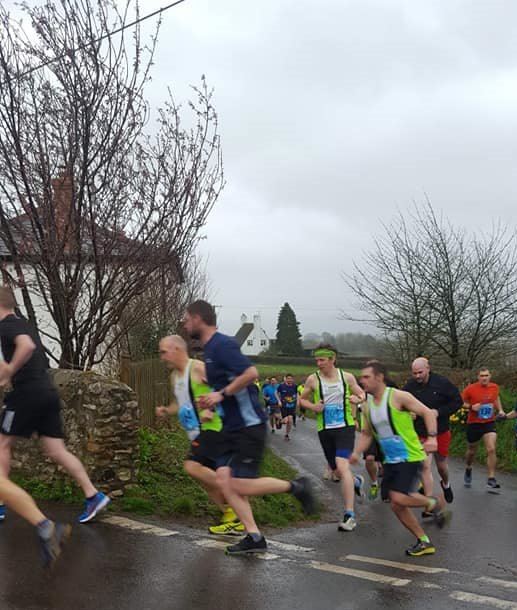 Saturday and Sunday Runs
With the 10k group on Saturday and long runs on both days this weekend as Club members get ready for up and coming marathons.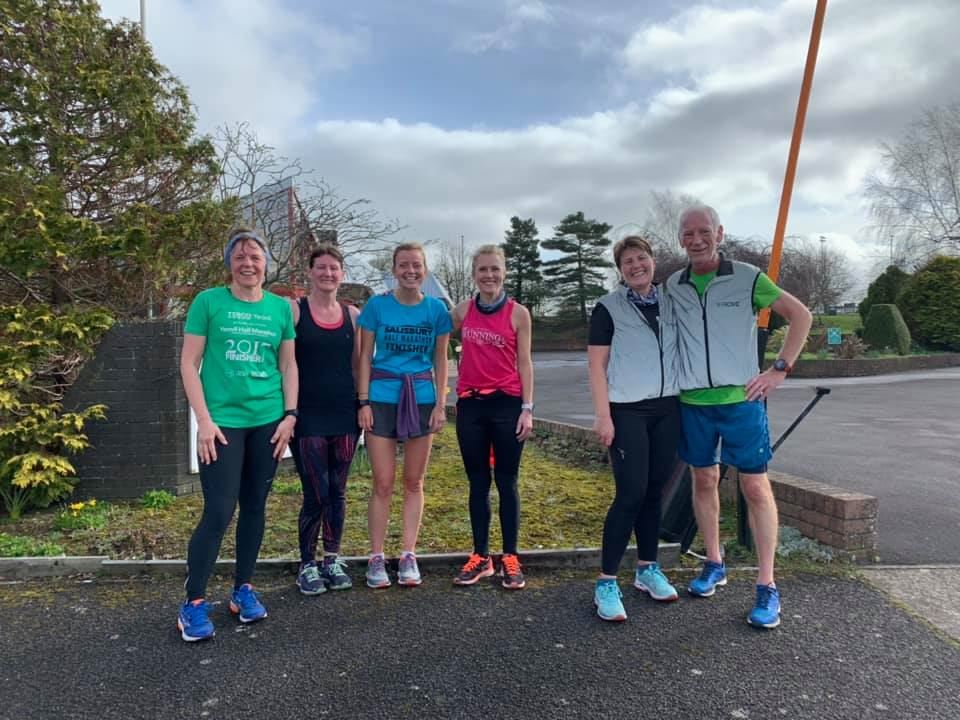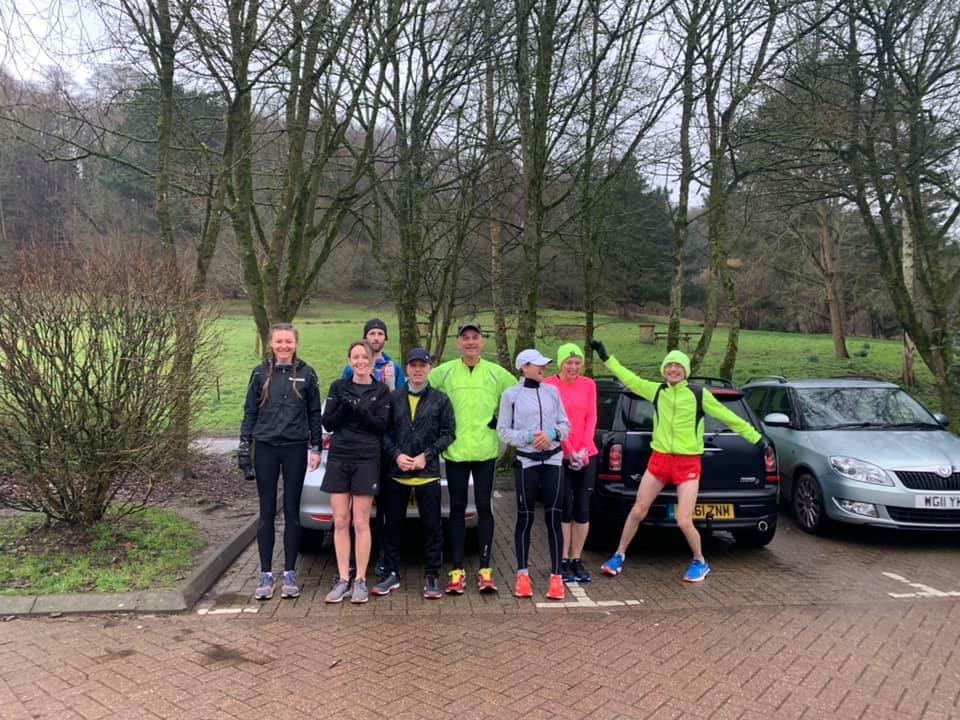 Park Runs
Linda did Minehead and we had loads at Ninesprings.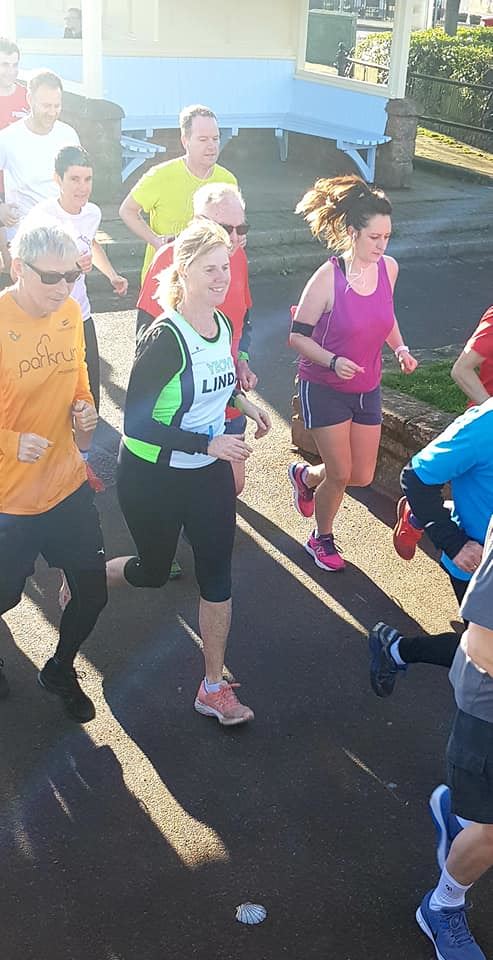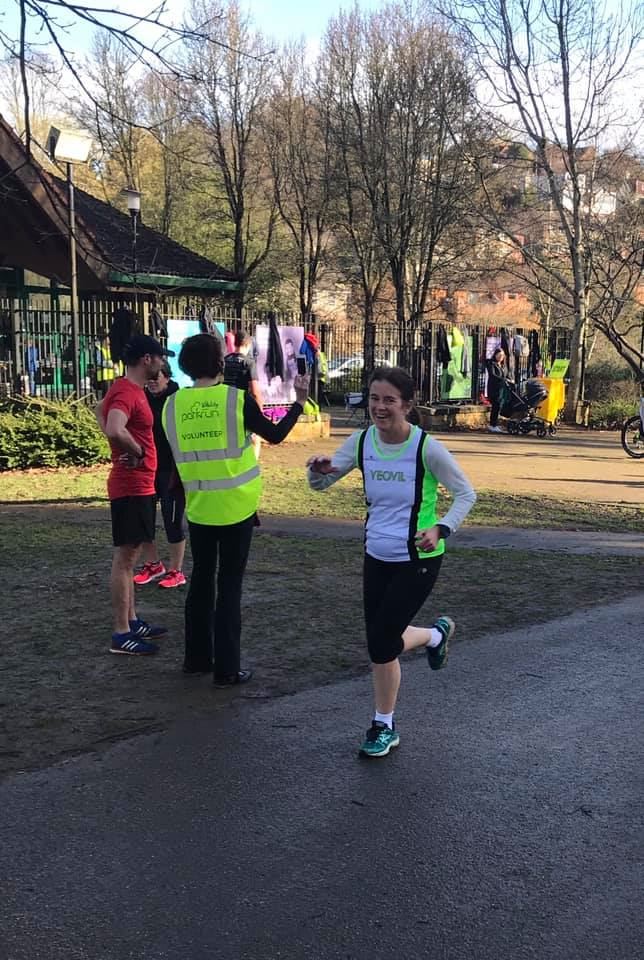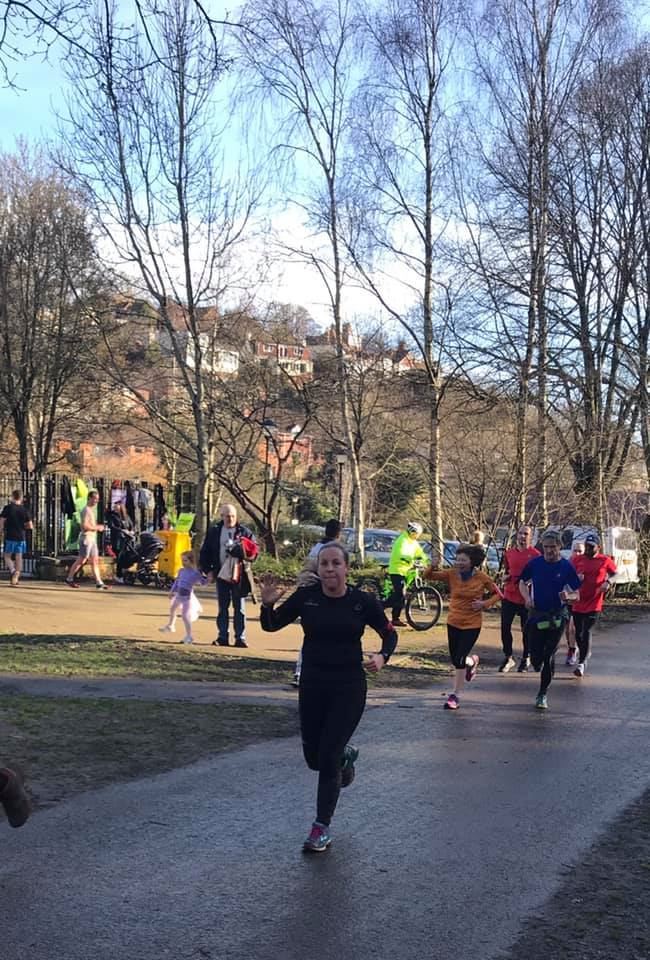 Marks Runs
PUB RUN – PODIMORE (28TH February 2019)
Numbers were back up to the normal Pub Run level tonight, and we split up into three groups. Anita led the middle speed group round a six mile route at a fairly quick, fairly continuous pace. We started running southward but turned round to go back to the pub to pick up Lindsay and Steve who had been forgotten. Re-starting, we ran east, crossed the B3151 and ran through Bridgehampton. We turned left and ran along Chantry Lane. We met Phil's group, and ran to Urgashay. Steve spotted a Toad in the road, who joined in a photoshoot. We ran up to the B3151, and headed towards the camp. At this point there was light drizzle in the air. We turned off right and ran round the running track, then came back out onto the road. Carefully passing through roadworks we continued up to the right turn back to Podi. The last leg was up the lane back to the pub. Thanks to Anita and all for an enjoyable run. Thanks to Phil for booking the pub.
Released On 3rd Mar 2019