A Park Over the Severn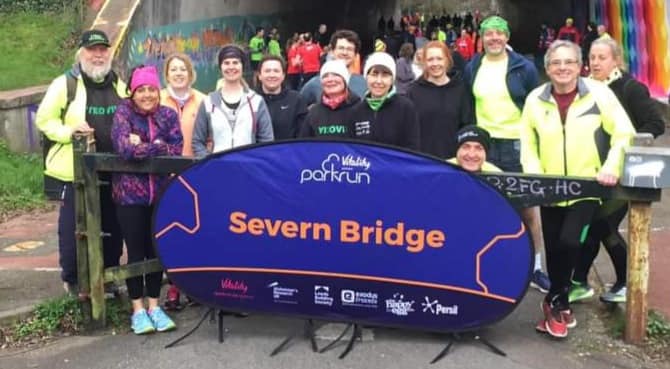 Phil
From all the Club Phil, hope it all goes well this week and you are soon back out on the streets sprinting around Houndstone.
From Matt: Who wants to run the Lychett 10 miler? To begin with it was forecast for terrible wind and rain. The start time was an early 9:00am (surprising for some!!). And don't even get me started on the Race Briefing – not only mentioning potholes, ramps, floods and hills, he nearly had us believing there was a chance of Dick Turpin robbing us!
Gun goes bang and we all surge up the initial incline on a short lap. Matt was surprised to be doing a 7:45 mile, while further forward Paul Card was also surprised at his 5:40! Steve Lye is struggling to get his competitive streak up and running, but was after Paul and up with the leaders. Bungy Williams was having a quiet race, no-one to shout at, but eased away from the chasing pack. Matt led this group with Richard Clayton hot on his heels and Jeff Watson a few paces behind. Melanie Denham was leading from Malcolm Maxted and Joanna Henley, and Linda Membury not far behind them.
The race is basically a series of climbs with long straight sections meaning you are always visible to your rivals. As the race progressed the gaps opened up a little, except for Matt who was struggling after a rough weekend. While stopping for a borrowed Gel (from Malcolm), Matt allowed Richard to close the gap. A few tactics were employed, but Matt was unable to keep up the challenge and fell into the middle ground of chasing Richard, but not allowing Jeff any closer.
Just as the wind got stronger, there finally came the downhill section, and then with the rain beginning to be felt, the finish was in sight.
First to get their goody-bag was Paul Card in 1:01:15 which is a fantastic time, and then came Steve Lye, Luke Betterridge (a newby on Tuesday nights), then Guy "Bungy" Williams, Richard Clayton, and Jeff Watson. First Lady was Mel Denham, Malcolm Maxted followed in closely, then Joanna Henley and Third Lady was Linda Membury.
Once finished, the YTRRC mob repaired to the sportshall where a number of concerned members told Matt he really didn't look well and provided much needed after-race care (thanks very much). Soon after, the ladies did a magic trick behind a blue towel and re-appeared fresh and beautiful, as always! The goody-bag provided much needed St. Valentine's Day sweeties, which I am sure various partners will be getting tomorrow!
From Jo: Considering the busy weekend I have had, the weather (although it wasn't as nasty as it could have been) & the hills, 1:27:45 has made me happy if not a little done in. Great club turn out & secretly I do like this race.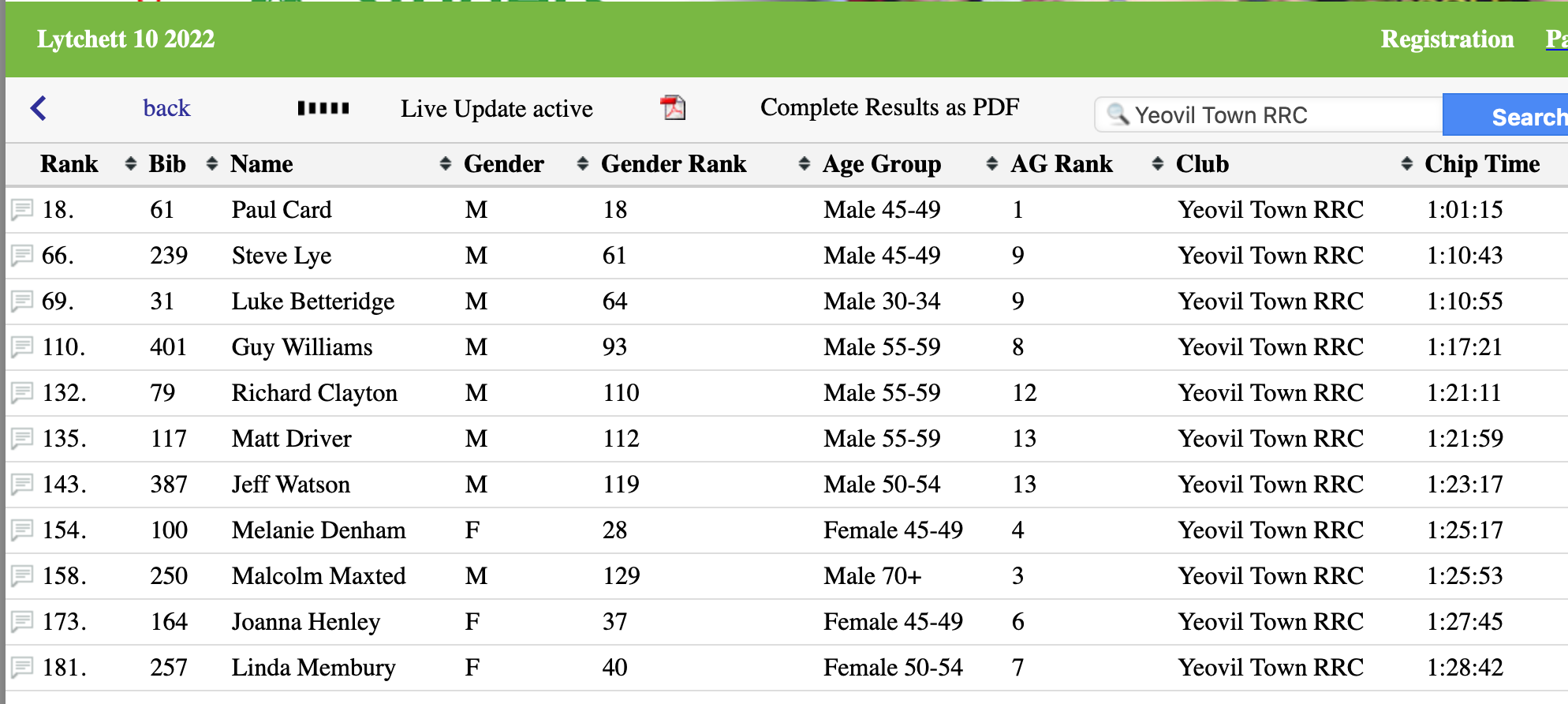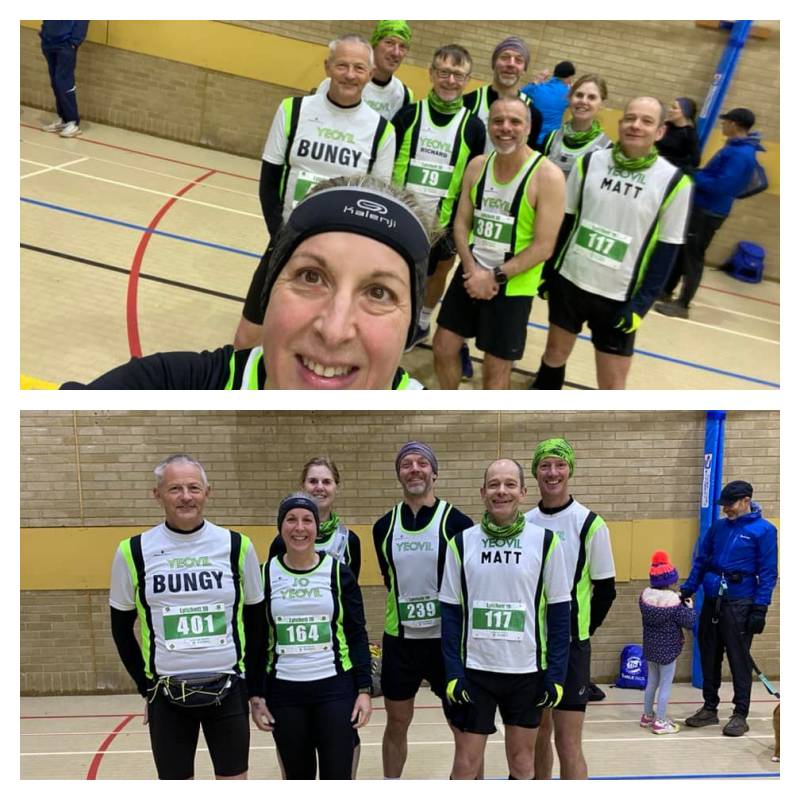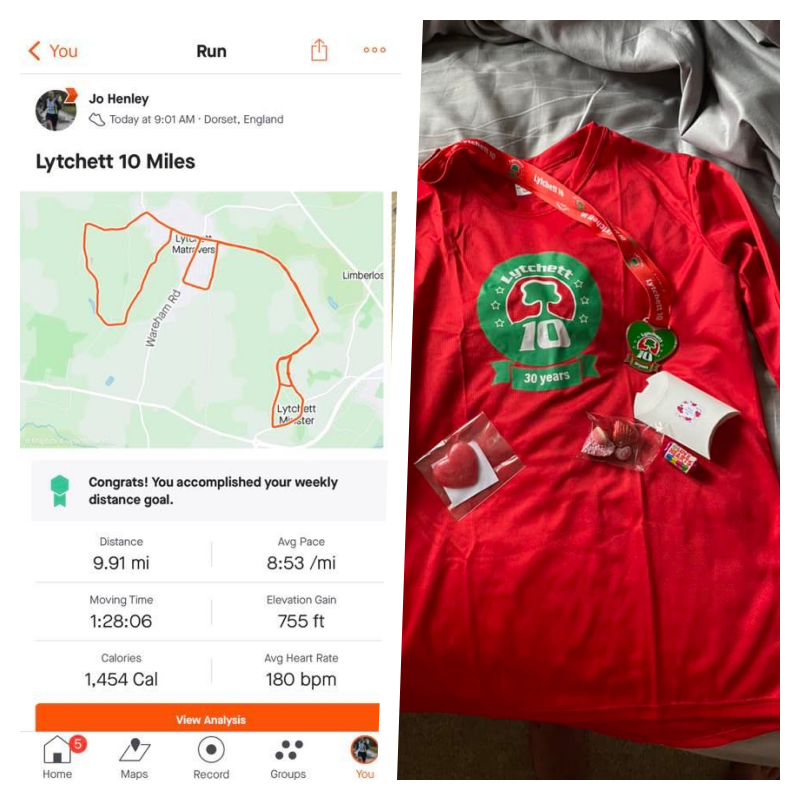 Runificent Marathon
From Dan: Runificent Marathon done. 5th place. #32 Great day out with Phoenix Running Ltd thanks Rik Vercoe 3:29. Nice run in the sunshine.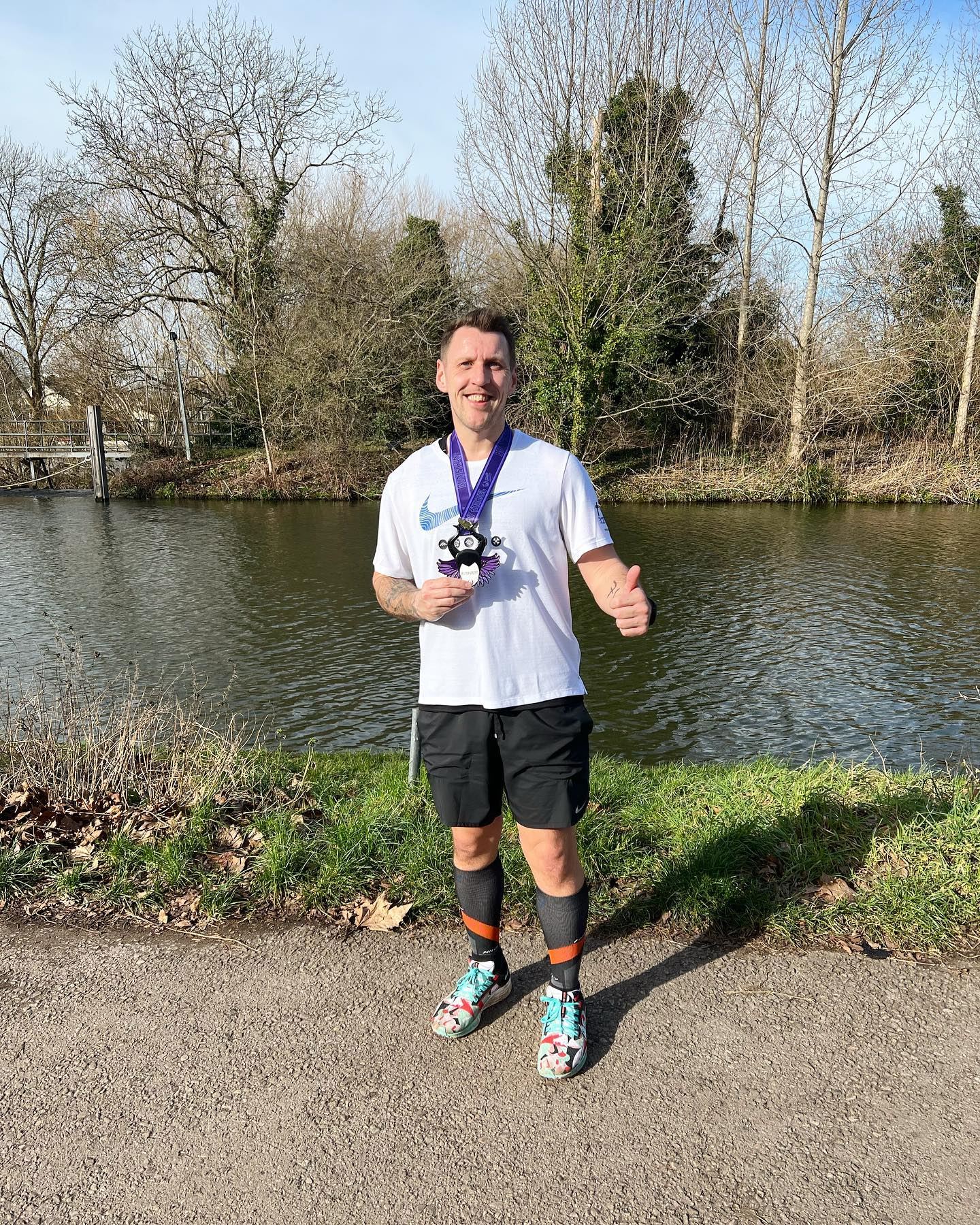 Park Runs
From Denise: Park run today was so bloody cold running across the Severn Bridge.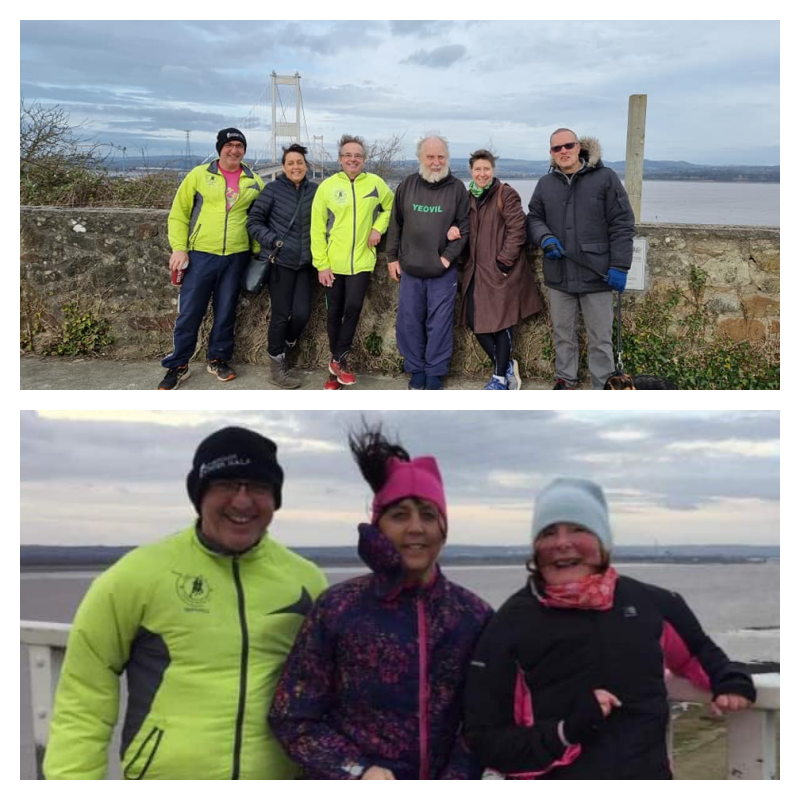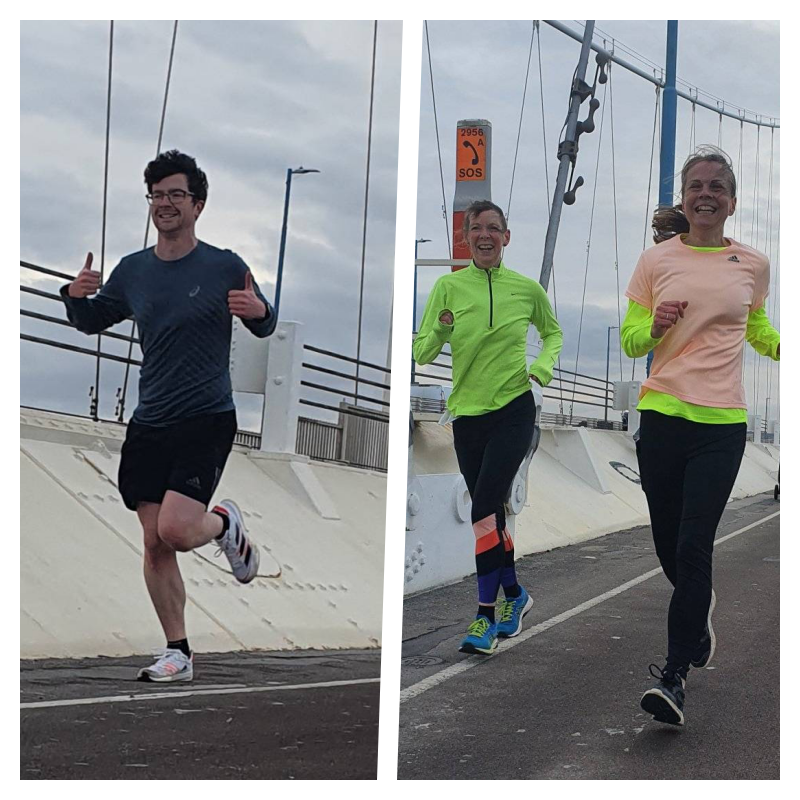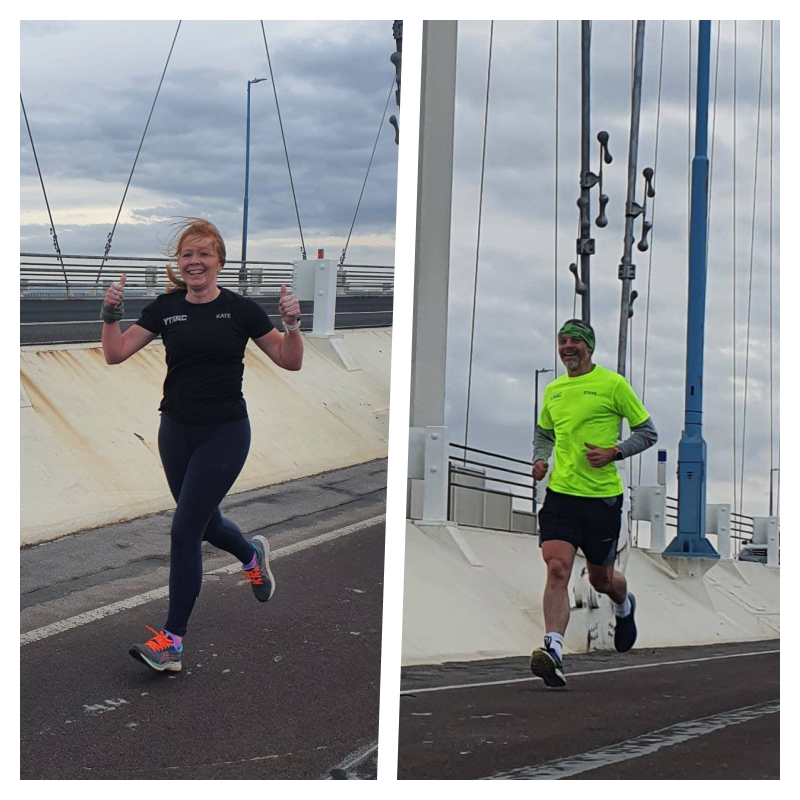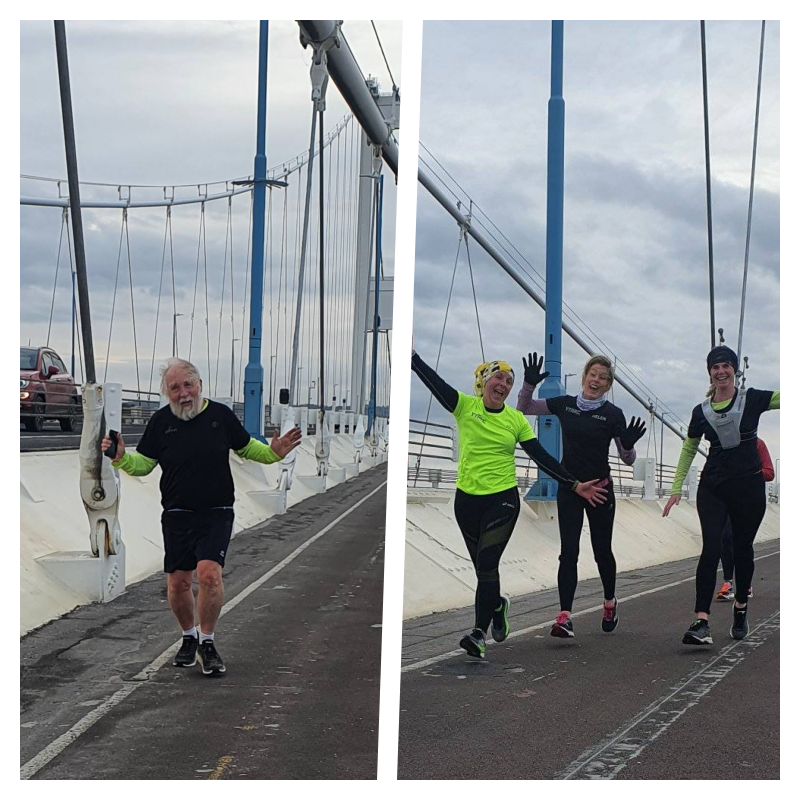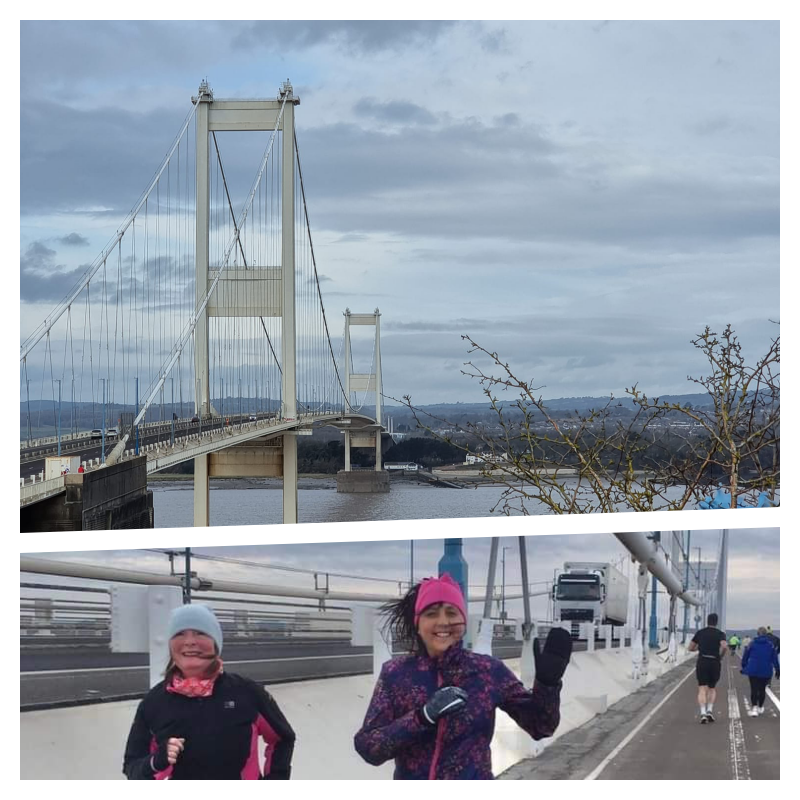 From Lesley: Tough Eastleigh parkrun today supposedly about 60th toughest out of 1000 parkruns, however, looking at the elevation of this and the new Frogmary parkrun it looks to be 100ft at Eastleigh and 200ft at Frogmary. We need some trail hill training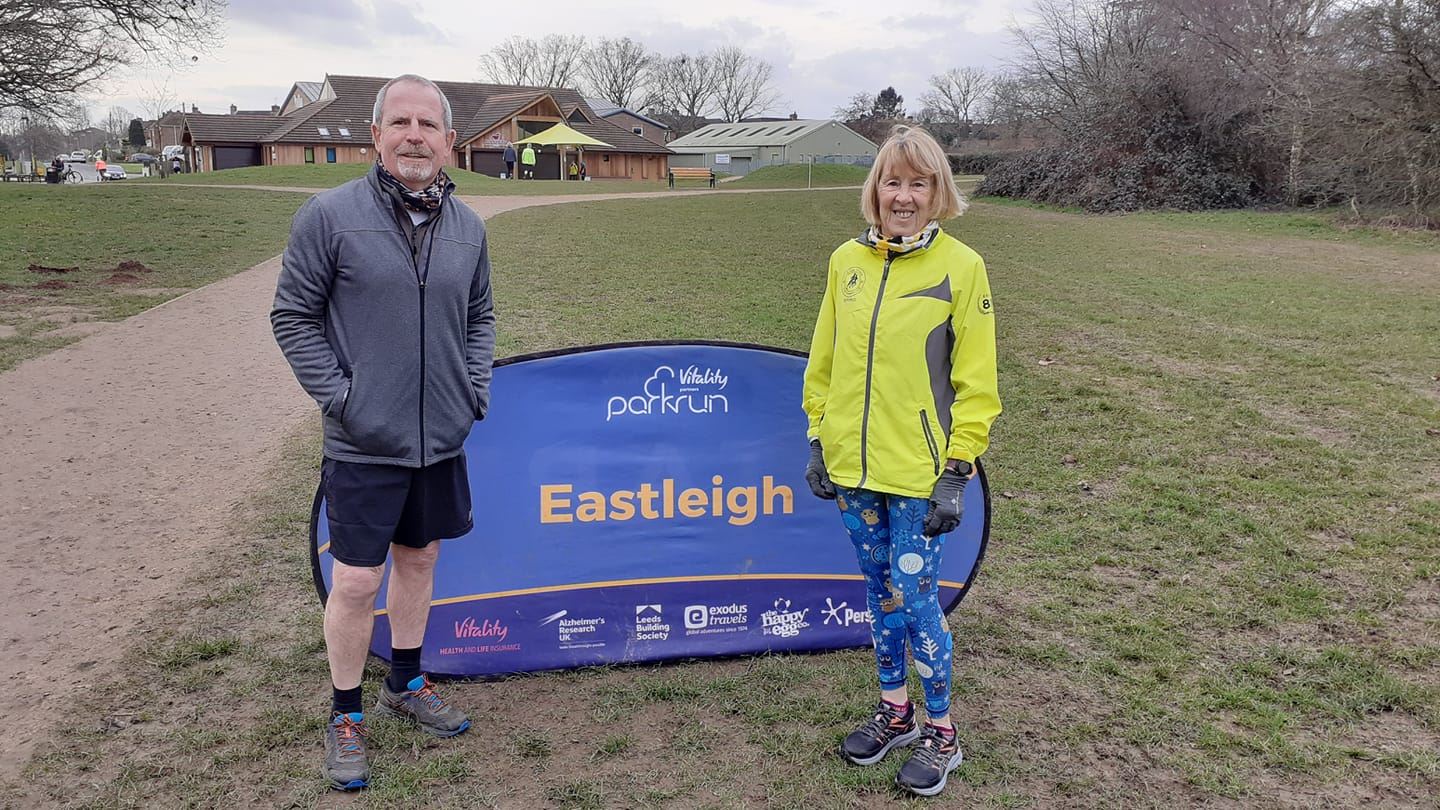 Well done to Cameron Groves who was first runner in at Street parkrun 18.35 mins
Yeovil Town RRC Poster Girl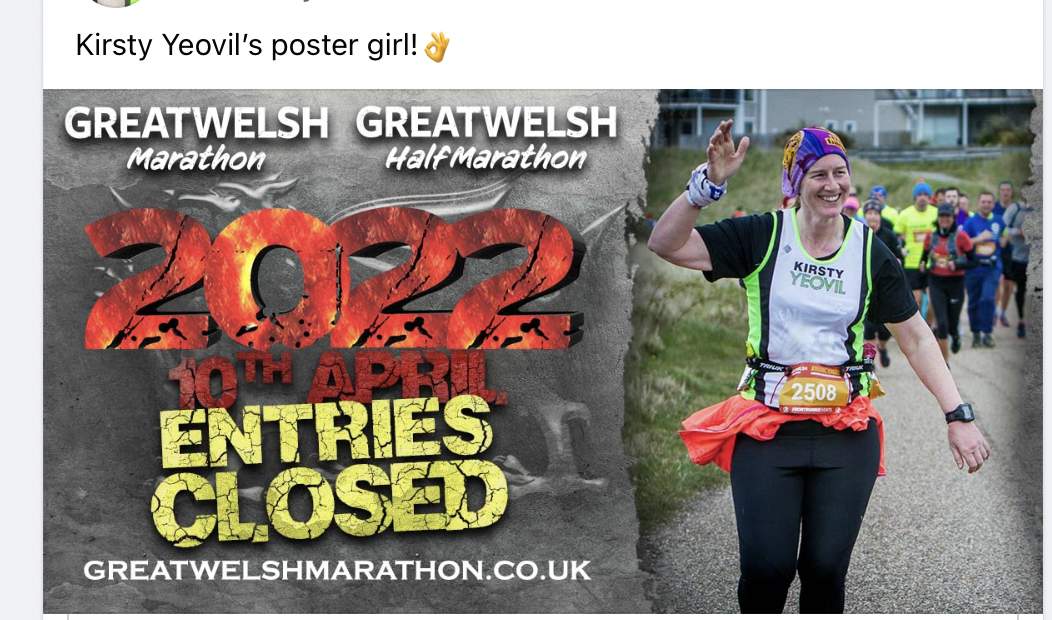 PUB RUN – DINNINGTON (10TH February 2022)
From Mark: Sue led tonight, a small group including Lesley, JC, Paul, and myself. We ran a clockwise loop firstly running uphill, turning right and running down a narrow muddy rutted lane to Allowenshay. An old phone box was lit up in the dark. We continued towards Kingstone, and then towards Furzy Knaps, but turned left and ran into Seavington St Mary. At the end of the village JC clocked 10 mph on the speed limiter. We turned right and ran up a narrow muddy lane with large puddles (Easterdown Hill). Turning left, this took us down to the Fosse Way Roman road, where we met Phil. We turned right and ran along the Roman road back to the pub. Another nice pub with good food awaited. There was also a sizable fast group tonight.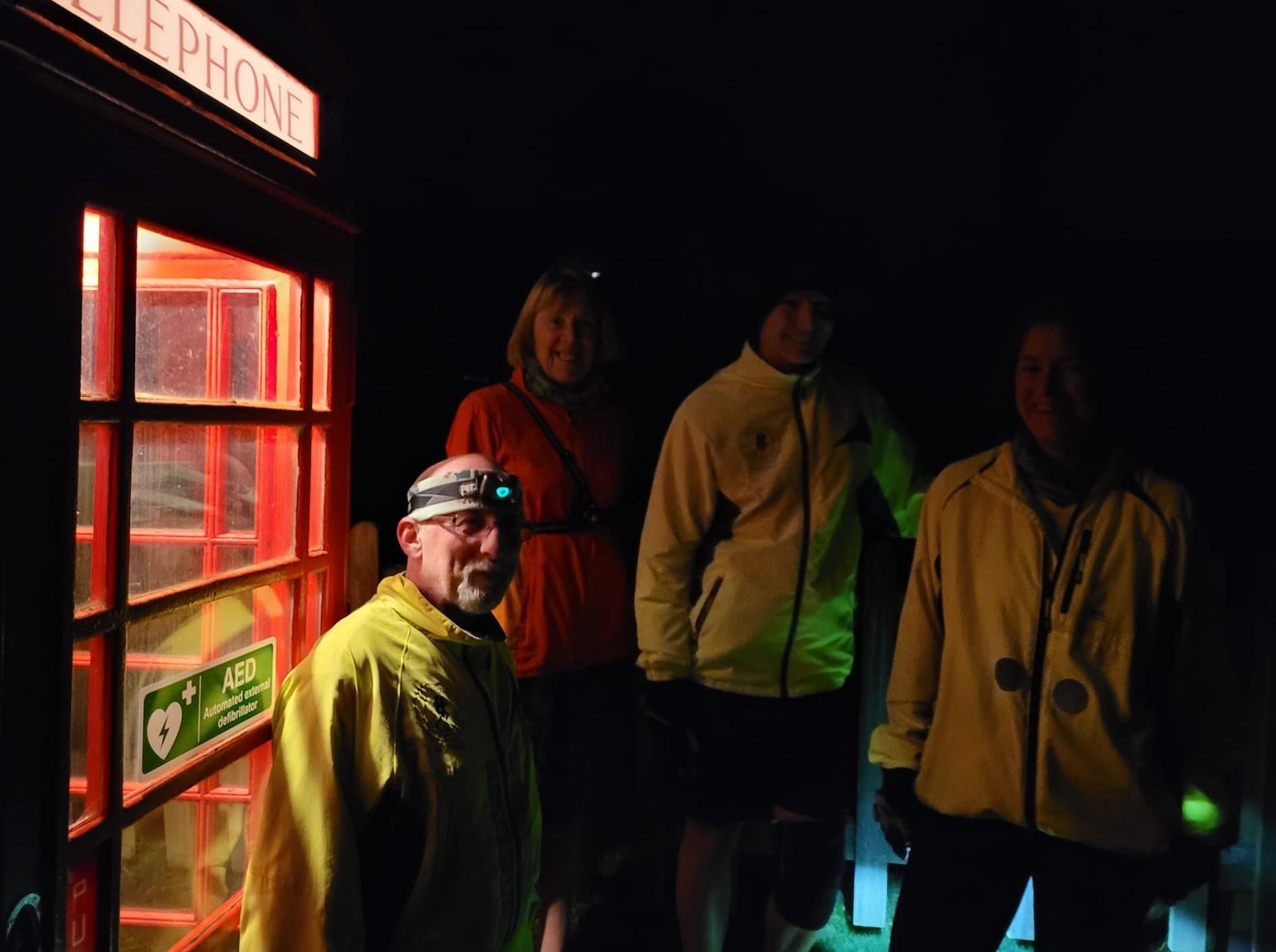 Released On 12th Feb 2022