A Lot of Bananas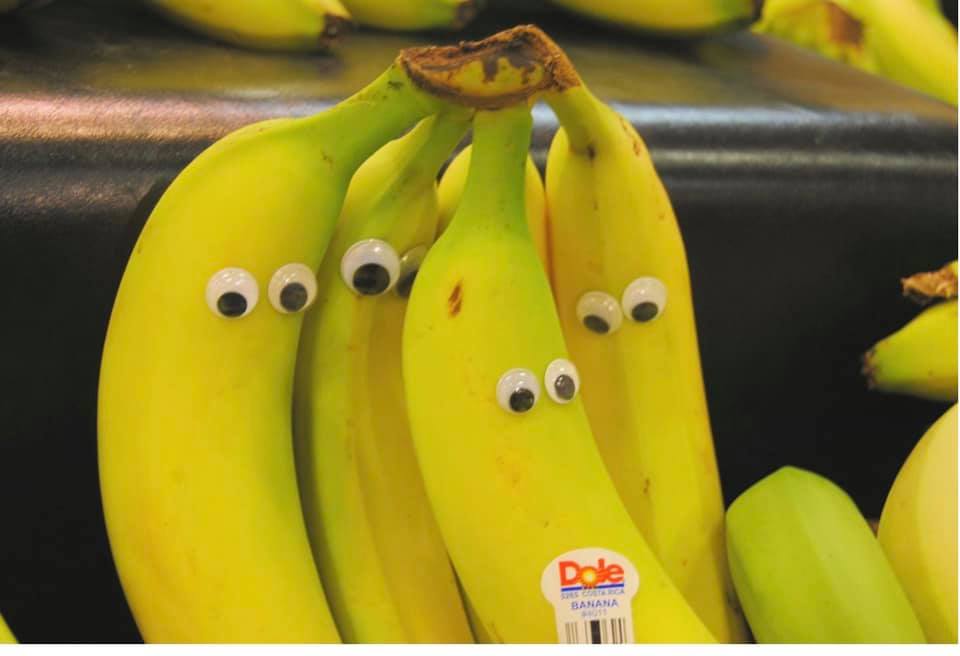 Hat up Date
From Lesley: It has been suggested and agreed to award an additional Hat as a 'stepping stone up the ladder' for members who have achieved a 5k and 10k. These will cost £12, payable by 29th October, via this link.: Club Hats | PayPal. Please email Lesley at 'club-championship@yeoviltownrrc.com' if you would like one as soon as possible as the suppliers need to know numbers, also telling her your qualifying races. Any real races or virtual races, including Kevin's, qualify.
On another subject, please book the Club Diner Night as soon as you can so we can know the numbers as this will help the planing for the seating and how many bottles of Red they need to get in.
The Last Virtual
I will add the link to the Movie once I get it.
Track Night
From Chair Steve: Hi everyone just a quick notice to say unfortunately track will now need to be two pounds a night for members and five pounds a night for non members this still won't cover the club's outlay of fifty pounds a night in the winter because of the flood lights but a loss of around 500 pounds ( about 20 a night for 25 weeks is at least a little more manageable. Please could I ask everyone to bring pound coins on the night as it makes keeping a rough track of the finances a lot easier looking at the weekly take . Please could I also ask everyone who attends to book in on the website and also let anyone they know who is not on Facebook about the changes . Ok hope everyone is keeping well and staying fit.
Ibiza Trail Marathon
From Simon: Nikki & I enjoyed the delights of the Ibiza Trail Marathon today (all 28 miles of it). Tough going in places would be an understatement but hugely satisfying to finish in under 6 hours! Nikki won her age category & celebrated with all the other winners on the stage. Shattered so will probably have to give the clubs a miss tonight!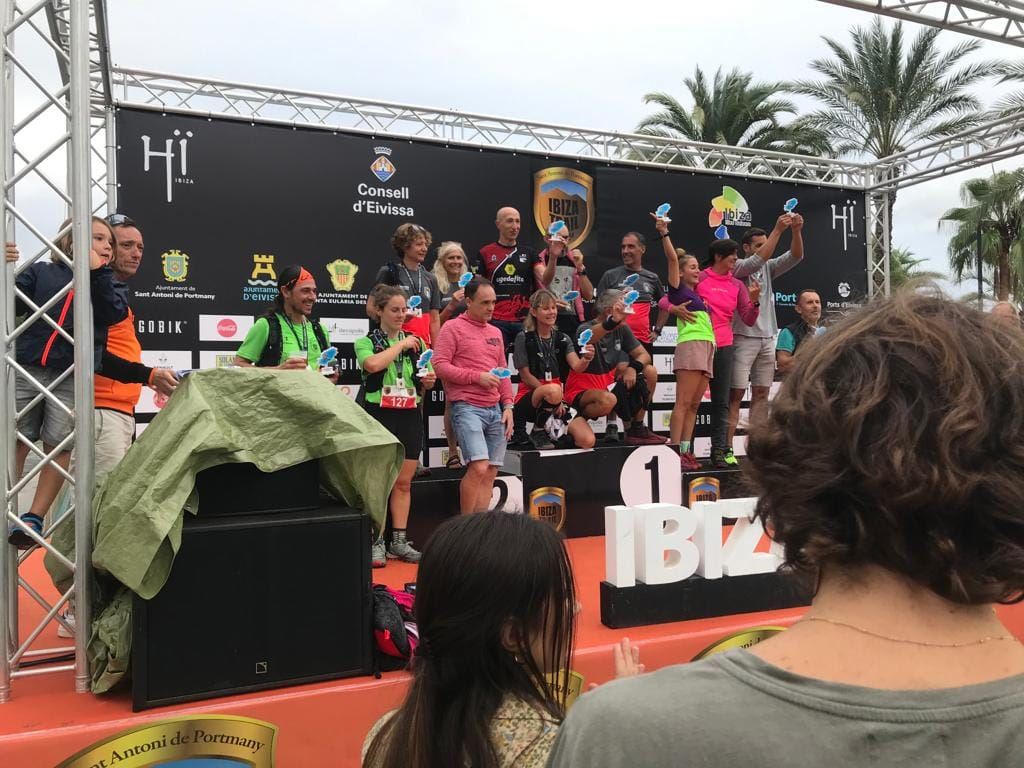 Weston Half Marathon
From Kevin: At Weston Half Marathon today. Very challenging undulating course with running on the beach just to make it interesting. Finished at the Grand Pier at 1 39 07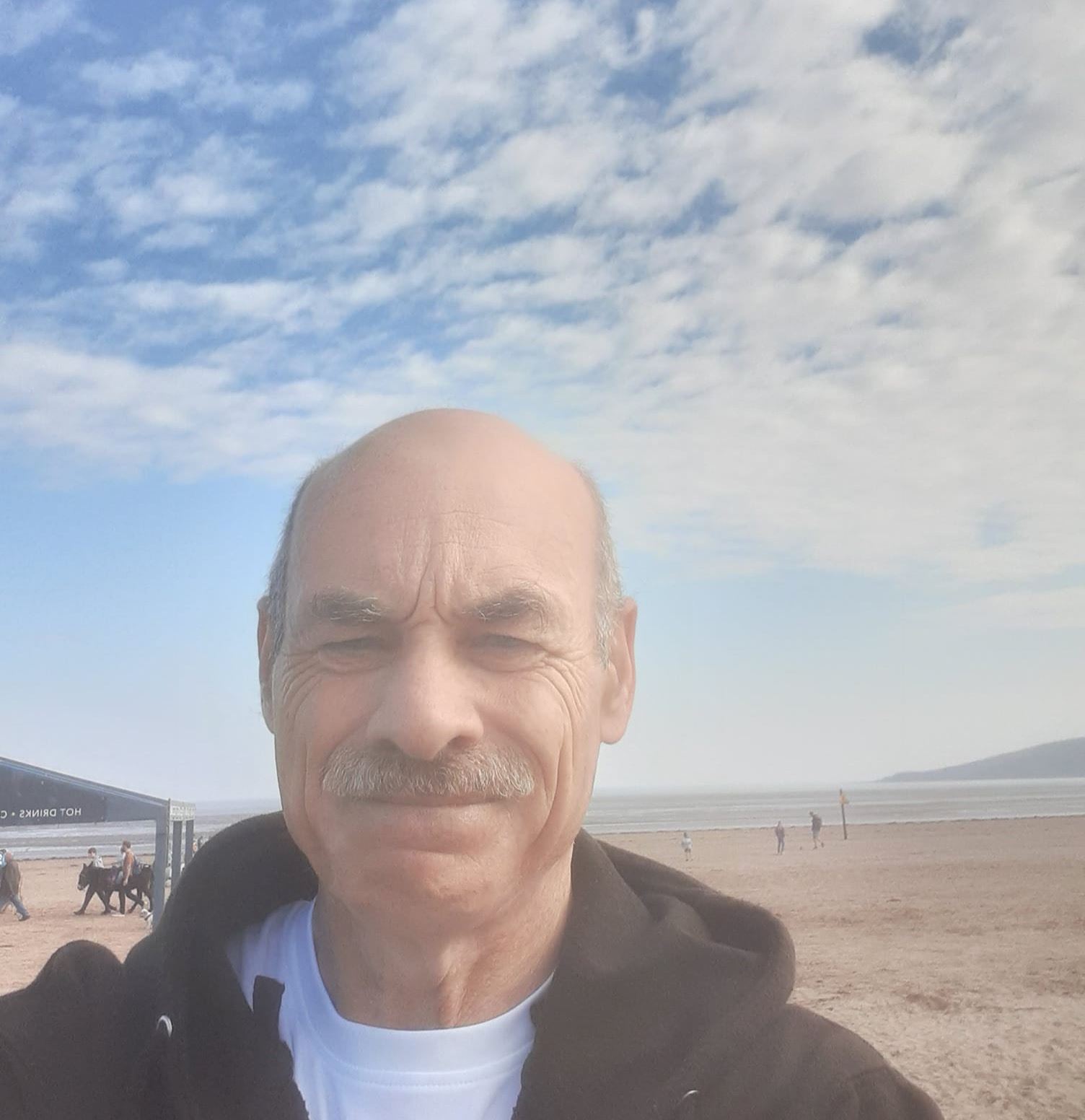 The Great South Run
From Jo: The Great South Run - can highly recommend it. Nice flat route, extreamly well supported over all the 10 miles. Takes in some great scenery - saw the aircraft carrier, ran though the historic dockyard & finished along the seafront. Sign up now for next year & get an early bird discount. I have.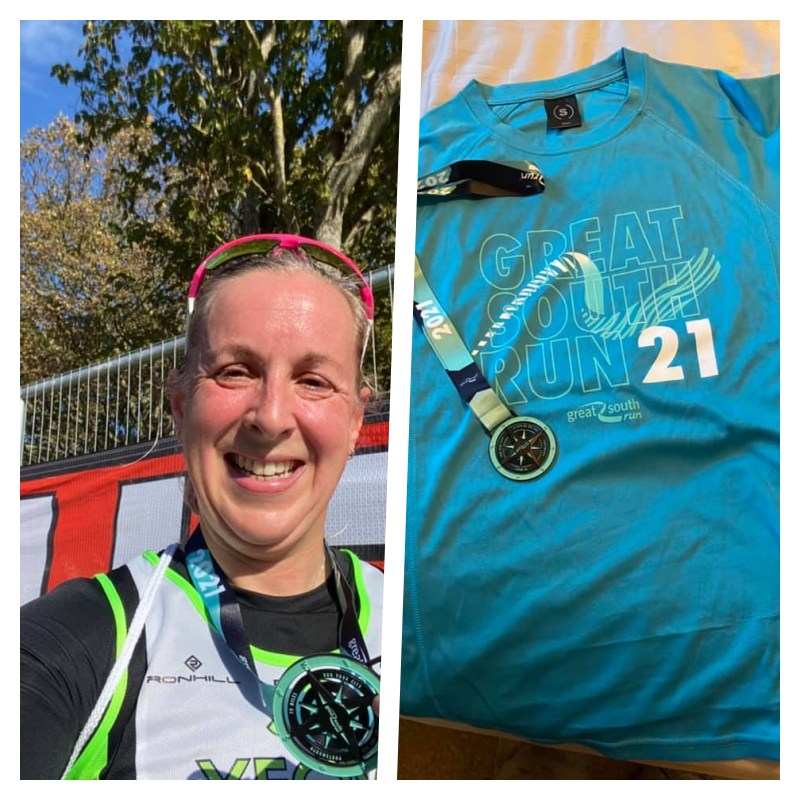 The Yorkshire Marathon
From Anita: Yorkshire Marathon (#80) with Lynne and Tara, fantastically supported by Fiona and Sean. Nice route of one big loop starting in York then winding through the countryside lanes.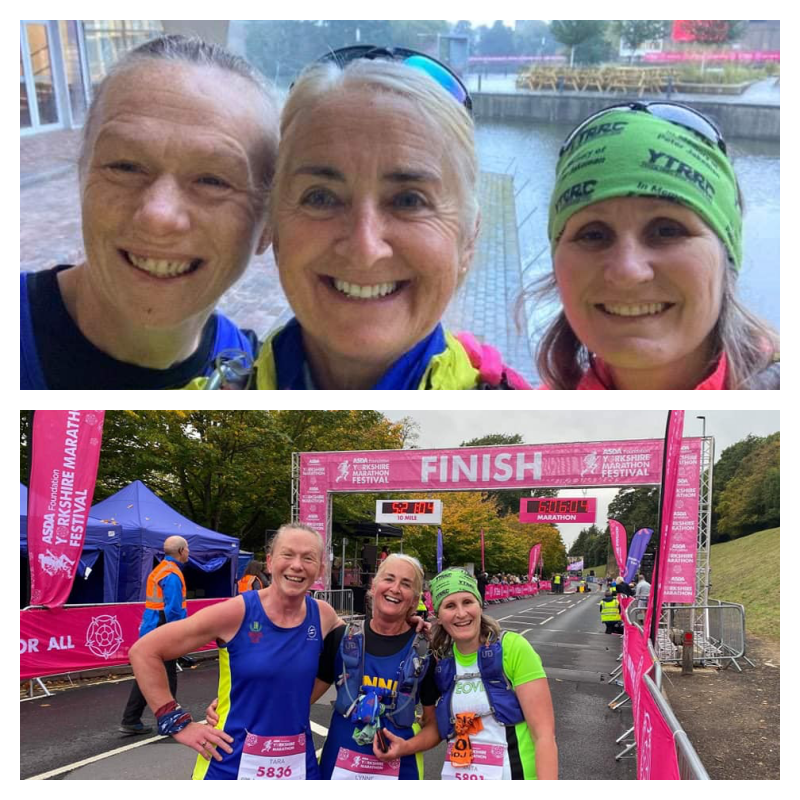 Mark Pike also ran the Yorkshire Marathon.
From Mark: Supposed to be just a gentle steady run ahead of a good time next week at Newport. However I ran with Hayley all the way around and she absolutely smashed her first marathon with a 3.40 time and negative splits..... amazing!👌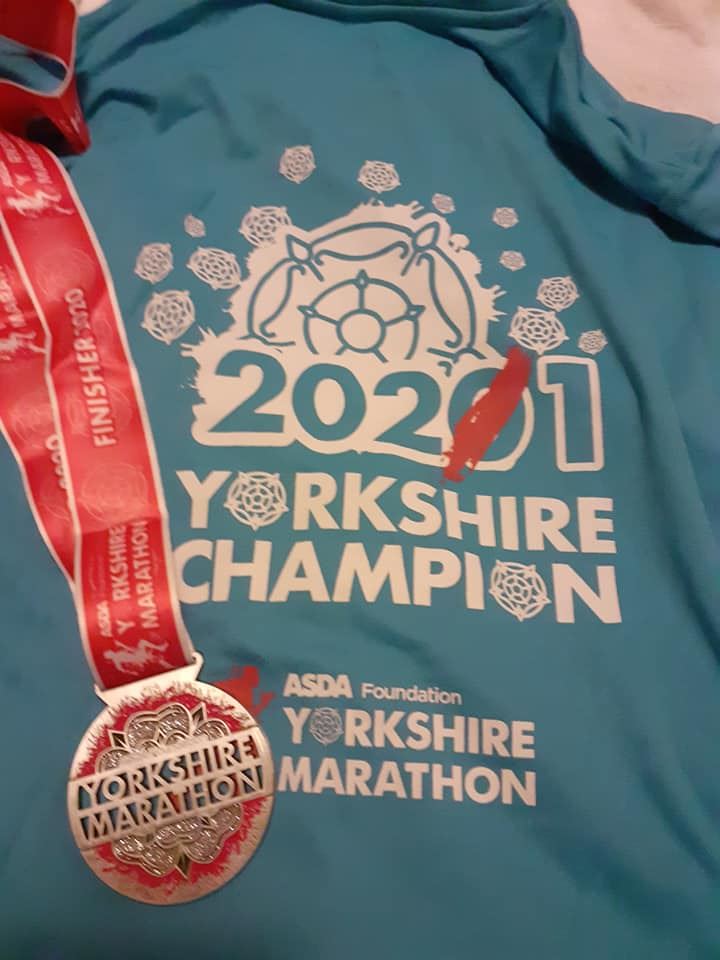 Paris Marathon
Well done to Jeff who ran the Paris Marathon this morning, great running.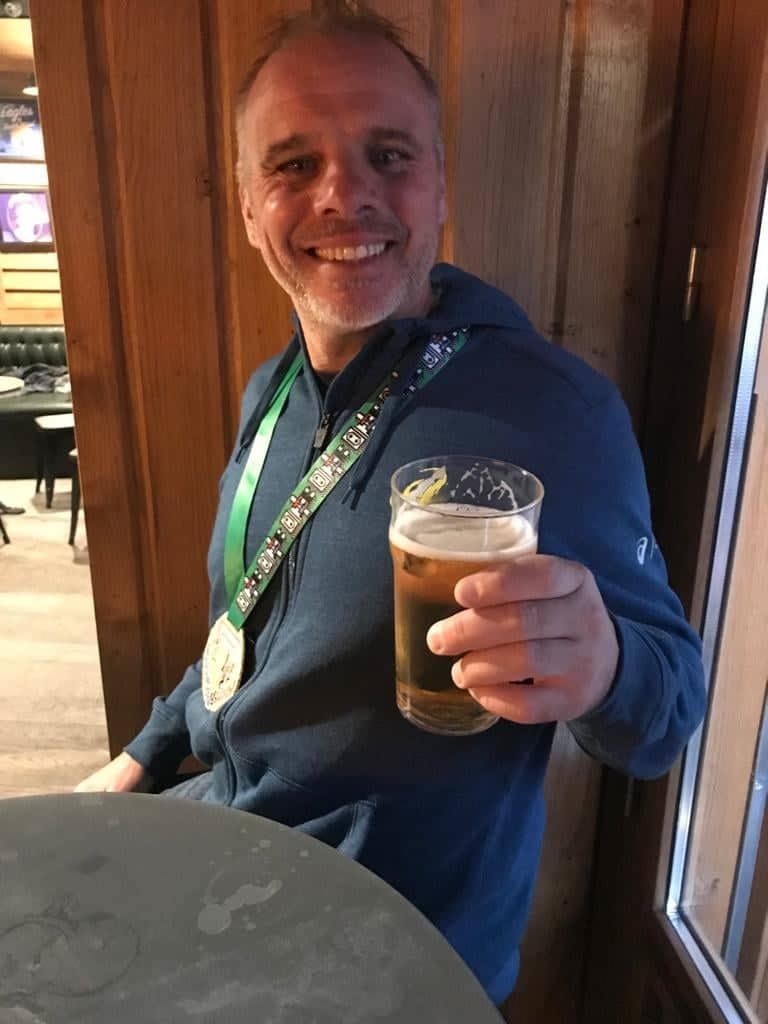 Plym Trail Marathon
From Dave: Just ran the Plym Trail Marathon. I know that quite a few club members have ran this but it was a first for me. I found it to be a fair bit tougher than it first appeared. The two uphill 'backs' on the long 'out and backs' were a bit of a grind. GPS reading was well short but apparently the 4 tunnels and tree coverage really messes it up. They say that the race is the correct distance and given the number of events they run each year I've no reason to doubt them. Anyway managed a credible 3:26:58 and a 2nd place so all in all I'm pretty pleased especially given the woefully low mileage I've been putting in lately. A great race and definitely recommended.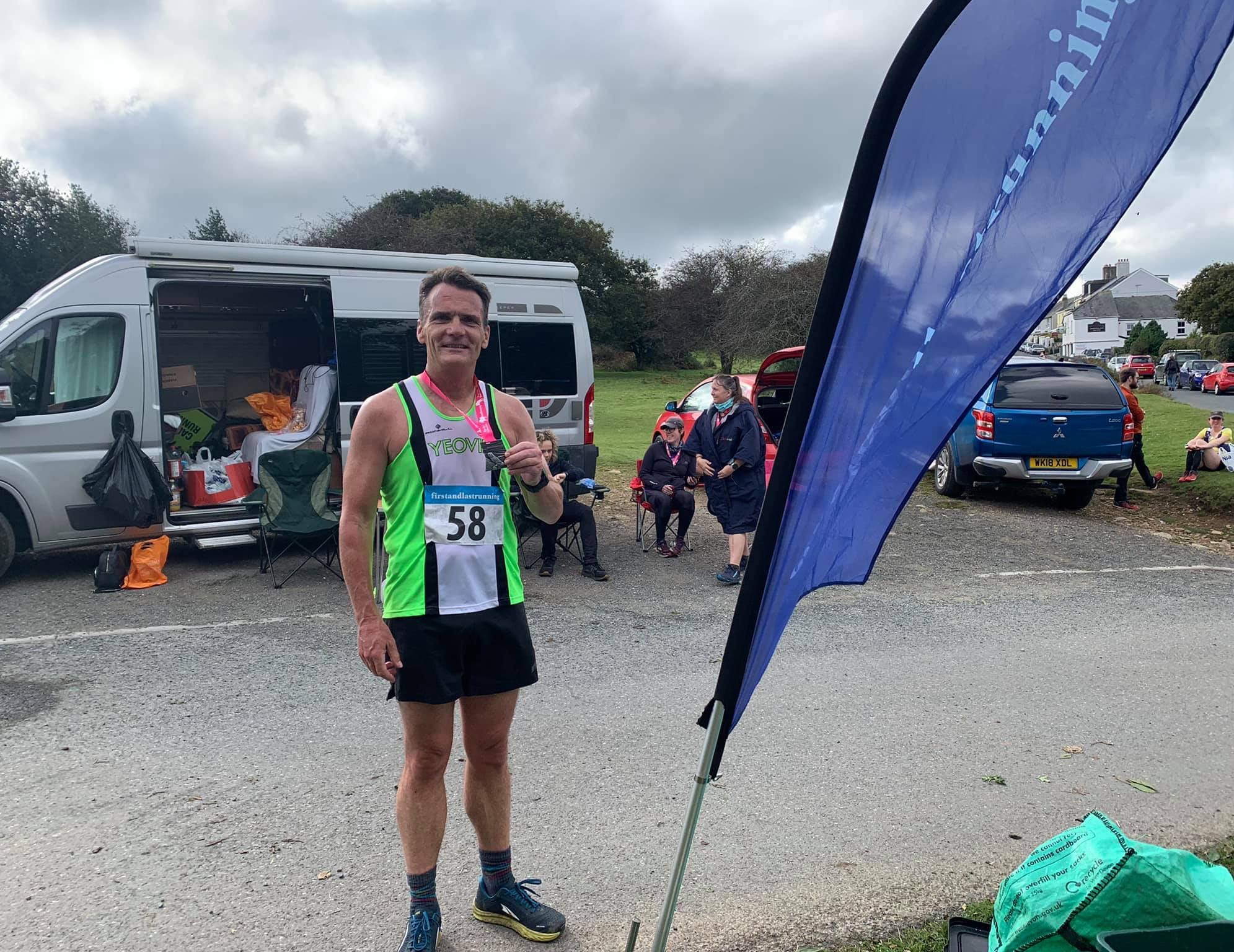 Manchester Half

From Malcomb: On 10th October I completed the Manchester half marathon in 1:50:32 and came 4th in my age group. It was a brilliant race over flat wide roads with plenty of water stations. The weather was also kind to us with temperatures about 12 degrees. There were 5037 finishers in the half marathon and the public address system said that the marathon, which set off three hours after us, was the second largest field outside London.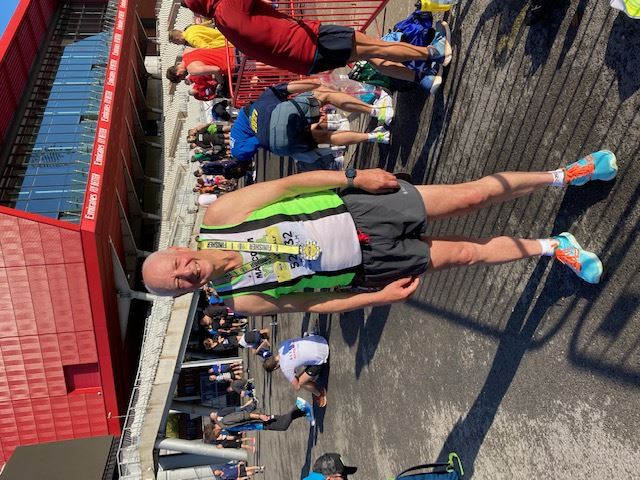 Maverick Race
From Kirsty: I did a 20km (middle distance) Maverick Race at Corfe. Lots of different terrain, woods, sand, road). Some decent inclines. Nice day for it ran it in my Yeovil Vest. In 2 hrs 14. Not many club runners there. It was priced for Londoners! Good feed station, well organised.
Park Runs
From Lesley: Well, that was an interesting course this morning at Somerdale Pavilion parkrun. Lovely company of Taryn, Katie and Richard. Definitely a good tourism venue despite the 6.15 am alarm.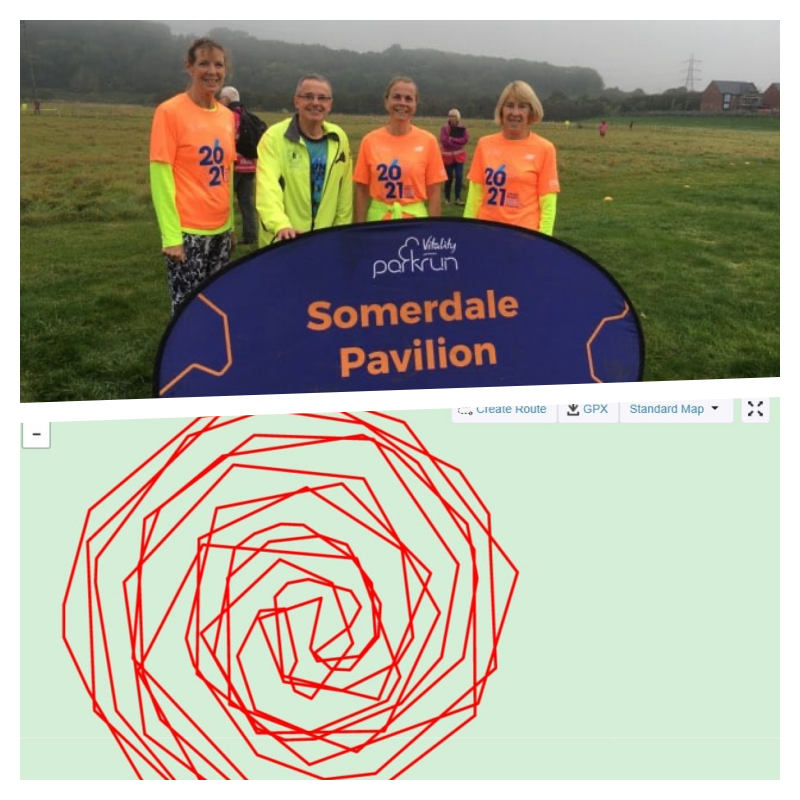 From Adam: Lydiard Parkrun Swindon today. Lovely park, grass and paths. 2 laps. Good facilities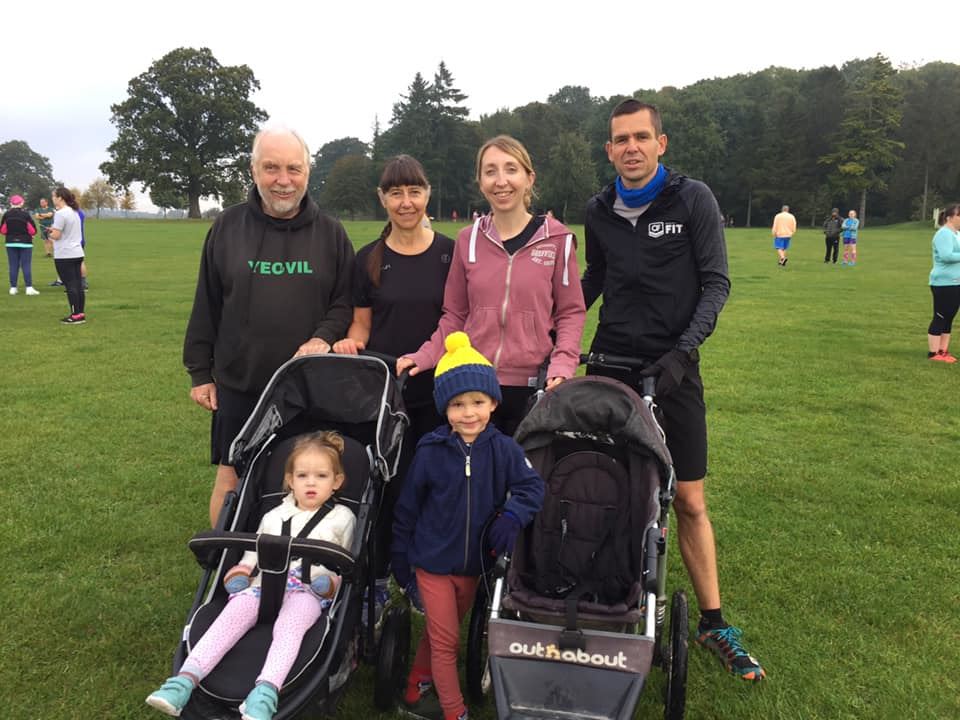 Released On 17th Oct 2021