A Great Send Off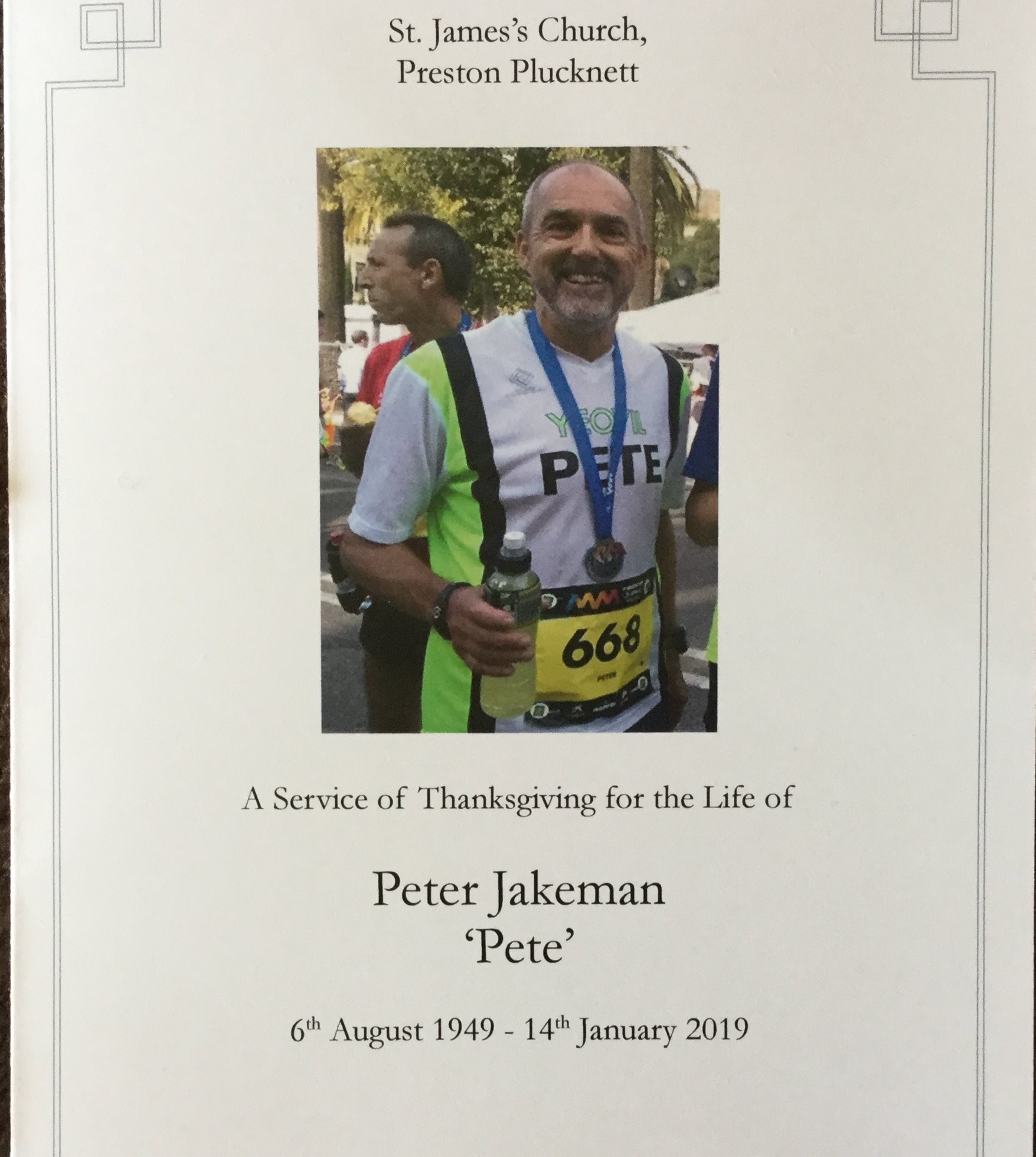 Pete
Well Friday came and Pete's funeral was very well attended by the Club, family, friends, and runners form some of the other local Clubs. It was an honor to carry the Coffin with Steve Warren, Paul Card and Fez and during the service, Lindsay read a poem and Steve read the Eulogy. After the Service, we all went to the Airfield Tavern for the Wake and to celebrate Pete's life.
Blackmore Vale Half
From Kev: Blackmore Vale Half today where a decent crowd of YTRRC members were in attendance
Very cold start to the day and changes to course layout .. ( due to dangerous Icy section of Road) meant it was approx 1 mile short ☹.
Samantha Lloyd and Shaun Powell opted for the relay ... whilst Steve Lye found his mojo getting a 13.1 PB running on after the finish to add a mile .. 1:26 I believe 👍 First YTRRC male. Jeff Watson ran a consistent pace and was 2nd YTRRC male with Luke Hicks representing Vegan Runners a little behind.
Sharon Hardy was poorly ... and let Tim Willis out on his own .. he admitted he struggled having not been too well. Caroline Watts ran very well and was first YTRRC Lady heading home in front of Magdalena Kusmierczyk who has the tail end of lurgy.. and our fine Chairman Malcolm Maxted was also I'm attendance.
Great day out and s little " Road Trip" with friends. This is a long established event .. undulating hilly ... on rural lanes and Roads and some support on the route with about 4 water stations on route.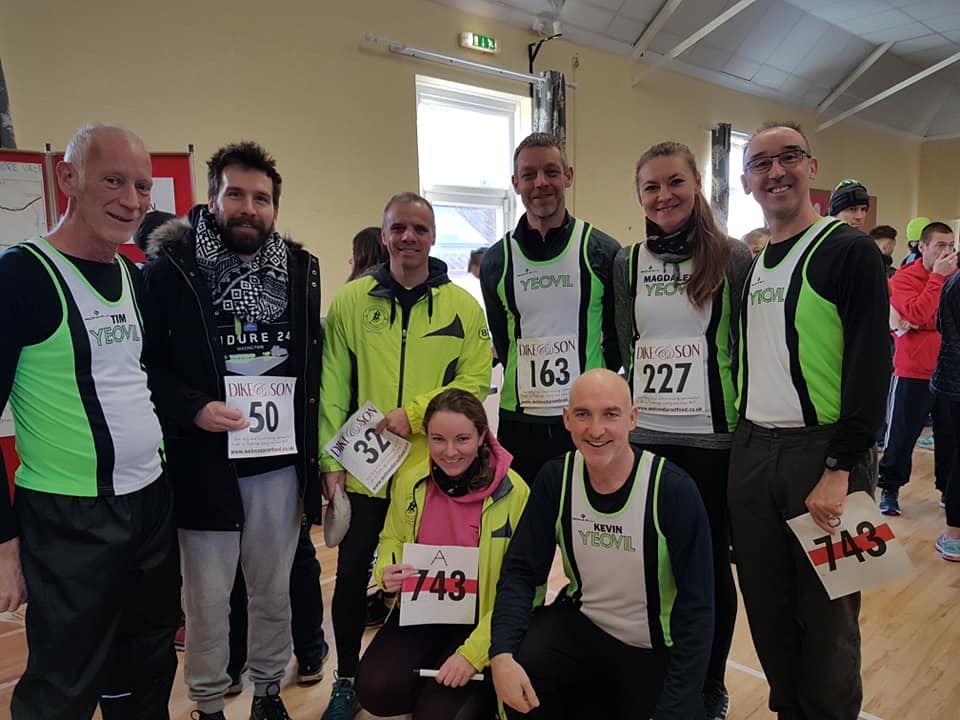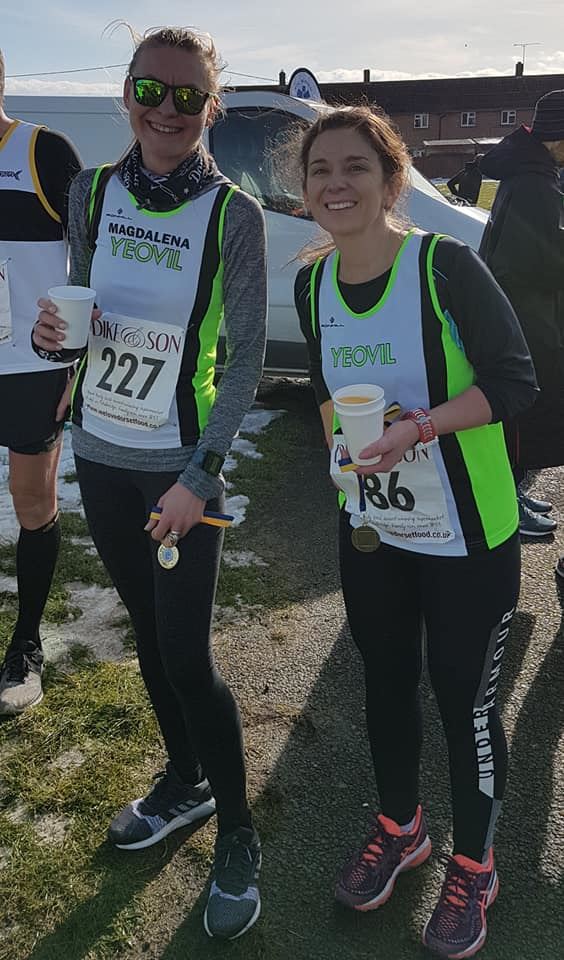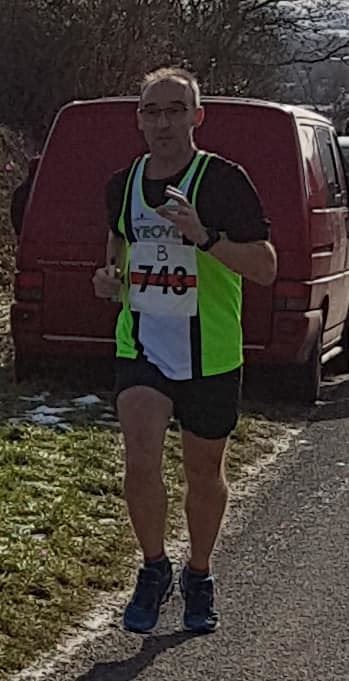 Pub Run
From Adam: Pub run this Thursday - King William IV Curry Rivell [still open!]
Food orders to me by Monday evening if possible please.
Menu for King William IV – Curry Rivel
Thursday 7th February
Starters
Pate, Breaded Mushrooms or Prawn Cocktail all £3.75
Main
Steaks £15.95 or £25 for two
– Black rock grill – rump, sirloin or ribeye [Please say which one]
– Hot Seafood Rock [Salmon steak, scallops, prawns]
2 Sausages, 2 Eggs Chips £7.05
Ham Eggs Chips £7.05
Omelette [3 egg] chips and salad £7.25 + 50p per filling
Battered Cod, Chips and peas £8.05
Scampi, Chips and Peas £7.95
Tagliatelli Carbonara £6.50
Sweet and Sour Pork and Rice £6.50
Homemade Chilli and Rice £7.95
Homemade Chicken Curry £6.50
Thai Green chicken curry and rice
with rice and poppadums etc £8.05
Please let me know what you would like by Monday 4th Feb 9.00pm
Email – adam.hawkins1@btinternet.com or text 07887 944823
Yeovil Primary Schools Cross Country Races this Wednesday 6th February, Yeovil Showground - any help any time between 2.00pm and 5.00pm greatly appreciated. Thanks
When members renew there membership please can they email me if any of their contact details [address, email etc] have changed - for the EA site.
Sunday's Runs
From Graham: So this little lot set off this morning in 2 groups for 16.5 miles (some did slightly more!)in freezing conditions -3.5 degrees!! 🥶⛄️❄️Lovely views along the way with snow still on high ground. — with Lesley Nesbitt, Helen Nesbitt, Sarah House, Yunmi Jang, Frances Malin, Paul Card, Daniel Stephen James McFarlane and Gary Stickley.

Marks Runs
Tonight the pub run was divided,
A rebel breakaway crew decided to do an unofficial Pub run from The Manor due to the snow warnings, and the fact no one wanted to drive,
We had two groups running tonight,
1st group 8mile run lead by Steve Lye and myself headed off in to the snow storm, we 1st headed off down Hendford and went west along Lysander road, doing the loop of Yeovil, up Bunford Lane past the football club and along Thone Lane, towards Mudford Road, then turned right down Lyde Road, hit a hard right at the end to continue along Sherborne Road, on to Reckleford road, then through the underpass on to Princes Street, then on to the homeward stretch back towards The Manor,
The 2nd Group 5miles lead by Anita Fajita, with Louise and Jade, headed off towards the hospital, along Princes St and turned right along Reckleford Road, and done a loop de loop along Lyde Road, Cavalier Way, Runnymead Road, Bucklers Mead, Monmouth Road, then down St Michaels Road, back on to Sherborne road, heading back along Reckleford, and along Princes St to finish back at The Manor,
Both groups finished at the same time, running the last 100 Meters together.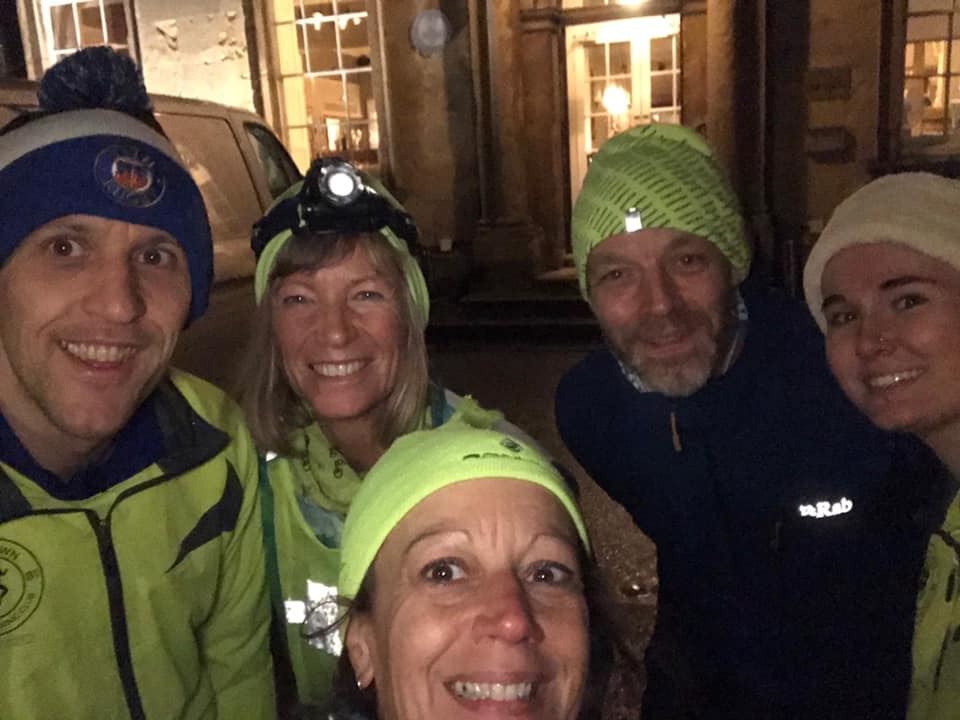 Released On 3rd Feb 2019