A Great Day in Lyme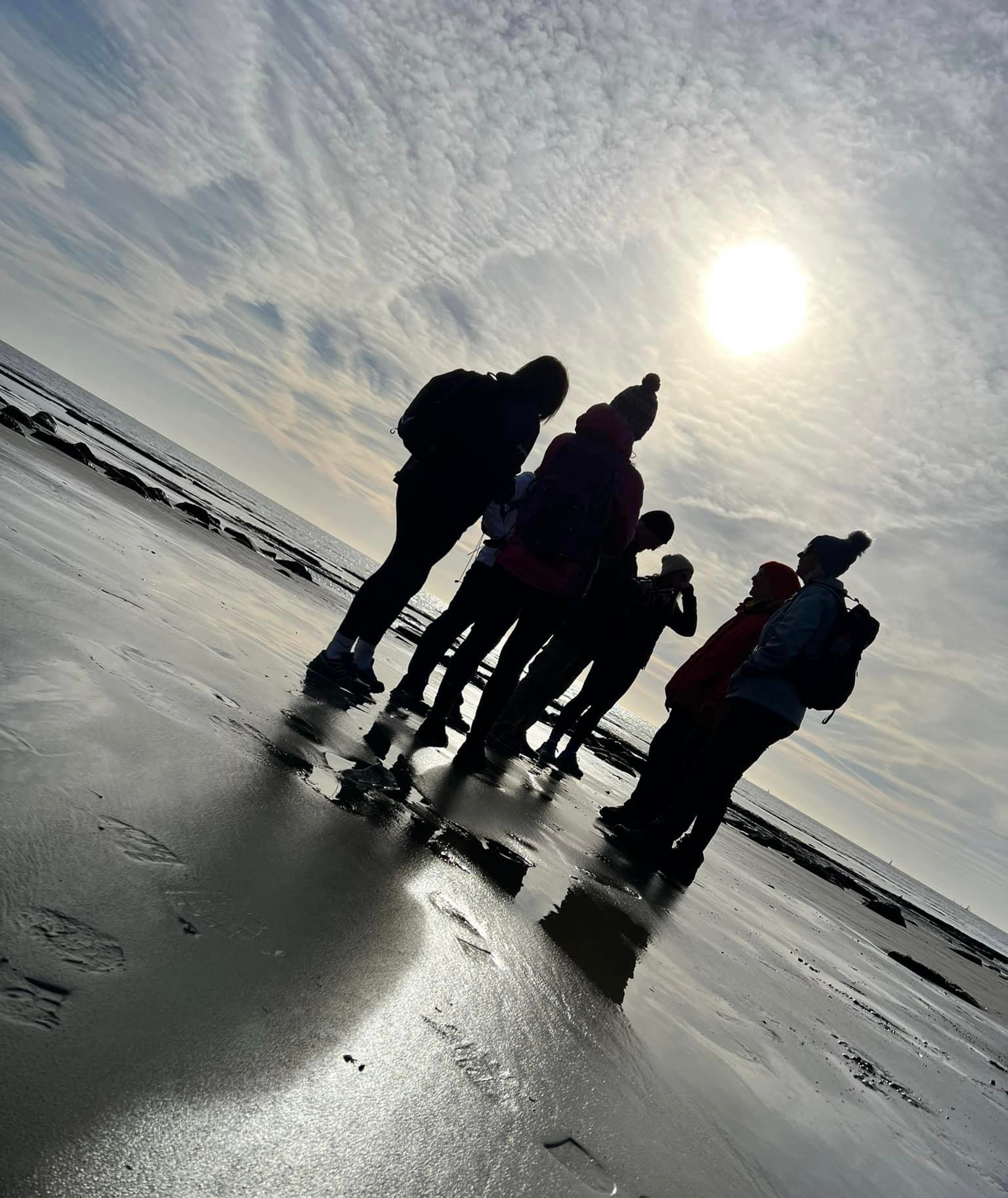 Today saw another Walk organised by Mark starting in Lyme along the beach to Charmouth then the Coastal Path back to Lyme and a Pub lunch. Mark will add to this tomorrow and I will add this to the blog.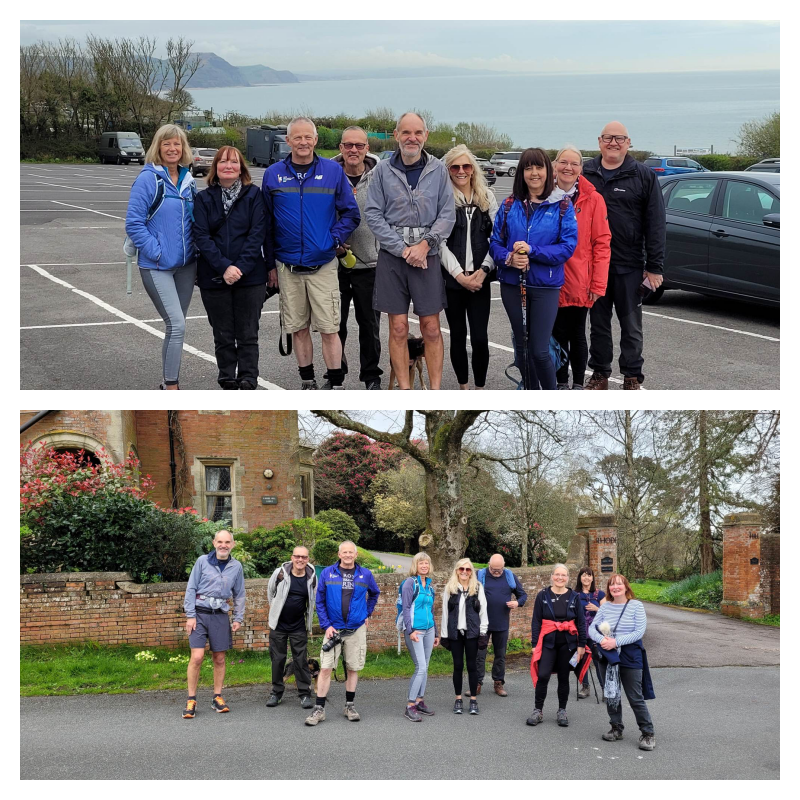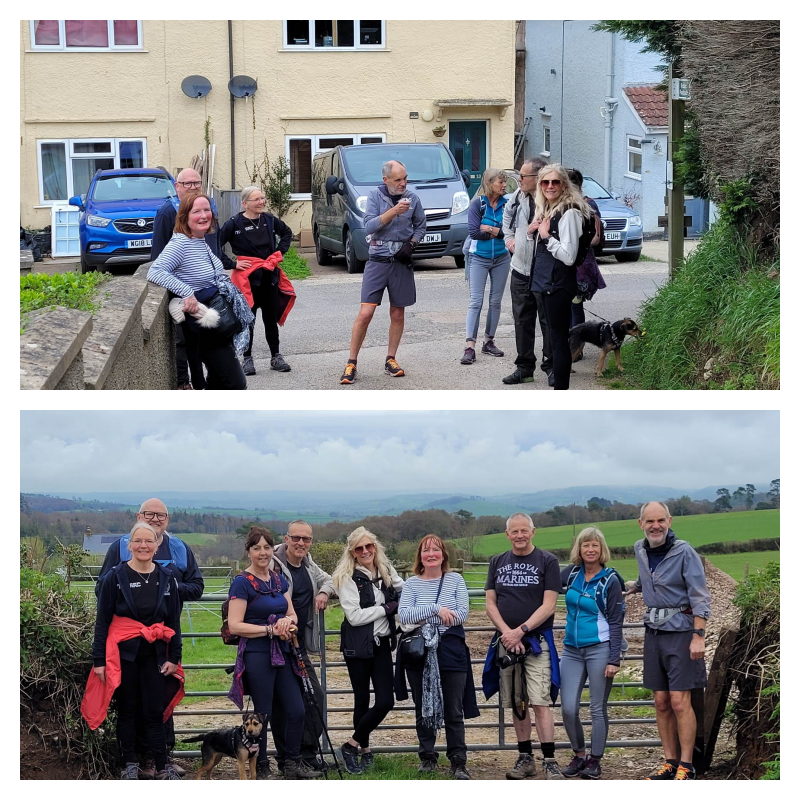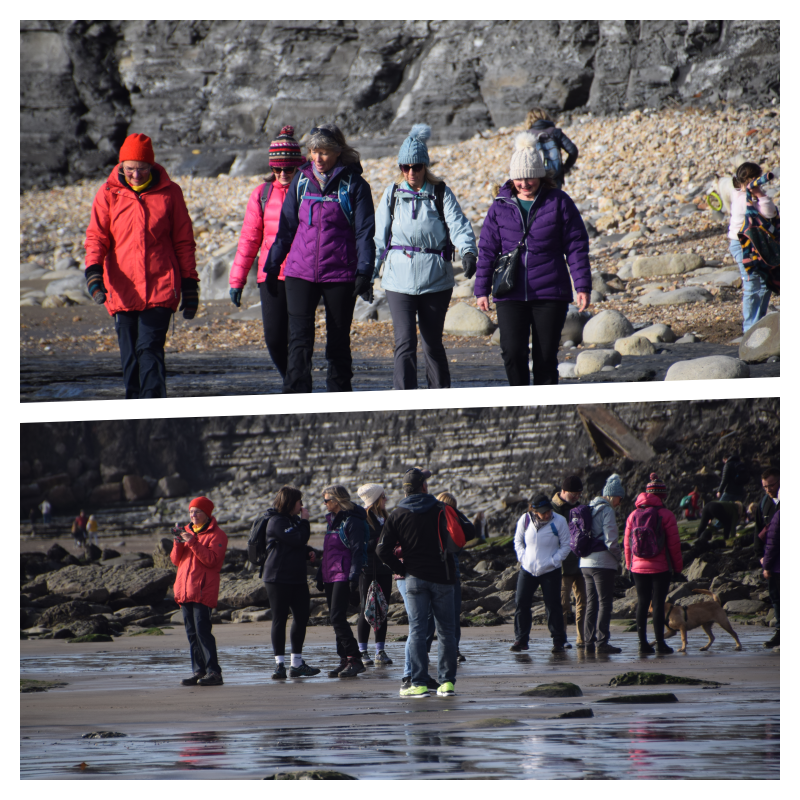 From Mark:
SUNDAY SOCIAL HIKE AT LYME REGIS NO. 4 – (5TH February 2023)
On a bright sunny but cool day I made my way down to Lyme Regis. Soon after 11 o clock there were 20 of us in the car park (Mel C, Anita G, Denise, Lindsay, Steve, Lesley, Tony, Helen, Amanda, Jo, June, Linda, Mike, Louise, Fez, Rachael, Guy, Emma, Daz, and myself). Leaving the car park we made our way down to the east cliffs sea wall, and then down onto the beach. Uncertain of the tide cut off times, I decided to do the beach walk to Charmouth first. It was about an hour to low tide. We made our way to Charmouth passing recent mud slides and rock falls. Some scrambling across rocks was needed. We walked our way into Charmouth and up the main street. Then an enormous climb took us to the top of the cliffs. We continued along the footpath around the back of the golf course, and then across the middle of it. We followed the main road into Lyme for a while then turned right and took the track down Dragons Hill. We continued through the caravan park, and down Colway lane to Horn bridge. Next we climbed and walked along Haye lane, crossed the main road and made our way to Holmbush car park. Beyond the car park we descend the Ware cliff steps down to Monmouth Beach. We made our way to the Royal Standard for Lunch, which was very nice. Thanks everyone for making this a memorable and enjoyable event. For a change we are intending to have the next hike at Portland which will be on Sunday 12th March.
Sunday Runs
From Andy: I was joined by Lynne Tea, Anita Farquhar Rufus Nat Robins Gemma Murley Lill Holland, Andrew Holloway, Sharon Hardy (hope those names are right) for the first "Slow and Steady" Sunday Run today , we got going just after 9am out of Goldenstones for a "6 ish mile route"... that ended up 8 ish ... (9ish for Nat).
Down the yellow brick road and UP to Over Compton. Right UP Marl Lane, a sprint over Babylon Hill and down to Bradford Abbas, Clifton Maybank, Stoford and back past the Treacle Eater to Ninesprings. The sun was shining, a nice FLAT route and the best company.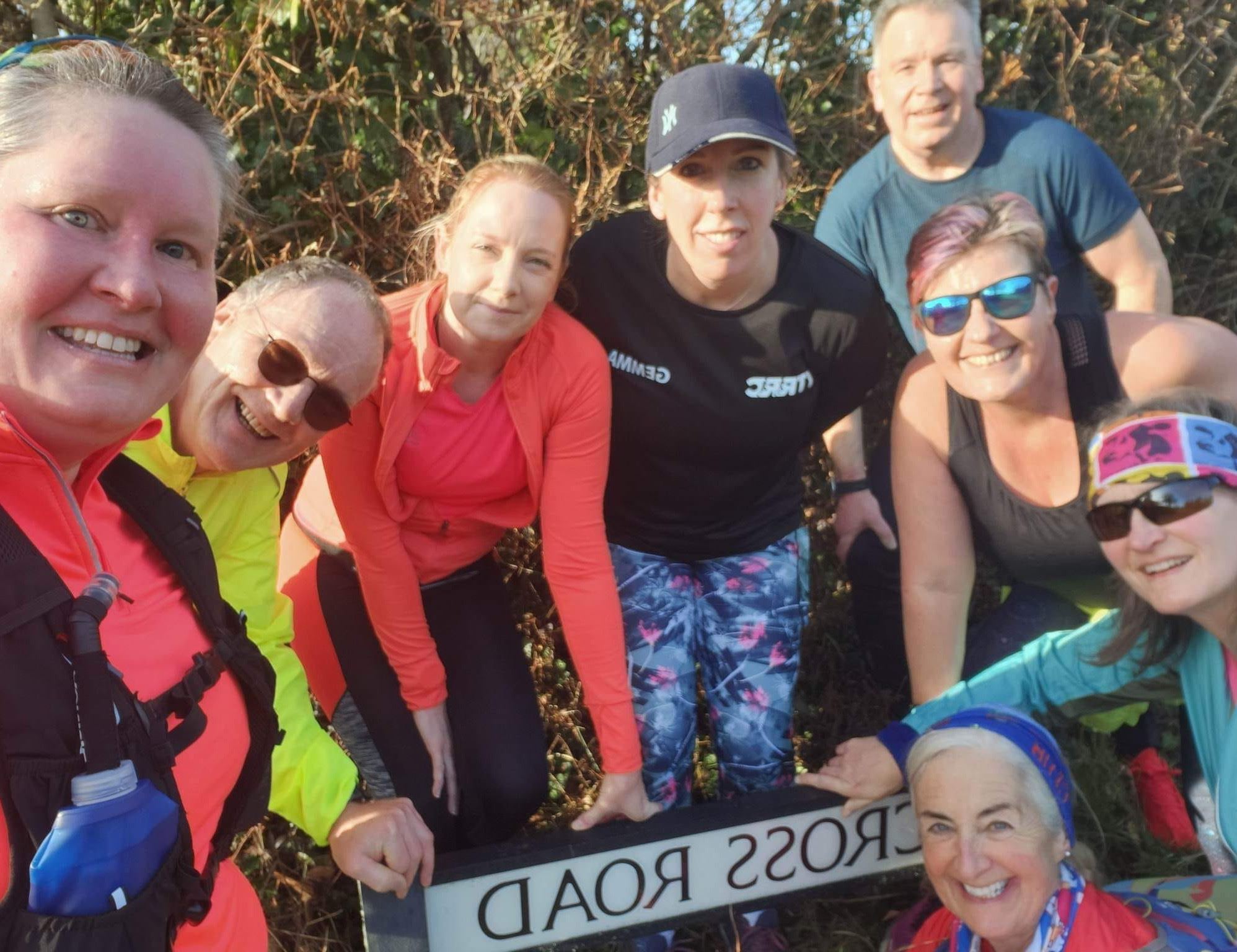 The West Country Water Buffalo 10k
From Andy: Good morning running friends!
I will be running the TCS London Marathon this year for the first time, raising money for Brain Research. I have organised a trail social run on and around the grounds of the West Country Water Buffalo farm which is located just off the A37 between Yeovil and Ilchester.
The plan is for myself, Sarah Farrant and Dom Berry to lead 3 groups at 8-9 min/mile, 9-10 min/mile and 10-11 min/mile. Jo will also lead a 5k group at 12-13 min/mile.This is not a race but a fun social trail run to help me raise funds for the Brain Research charity.
Entry fee is £5 payable on the day or by donating straight to my Enthuse account using the link. The run will start at the farm shop, postcode BA22 8LS, where there is parking available but please lift share where possible. The farm shop will be open so why not pop in at the end.There will be coffee and cake available at the end of the run for a small donation.
Everyone welcome and hope to see you on the day.
Thanking you in advance.
Andy
Blackmore Vale Lions Half Marathon
From Paul: A really beautiful day to be running the Blackmore Vale Lions Half Marathon in Bishops Caundle. A fairly gentle undulating course with a nasty little hill for the last 1/2 mile or so. I met Harriet Quast and Malcolm there and spotted Gill Pearson and another Yeovil Town RRC member who I didn't know, sorry! Smashed my PB of 2:13 by 32 minutes!Thanks Harriet for all your belief and encouragement. Still waiting for the official results.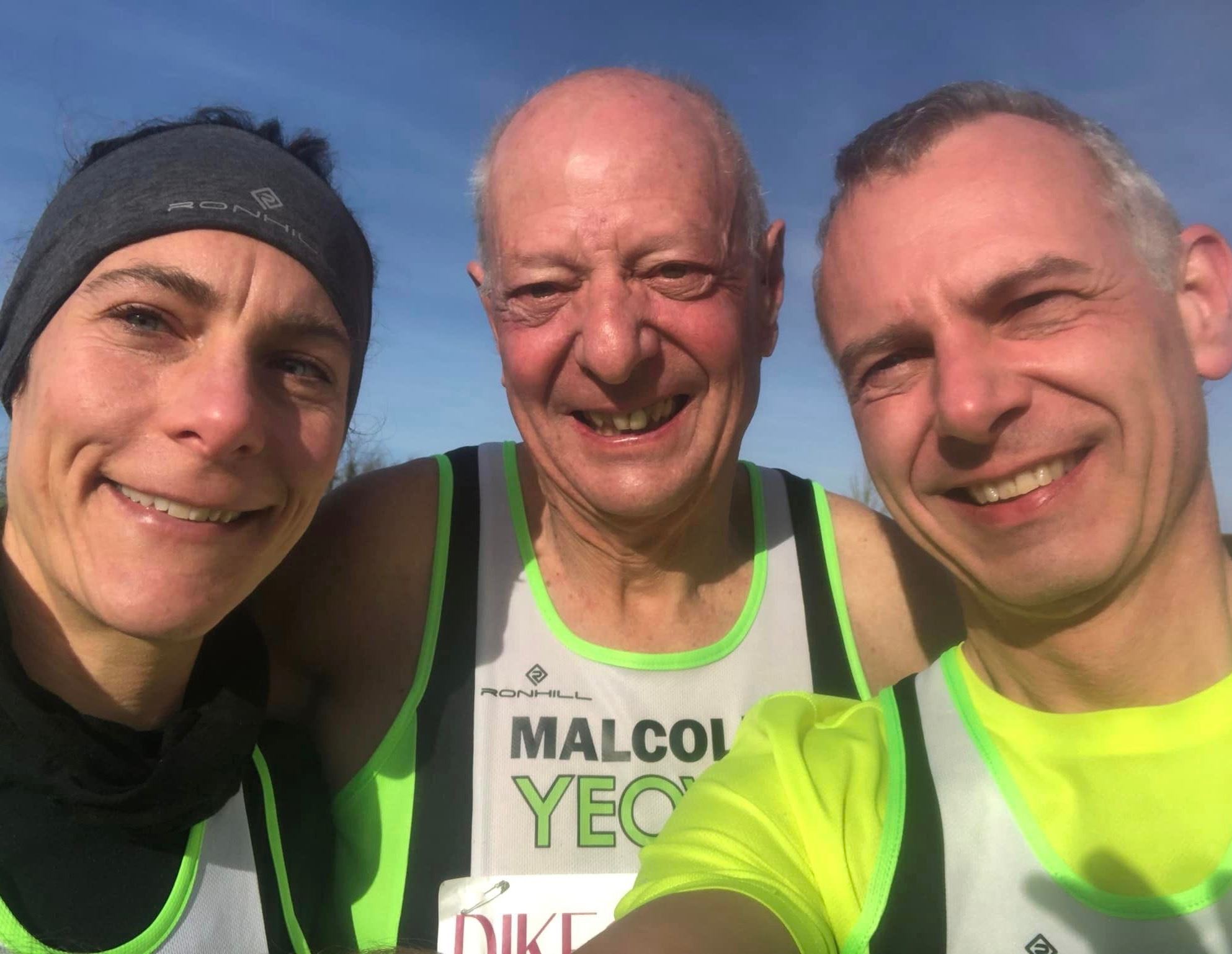 Portsmouth Half Marathon
From Margarita: Oh my god, totally didn't expect that today. Got my fastest half. 2:34:14 I'm so proud of that.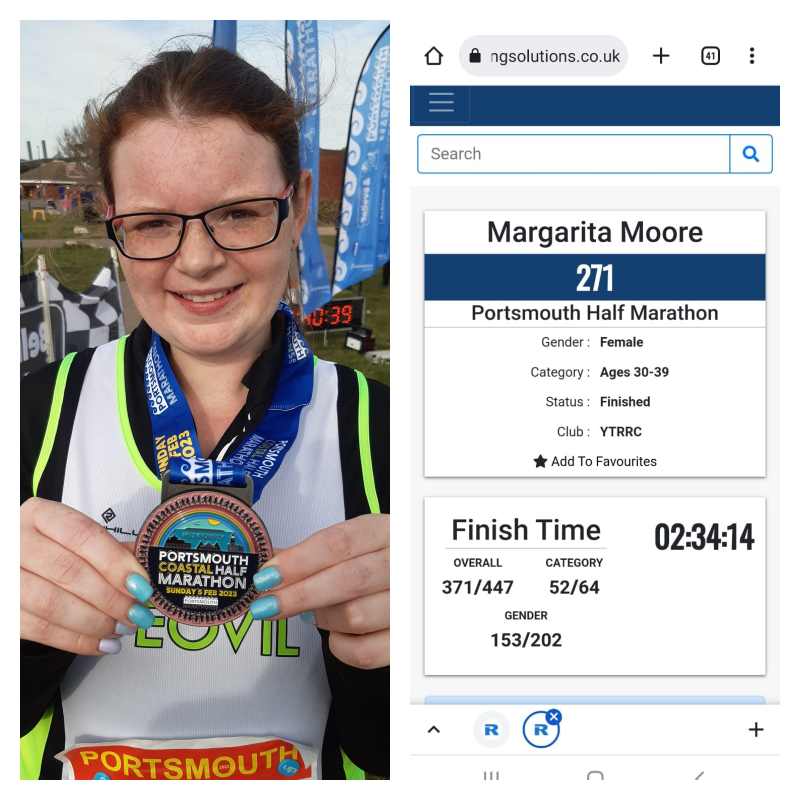 Park Runs
From Taryn: Marine parade weston super mare parkrun with Katie Stokes today. In our club shirts!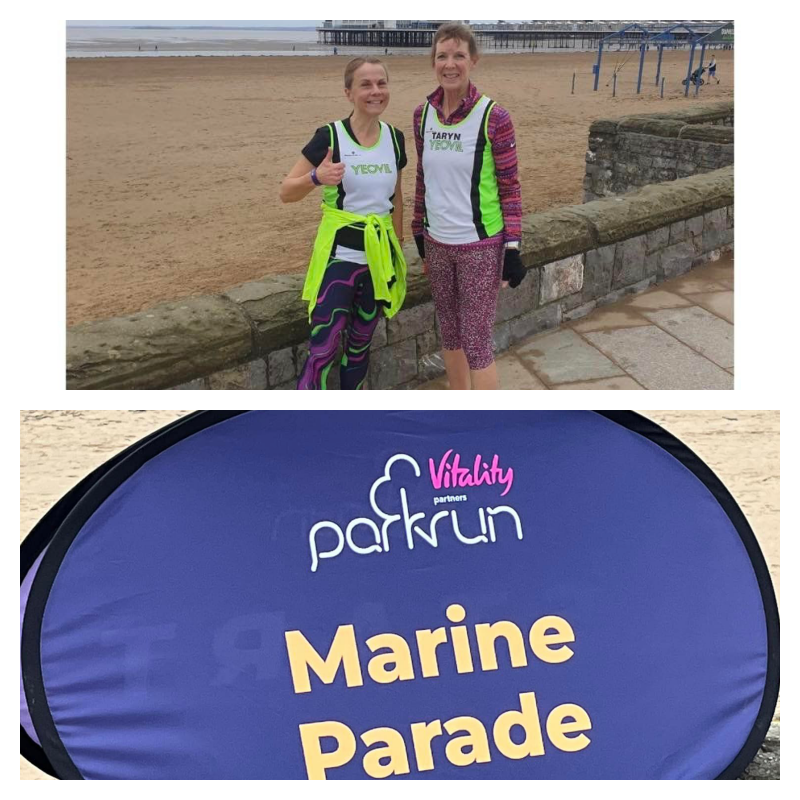 From Nat: So turned up at Parkrun, I was the only one then Amanda turned up who got the memo . Then you always get one Richard John Hooper who didn't (hence being in the middle). There was a few muddy places but on the whole it wasn't too bad.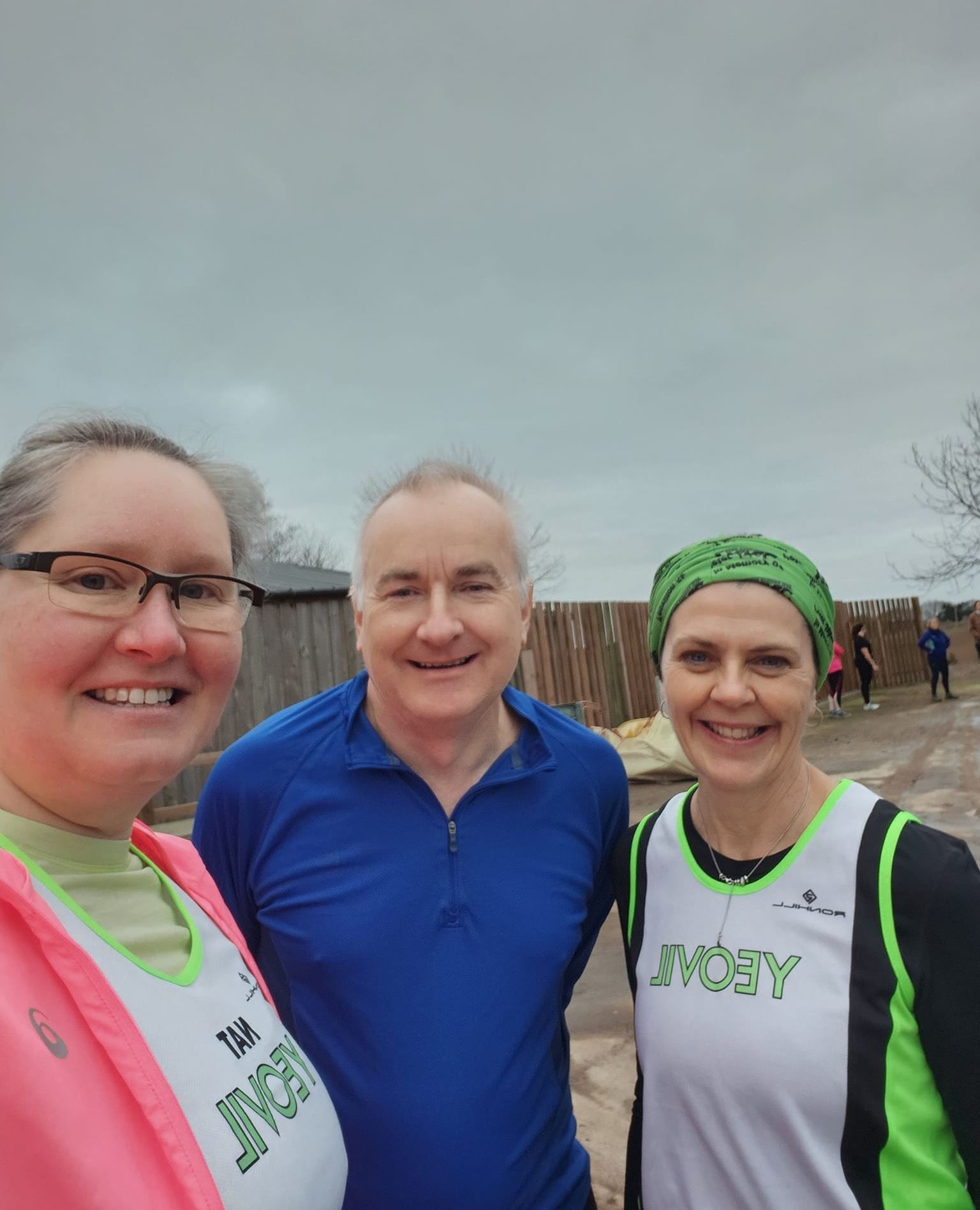 Jurassic Express 10 Miler
From Chloe: Jurassic Express 10 miler. For those of you who love hills. This is the race for you! Up and down! Only one other green and yellow Nick Roper. Steam train back from Corfe to Swanage.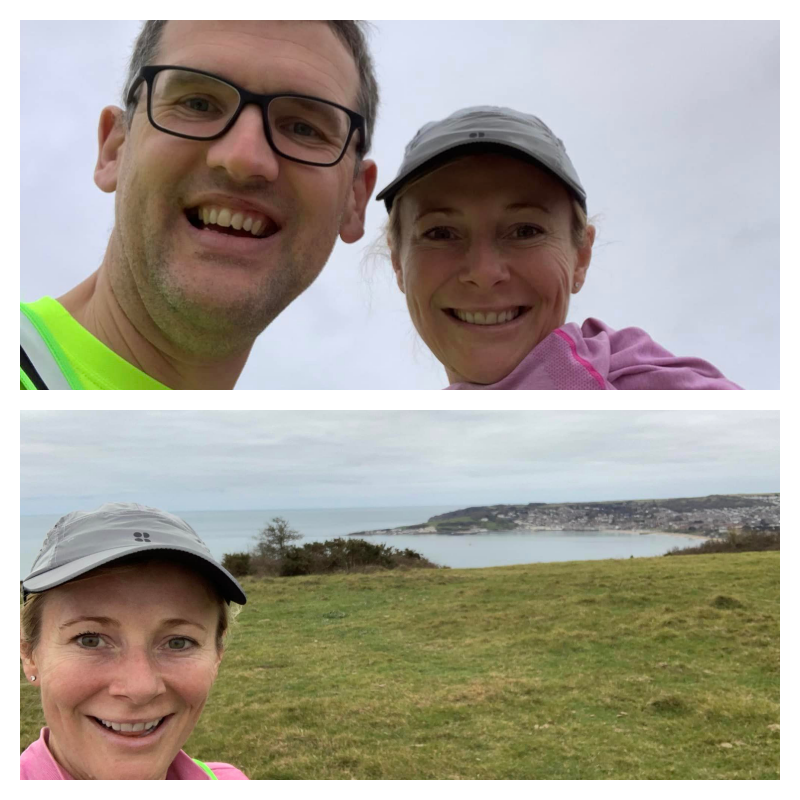 PUB RUN – LIMINGTON (2nd February 2023)
From Mark: The not so fast group tonight was led by Debbie and her friend. There were 9 of us (Debbie and friend, Louise, Sue, June, Kelly, JC, Paul, and myself). Leaving the pub, we ran through Limington, and down into Ilchester where we did a loop around the houses. We then ran up the main road through Northover to the roundabout where the group split. Us longer ones ran around more houses including Troubridge park, then ran down the roman road (Fosse Way), and turned left at the roundabout. Running towards the camp, we turned right at Costello hill, and ran down into Yeovilton. The camp was lit up brightly to our left. The air temperature seemed to drop as we passed the weir. Slogging up the slight incline we turned left at the end and ran back to the pub. There was another good turnout tonight, and we sat round small tables afterwards for our meals.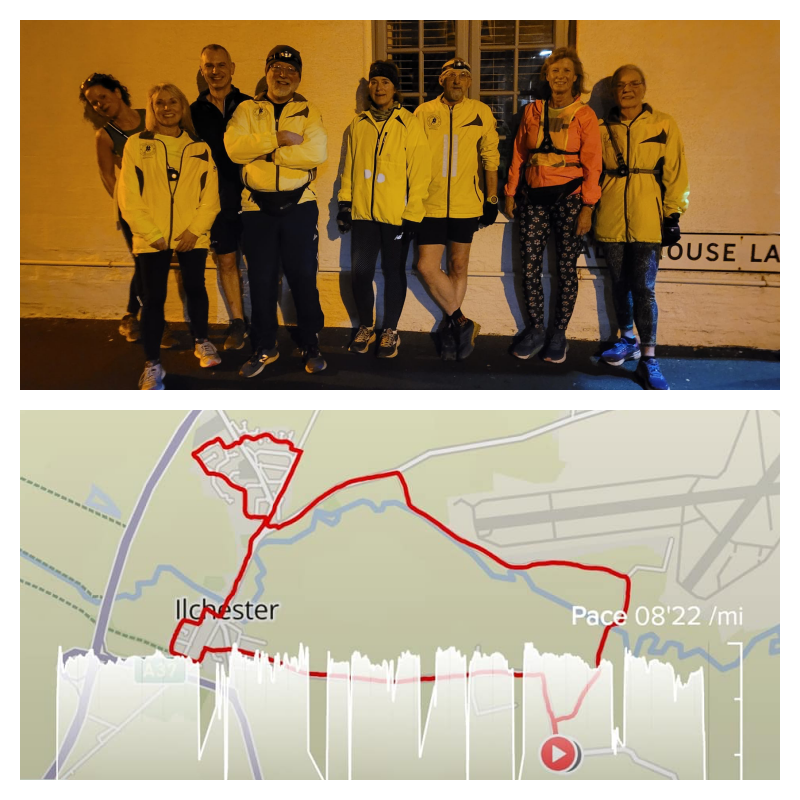 Released On 4th Feb 2023