A Giant Bell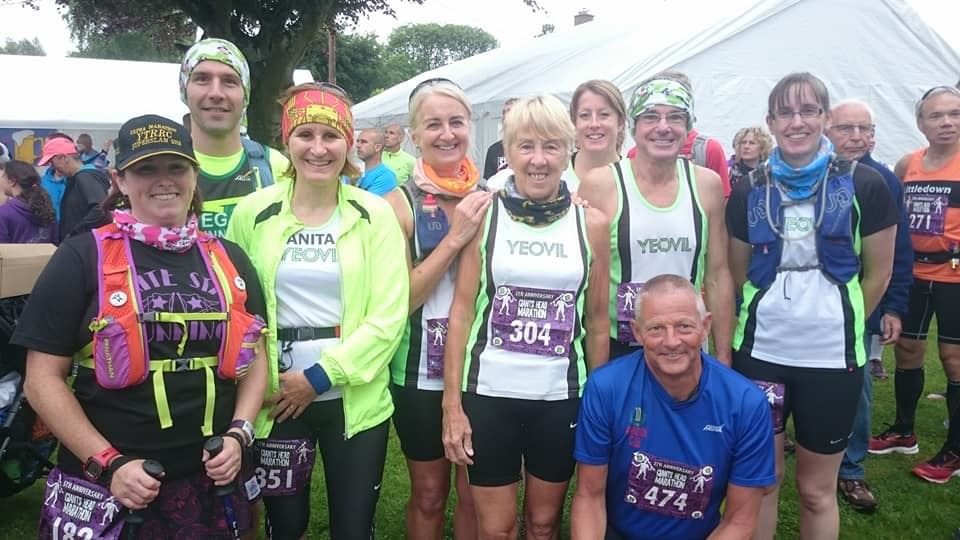 The Giants Head Marathon
Saturday saw the 5th running of the Giants Head Marathon by White Star Running starting and finishing from Sydling St Nicholas. There were 7 YTRRC runners taking part and as it clashes with a certain music festival I have to get out and get to the start line, so thanks to Pete and Lesley for making this happen. With all the heat we have had over the week we were lucky that it was good running weather and not too hot.
I managed to be first YTRRC runner over the line feeling slightly dehydrated from all the hard work at Glasto and Lesley was our first Lady.
The full results can be seen here.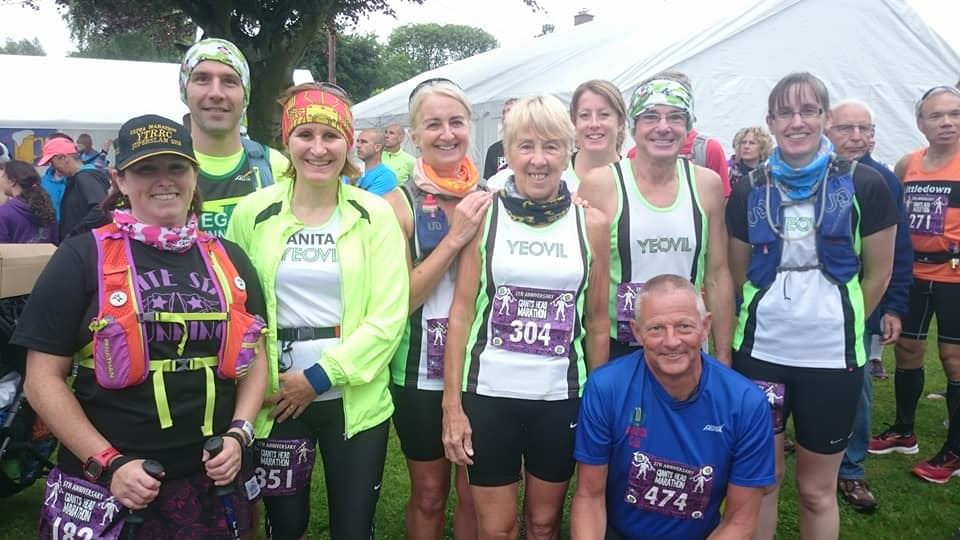 After the race there happen to be an Ice Cream Van that knocks out rather large 99's.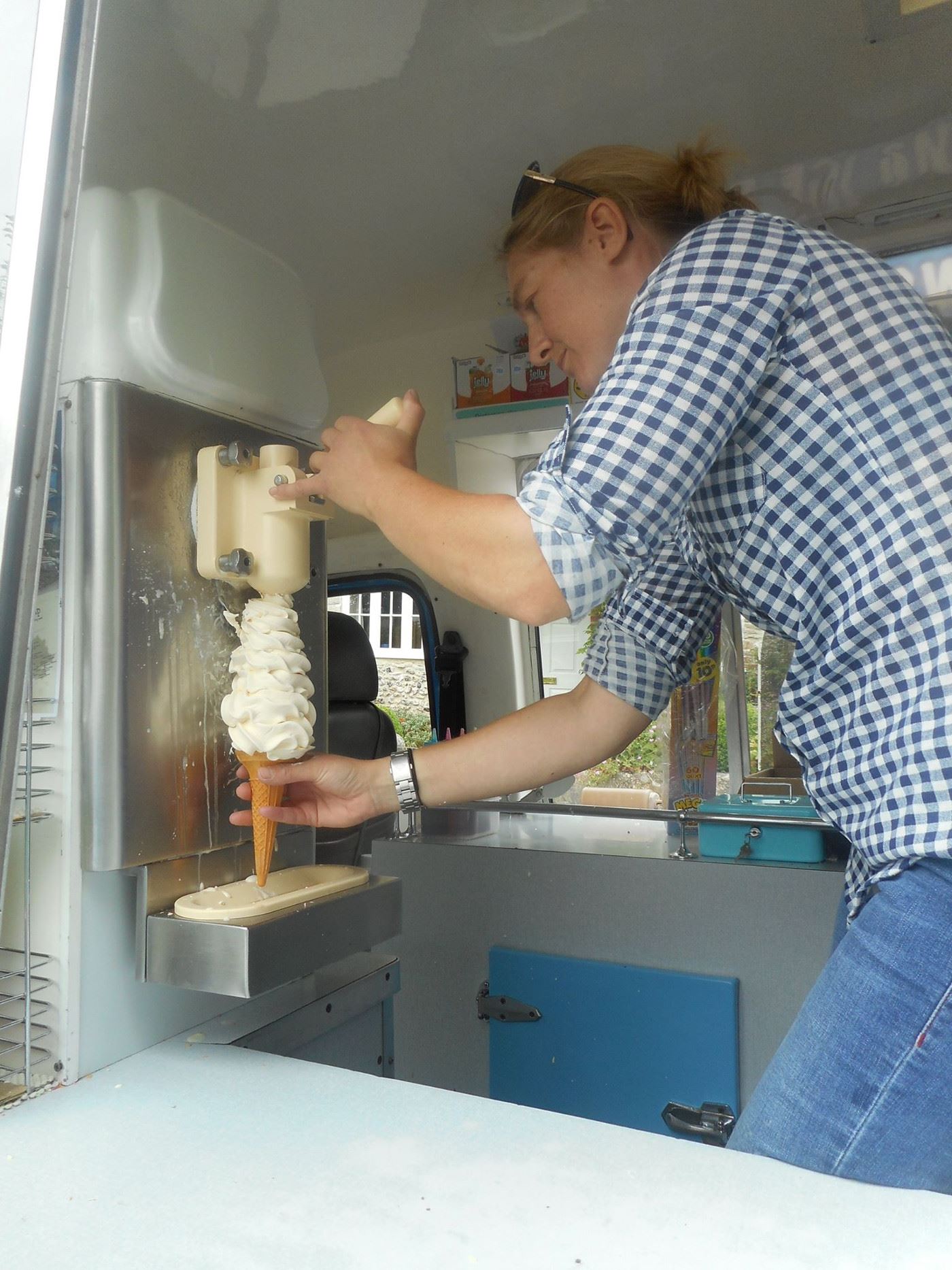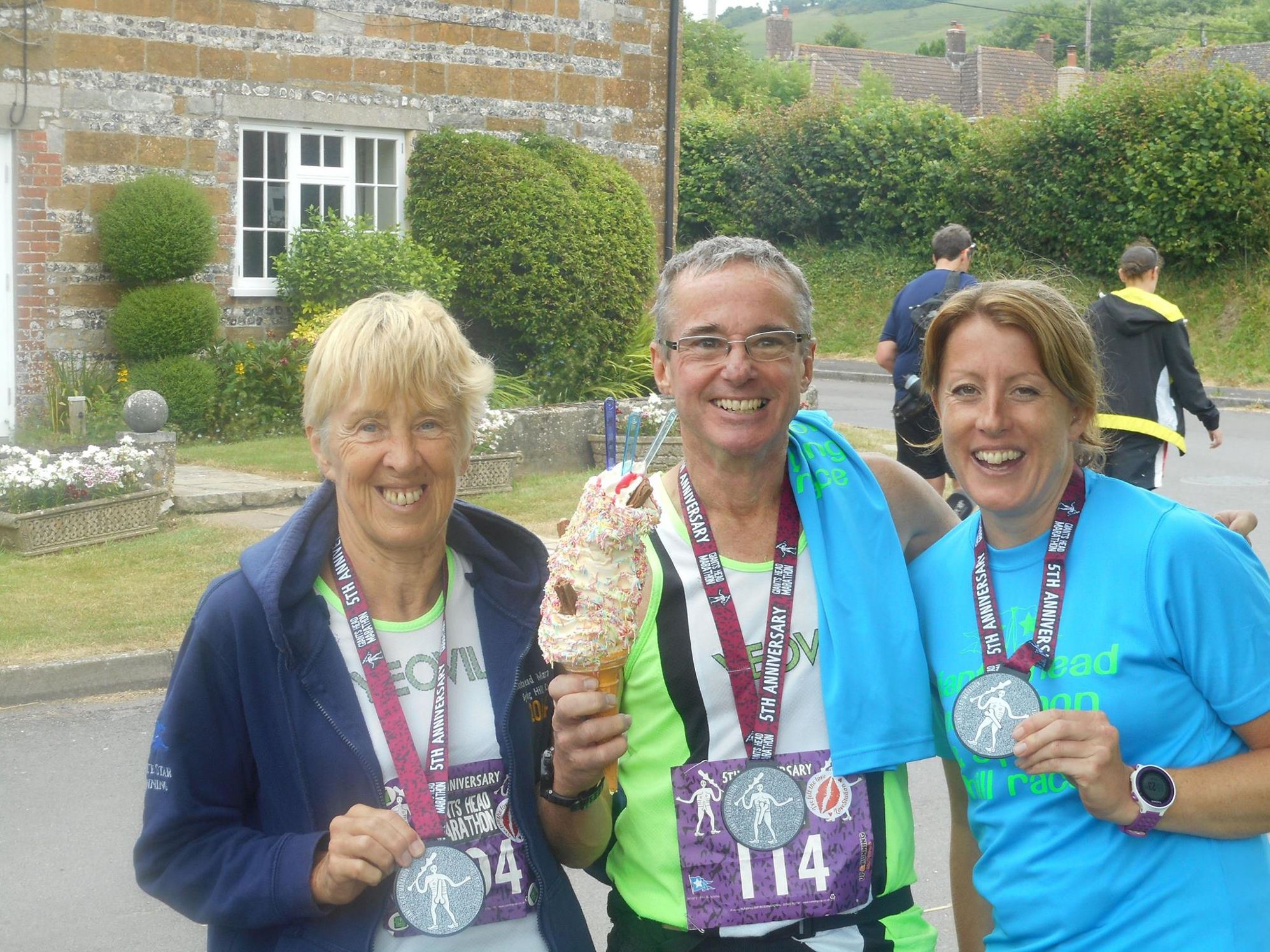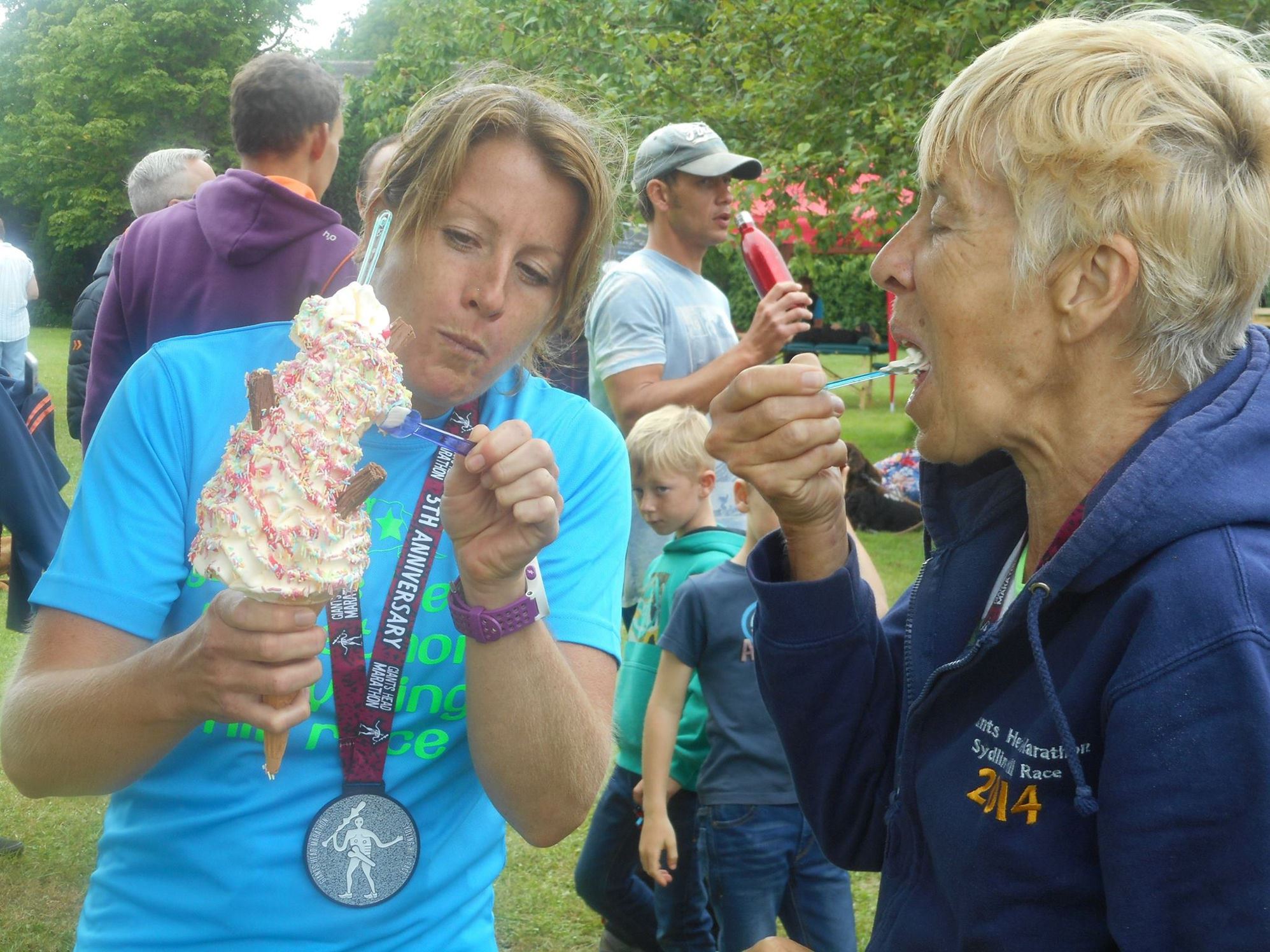 Lynne and Anita took some lovely pictures half way through of the lovely Dorset scenery.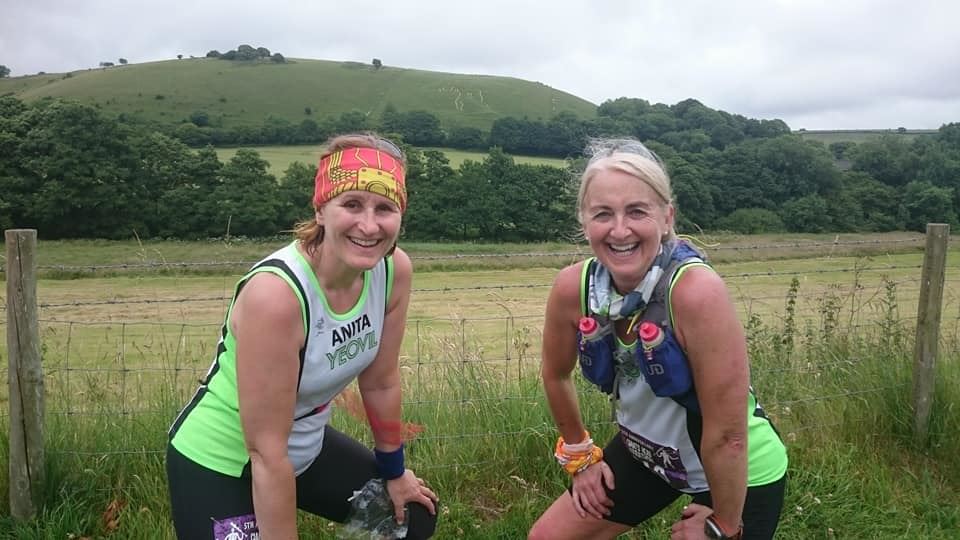 Sunday saw the Bell Race with a few Club members taking part.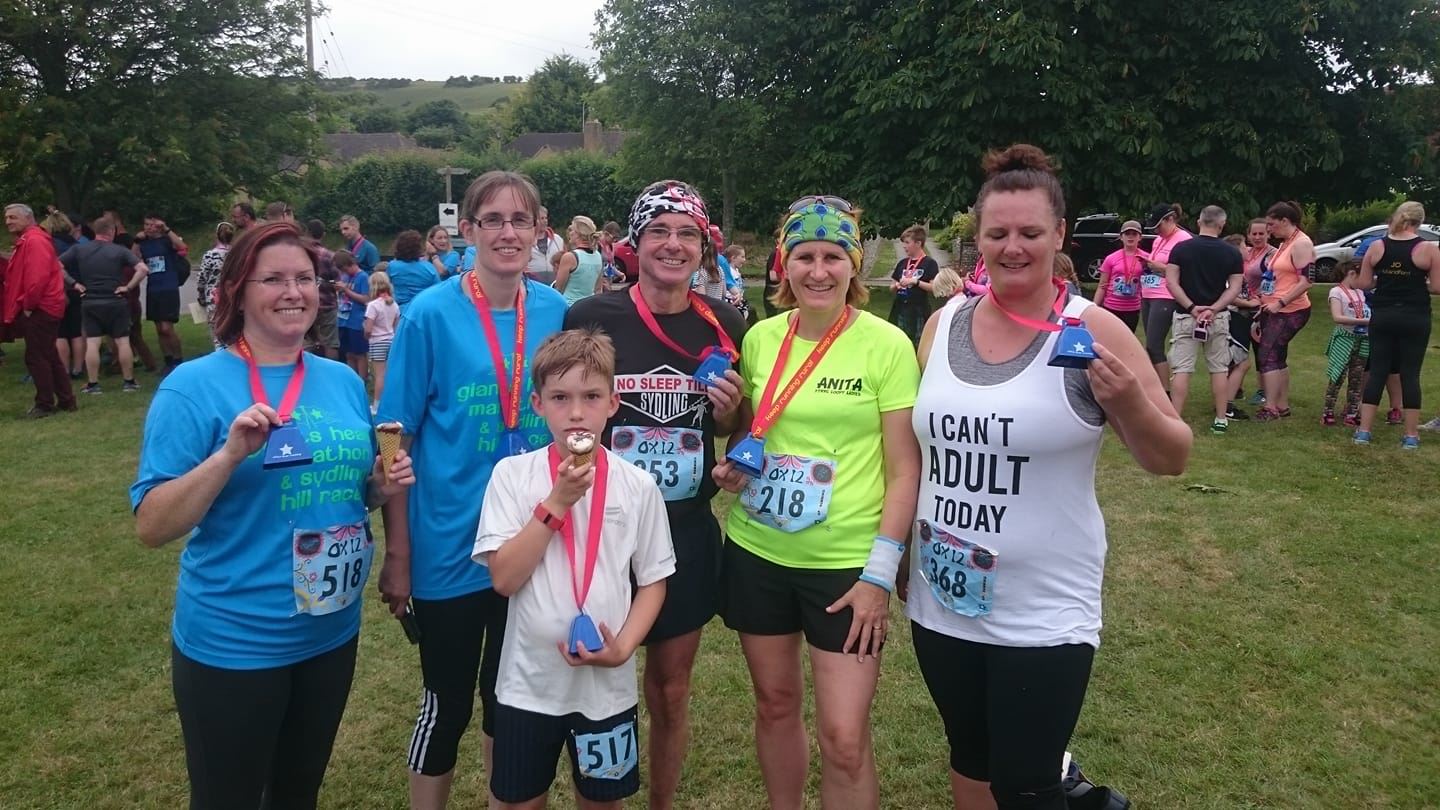 Torbay Half
Georgina Brice completed the Torbay Half on Sunday and posted:
Torbay Half Marathon Done!! It's not an easy course and it was hot as well which didn't help with not much shade. But I enjoyed it and finished in around 2:24 ish so I'm happy with that
:-))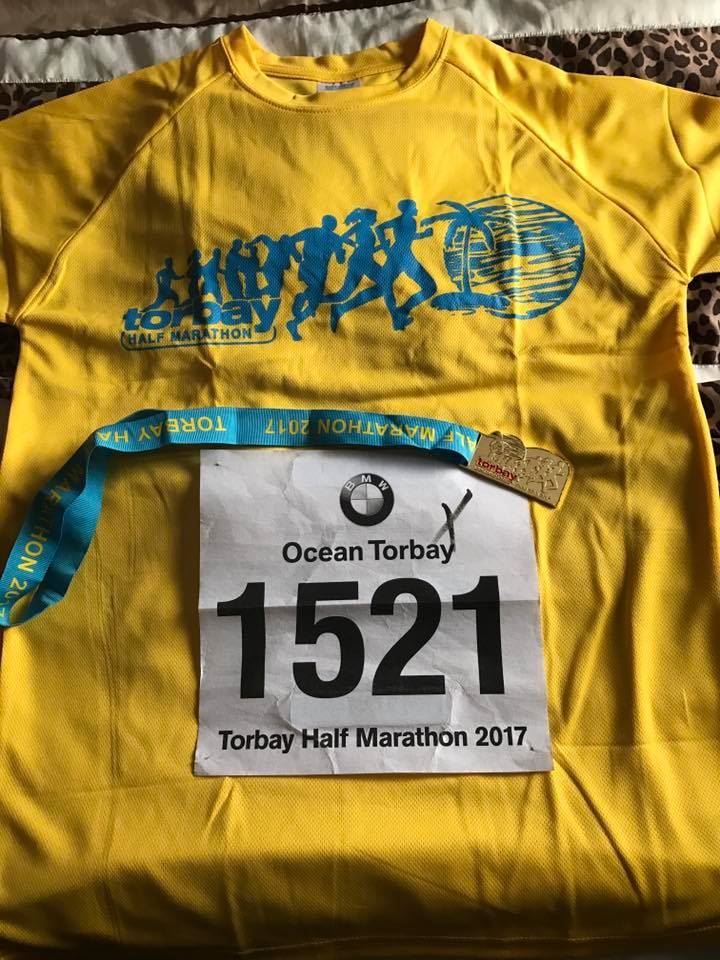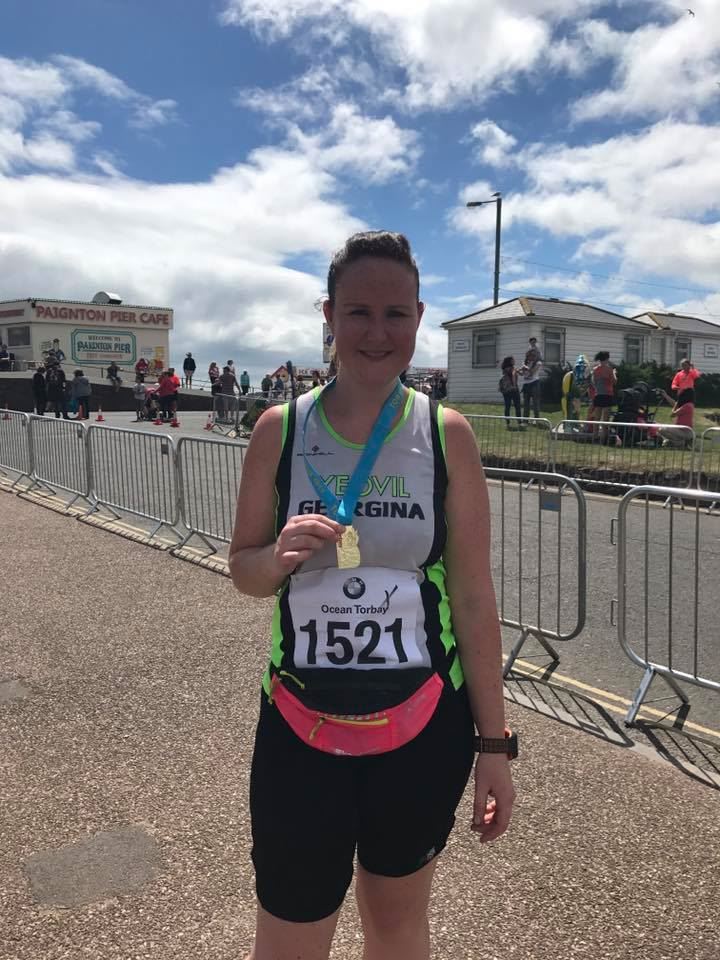 Notices
The Maiden Newton Madness has been cancelled and the details of Baltonsborough Five (5) mile road race and the Battle of Sedgemoor in August are now on the website.
Marks Runs
PUB RUN – GALHAMPTON (22ND June 2017)
Almost the longest day of the year, and parallel with Glastonbury (in time, not space), Pete and J.C. led the pub runs tonight at Galhampton. Going with the off-road group, led by J.C. we crossed over the main road and our way was immediately blocked by horses. We tried a second route and navigated round fields passing through very overgrown exits and entrances. After 20 minutes we retreated and came back to the main road. We ran south down the main road and turned right. The lane took us downhill past a railway bridge to North Barrow. We went off-road again intending to cross the railway line. Unfortunately, the crossing was not passable, so we came back. We ran back towards the railway bridge and turned left. We re-grouped outside Thornymarsh farm. A farmer advised us to use a route behind the farm. A track took us to a high tech level crossing were buttons were pressed to open and close two gates. We continued across several fields. Each exit or entrance had new metallic gates but were overgrown with eight foot high stinging nettles and brambles. Going under one of many electric fences, my back touched the wire, and I received an unexpected belt. We climbed the hill and approached the farm opposite the pub. Nearly 5 miles it was an interesting run tonight. Thanks to J.C. and Pete, and everyone else. Our numbers were depleted tonight as many of the regulars were enjoying Glastonbury. Photo by Alison.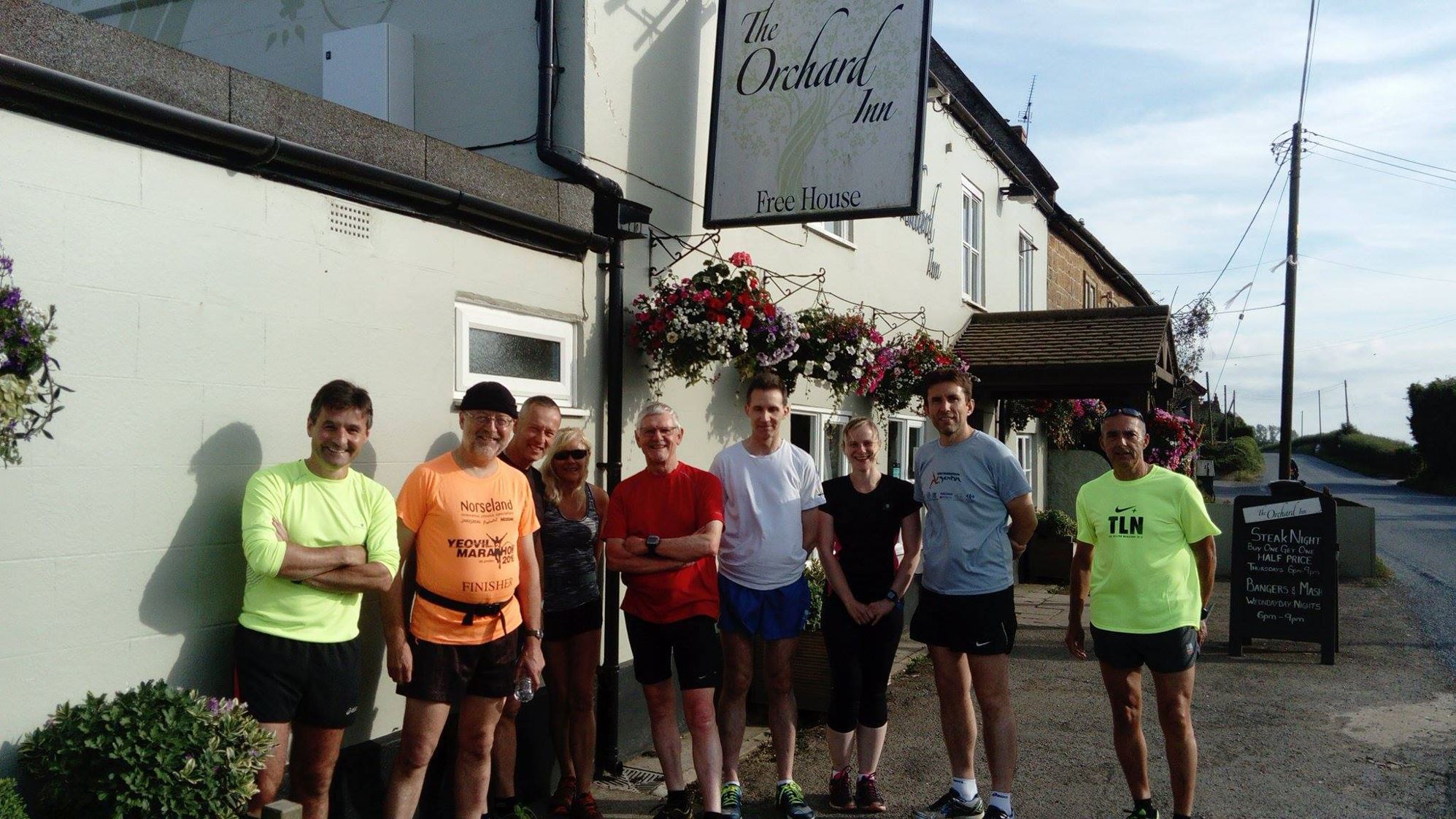 Released On 26th Jun 2017