A Day out in Cornwall

The Awards Night
Time is running out so please book. Fri 11th is cut off.
https://www.yeoviltownrrc.com/.../awards-night-2022.htm
The Awards Night on the 25th Nov is now open for bookings. To book do the following:
1. Log onto the Website, if you are paying just for you, a member, then use Concessions £26
2. If you are paying for you a member and your guest use the Book Now option and pay the £57
3. If you want to pay just as a guest or are paying for an additional guest then you can use the Bar Code using Pay Pal App and pay £31
4. Once paid go back to the Event and choose your menu and then do this again for your guest. This will send an email to Denise.
If you have any questions, then please ask a committee member. Please remember we are volunteers organising this in our own time for the good of the Club.
The Cornish Marathon
One of the best value Marathons and very well organised in Pensilva, Cornwall. The Club had two runners Dan and me with Dan first over the line. The course is very undulating and at mile 15 you run by the Haunted Jamaica Inn followed but a nice bit of down hill followed by 6 miles of flat till the climb back up. At the finish you get a Medal, Pasty, Cup of Tea and a Red Hoodie this year. All for £25.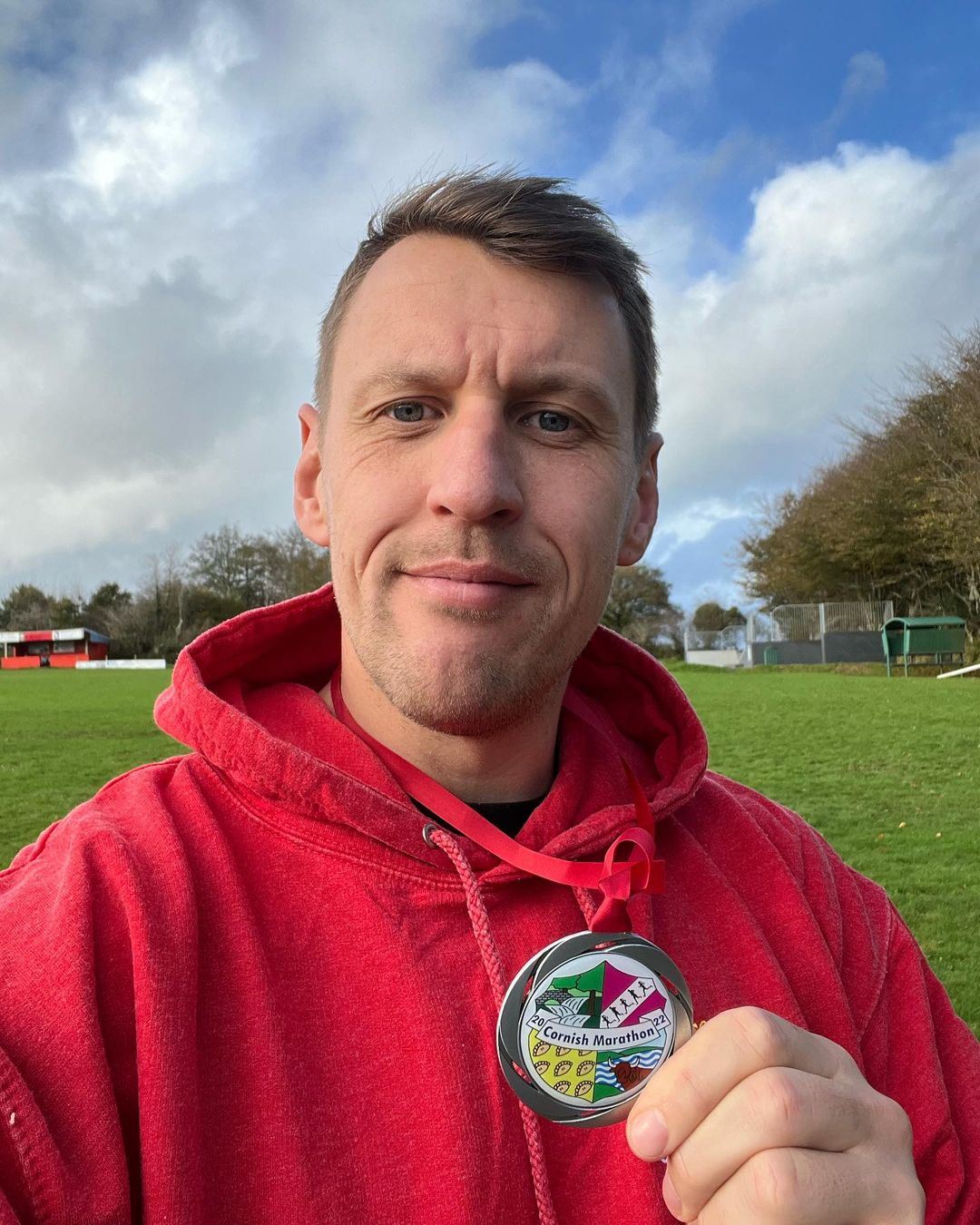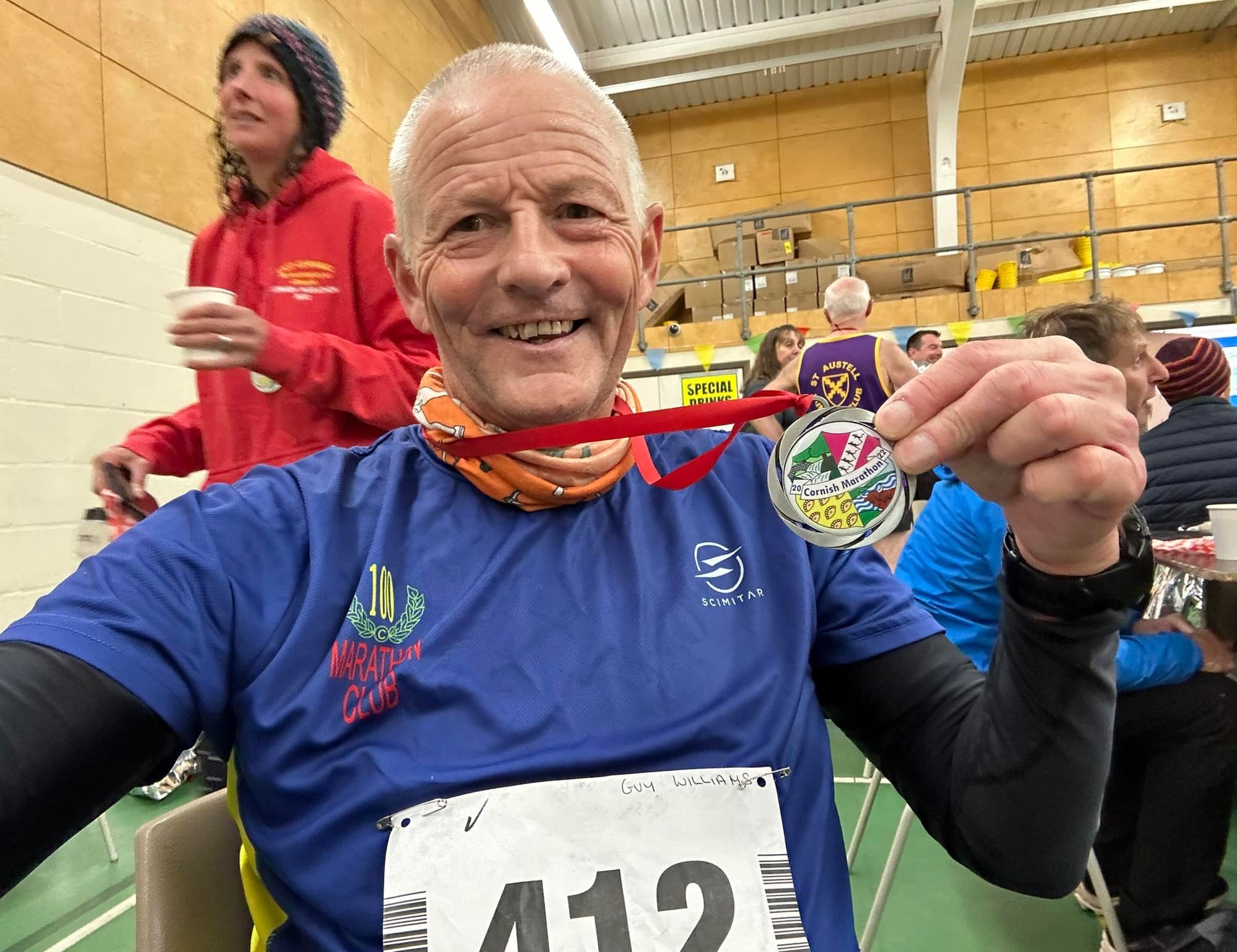 Frogmary Park Run
From Lindsay: Really loved helping out at the frogmary Park run this morning, in the rain, doing my slowest Park run ever (1.09) lol, cheers Phil Mac Quaid , what a day to be a Tailwalker lol. Good job I love my club. xx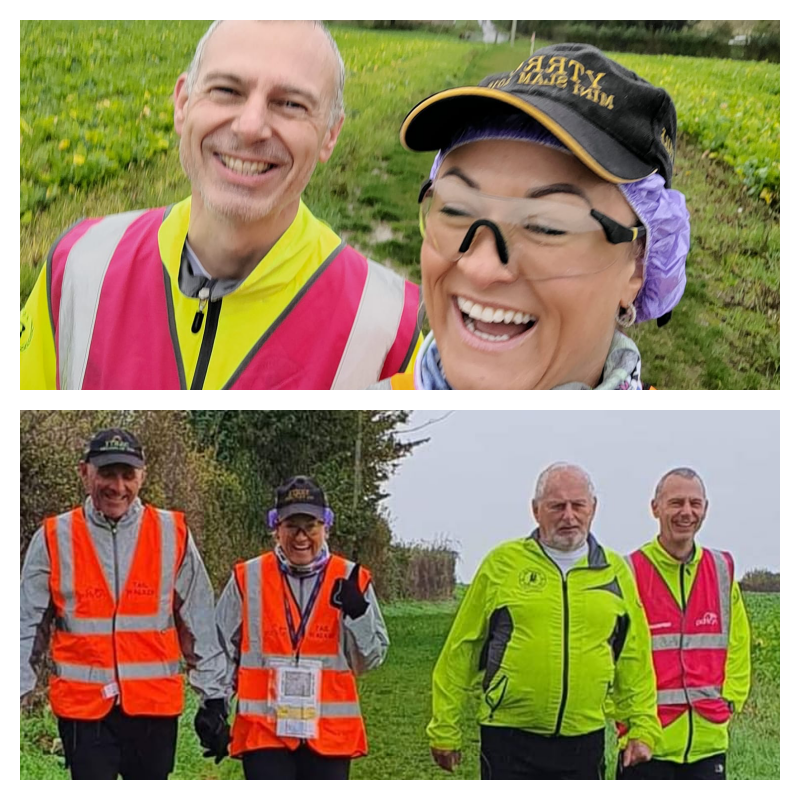 Devon Trail 10k
From Ali: Devon Trail 10k from Bicton College a lovely scenic run with hills , streams and lots of mud. A great run with Sharon Hardy.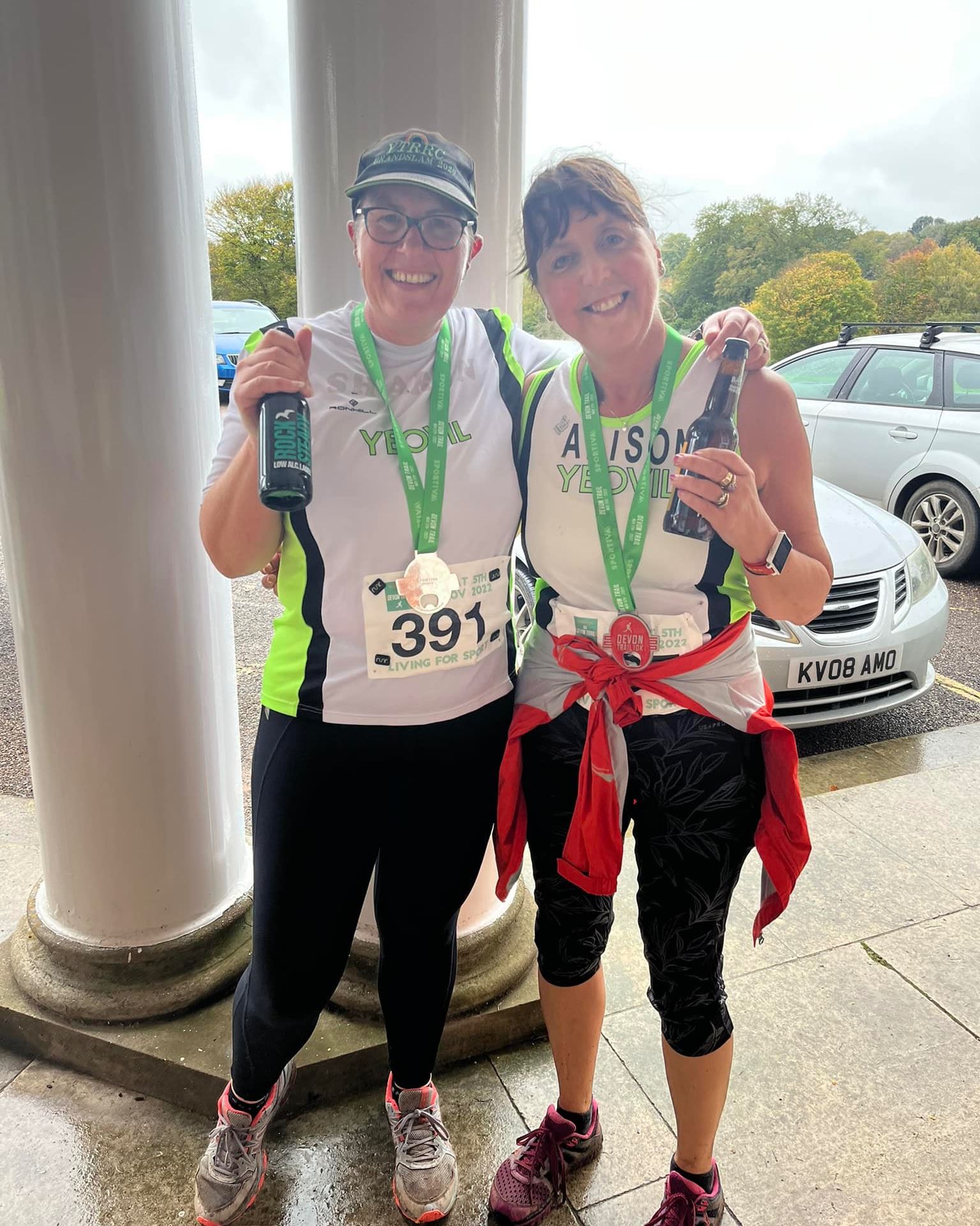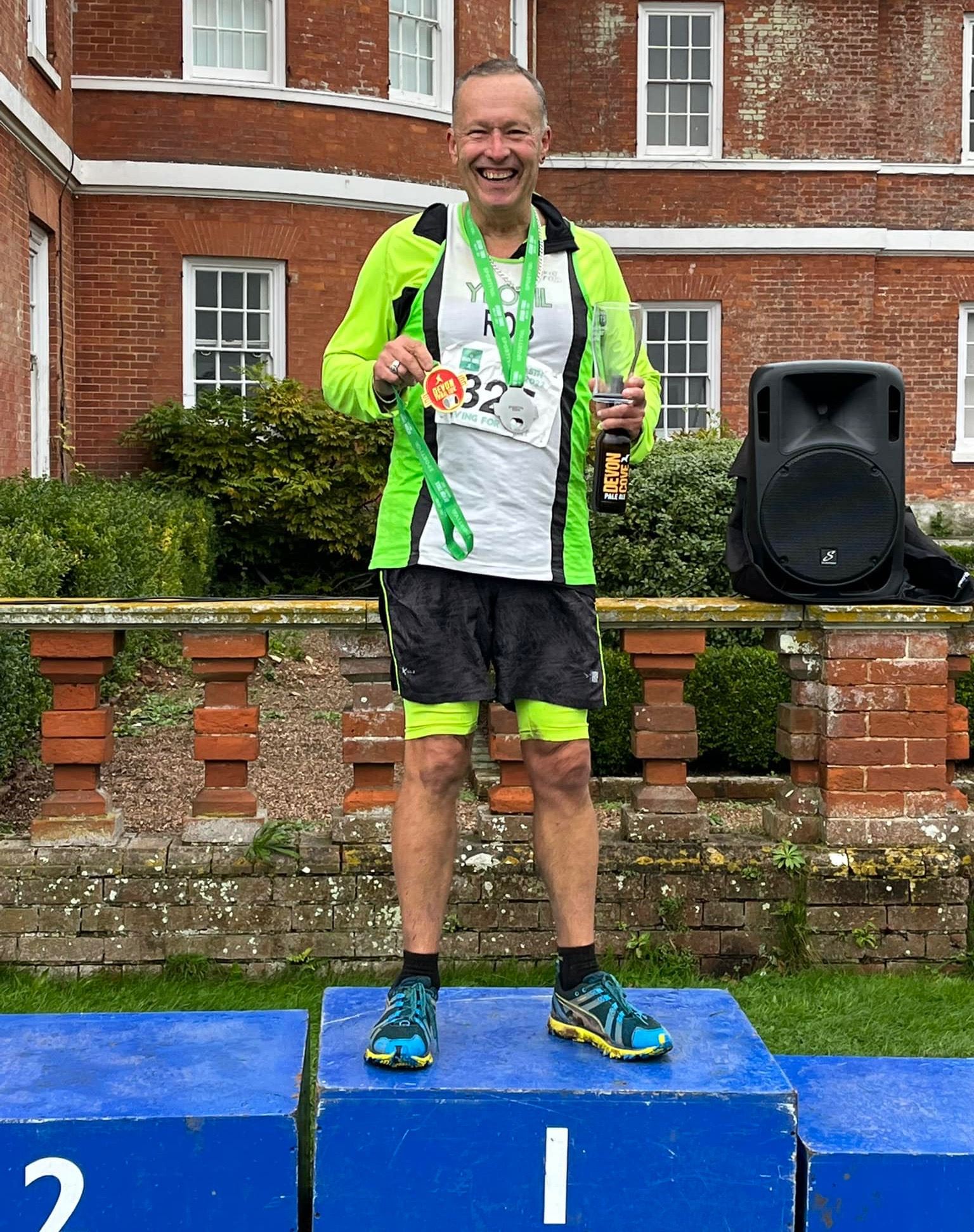 Robert Adams on the podium receiving his medal for first vet 60 for Devon Trail half marathon
Sidmouth 10K ready!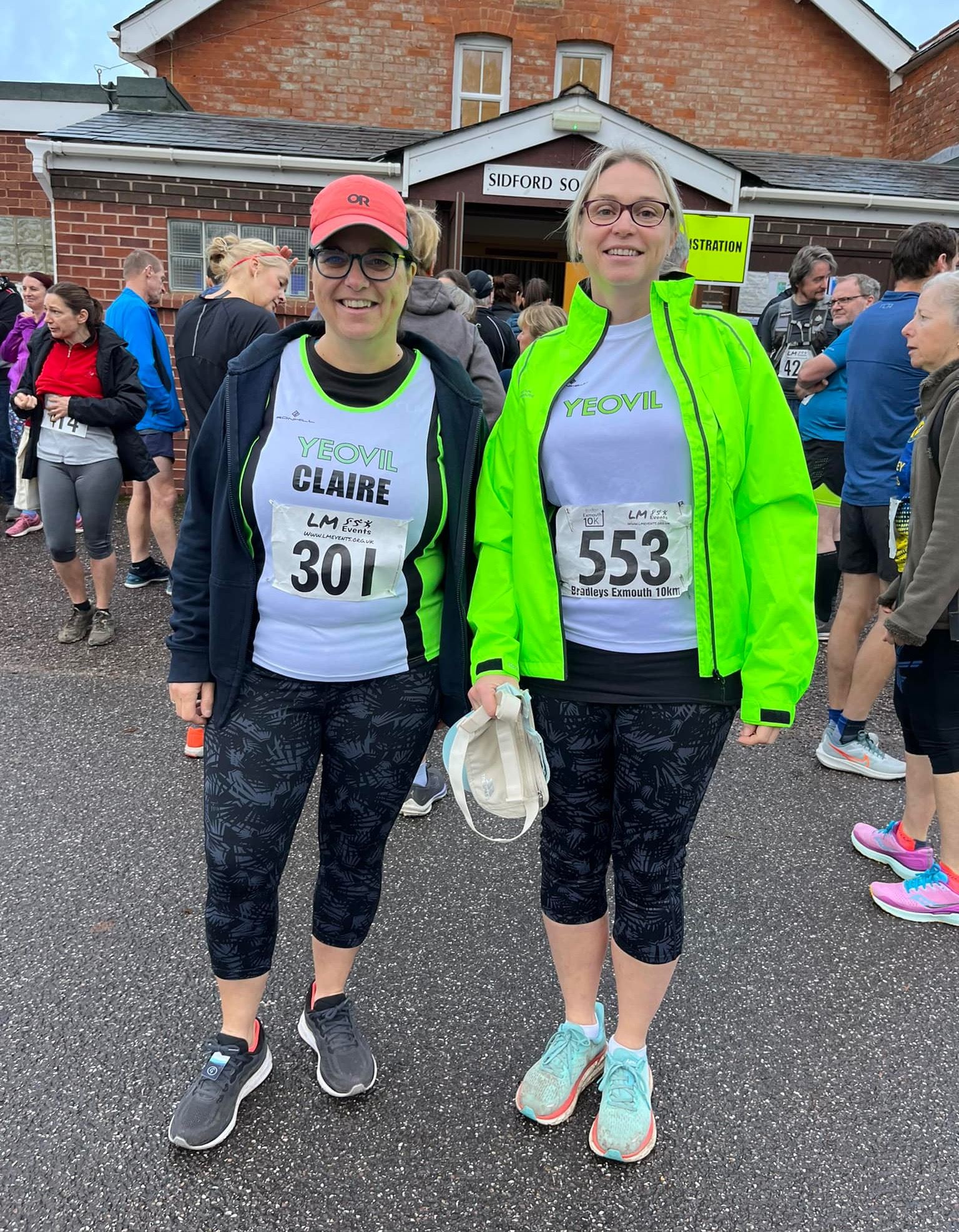 Well done ladies
Track Night
From Graham: Massive turnout at the track tonight. Great effort by everyone!! Bungy for the blog#intervaltraining #loverunning #runningoutdoors #running #runningmotivation #runningcommunity #training #trainingmotivation
Awards Night
From Denise: Hi everyone. Lots of you have been asking me what time they must be at the Awards dinnerThis is the plan please try and get there for 18.30 -18-45 at the Yeovil Rugby club.
We aim to sit down after we've ordered our drinks for 19.15 ready for our dinner at 19.30. Awards speeches and presentations will be about 20.30 -21.30 and then it's the disco and party I hope that's ok with everyone X
PUB RUN – DINNINGTON (3rd November 2022)
From Mark: After the rain. Only 6 in the not so fast group tonight (Rob, Dom, JC, Sarah, Nick, and myself). Alison, Adam, and Rachael did a shorter route. Dan was a lone fast runner, and Phil went off alone as well. We left the pub after the rain and headed up the hill. After a right fork and right turn we ran down into Allowenshay. Passing the old phone box glowing in the dark, we then headed off towards Kingstone but turned right before reaching the church. We continued along dark narrow country lanes and after two right forks passed Furzy Knaps. This road was particularly muddy with puddles, so care with the footing was needed. We reached the Fosse Way (Roman road) and turned right. Turning left we then started the second leg heading past Mill farm. We climbed, and the climb became very steep at the end before the junction. Anyone having done the Crewkerne 9 miler will know this hill. After a short rest we turned right, and headed back into the darkness. Ahead, lights in the distance indicated that we might still be some way from the pub. To our left were old woods with a full moon behind the trees. A barn owl hooted atmospherically as we ran along. We reached Dinnington, turned right, and headed back down the hill to the pub. Thanks all, it was an enjoyable run. We had a nice meal afterwards sat round a single table around the left side of the pub. Thanks Phil for organising.
Released On 6th Nov 2022