A Day in Cornwall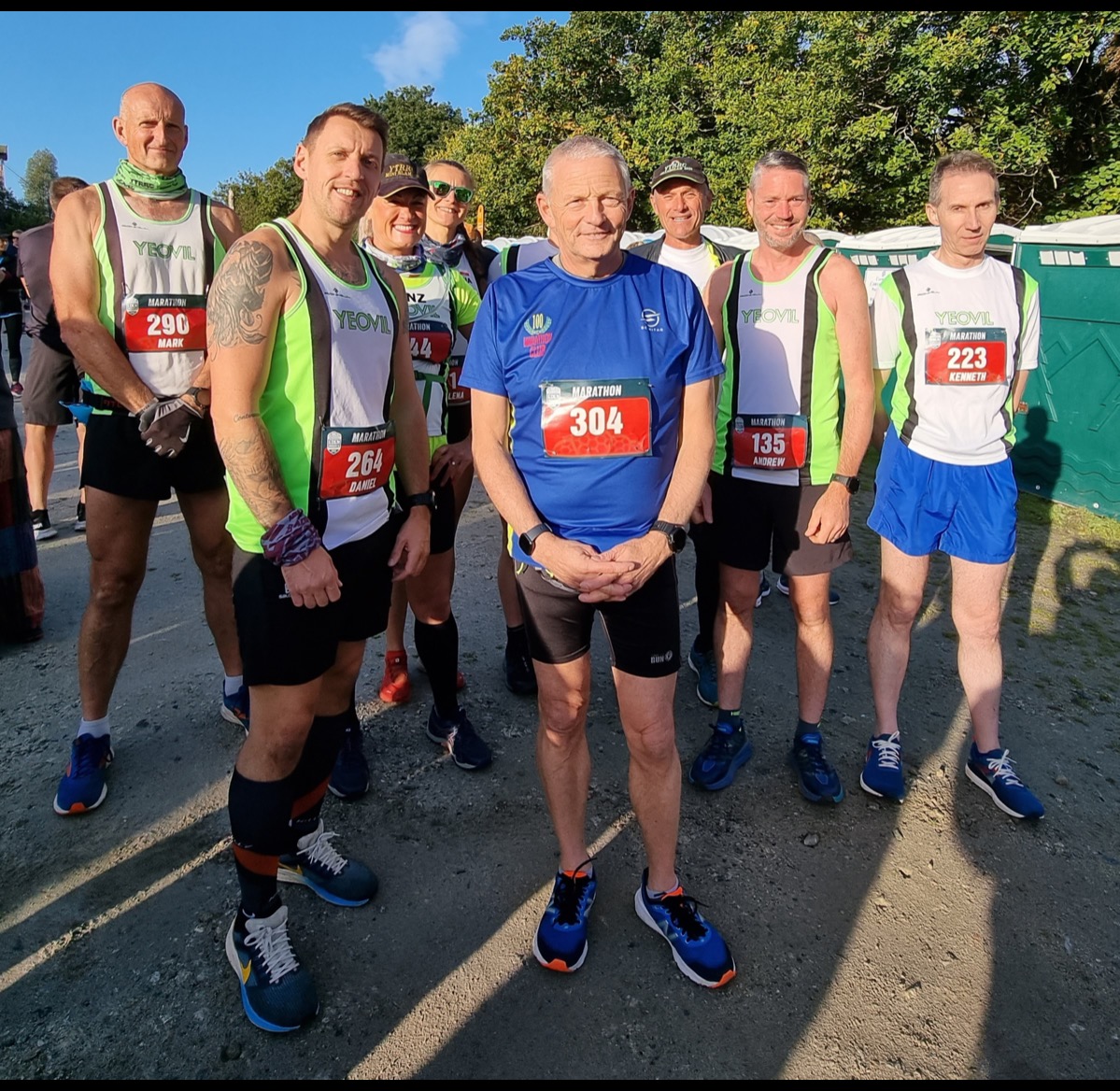 Eden Project Marathon
With a 6 am start Mark paired my phone and we played some Ed as we made our way to Cornwall. The Race started with Sunshine as the Marathon started at 09:35 with a long down hill on Road and then it hit the trails and was on both for most of the Race. During the Race Kenneth took a fall and his Green and White vest had a lot of Red as well, he is okay and just looked worse than it was and he finished the Marathon okay. Dan was first over the line for the Club and Mags was out First Lady, the Mens team took fist place and there was no Teams for the ladies as no Club had the needed 4 runners so we could have won had another 3 ladies.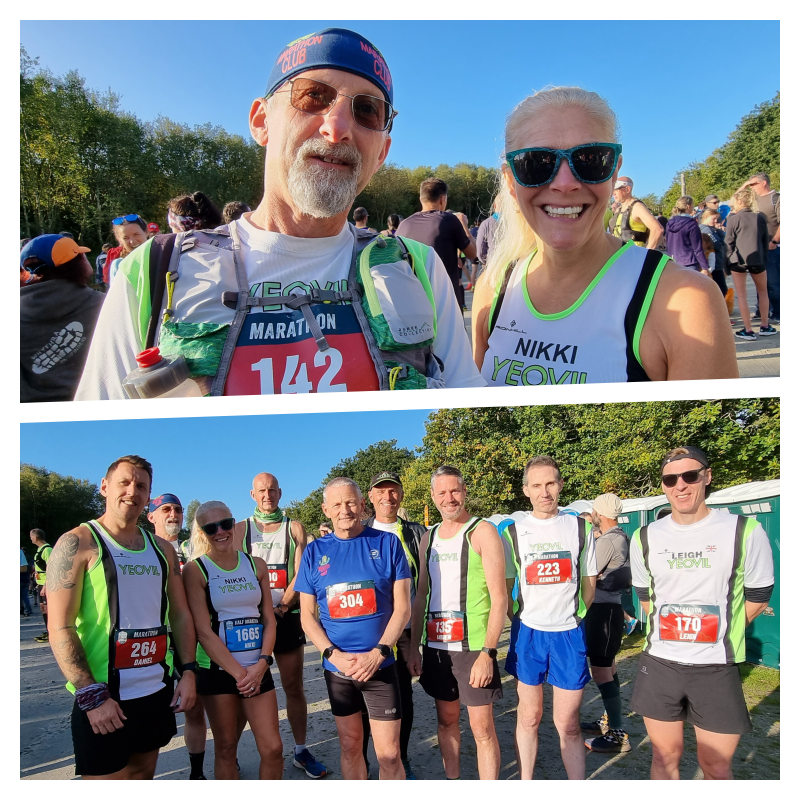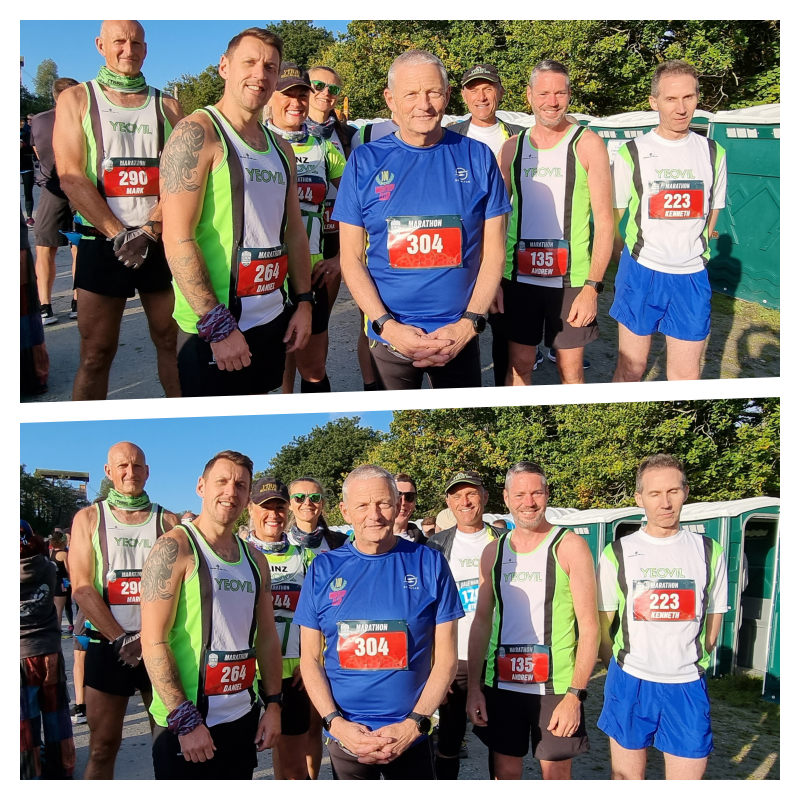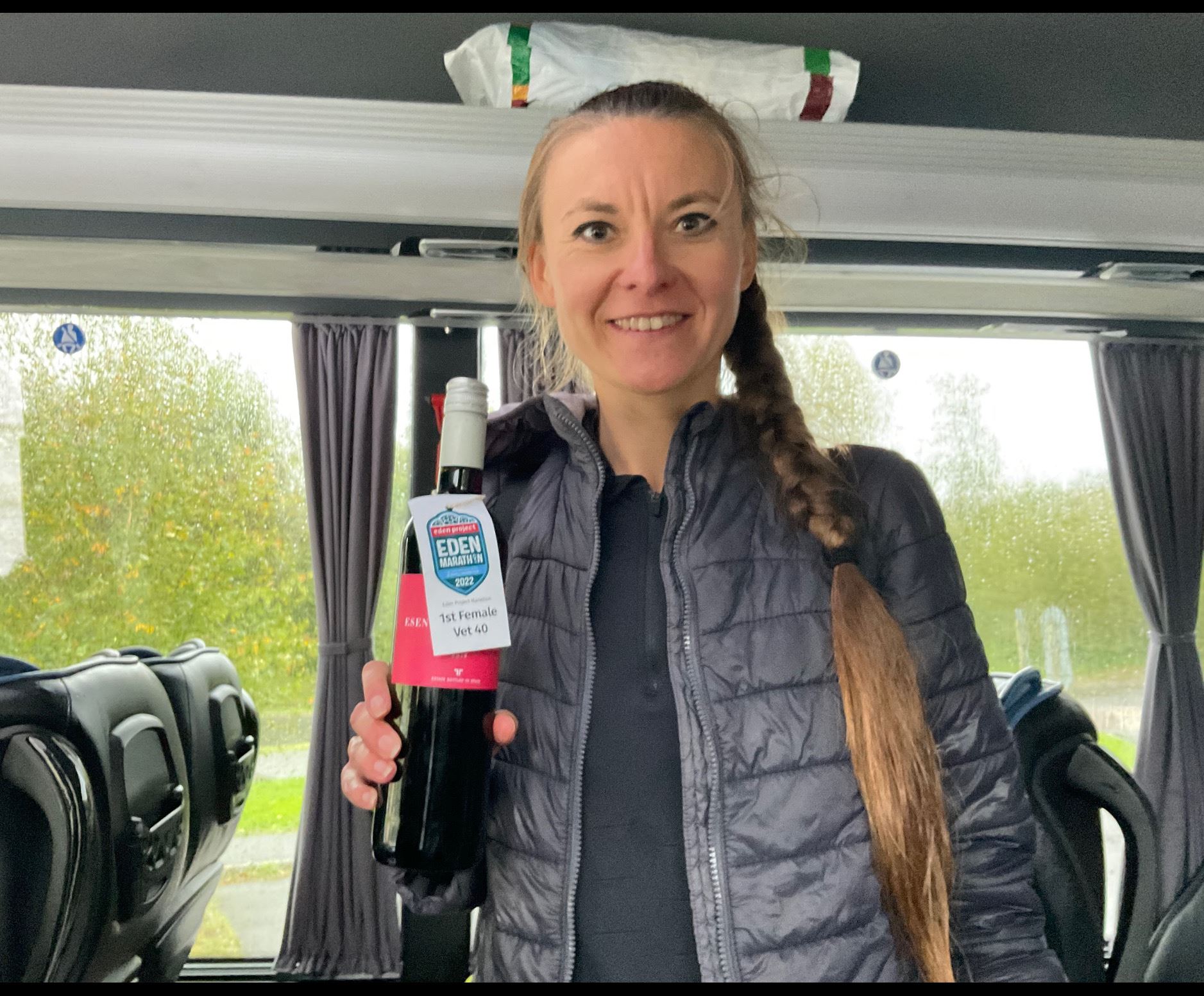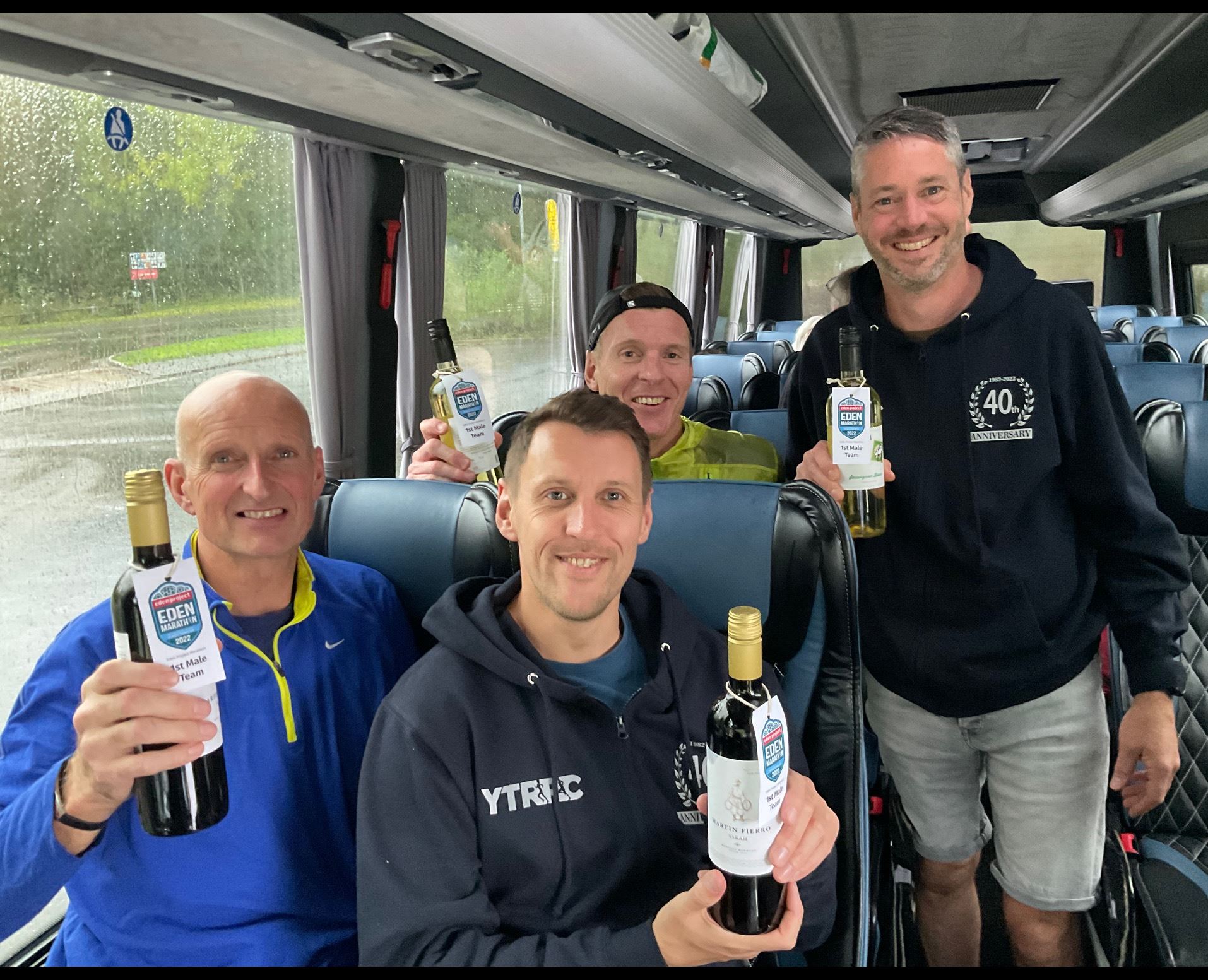 In the Half we had Steve and Nikki, Nikki also won her Age Cat so great results all round
June was on with a few home made cakes for the way back, thanks and a big thanks to Mark who ran a Ultra yesterday and then drove us down, ran the Marathon and is now driving back in the Rain. A great day out and we will arrange another one next year that has both a Full and Half. If anyone that went wants a copy of my playlist just ask.
From Denise: Just like to say a big thank you to Mark Pike for driving us all to Cornwall for the yeovil runners to take part in the Eden Project half marathon and marathon . There was a few club members that just went down to support the runners and then we all had a nice day out looking around the Eden Project...What lovely place to visit.
Awards Night
Don't forget to book.
From Lesley: I've just realised it's almost time to order the hats - where is the year going! Please let me know ASAP your qualifying races by completing the form on https://www.yeoviltownrrc.com/about-and-membership/club-awards.htm. This info is needed by the end of Oct at the latest please.
Thanks
Lesley
Friday Track
From Graham: Big group at the track tonight, well done guys! 🏃‍♀️🏃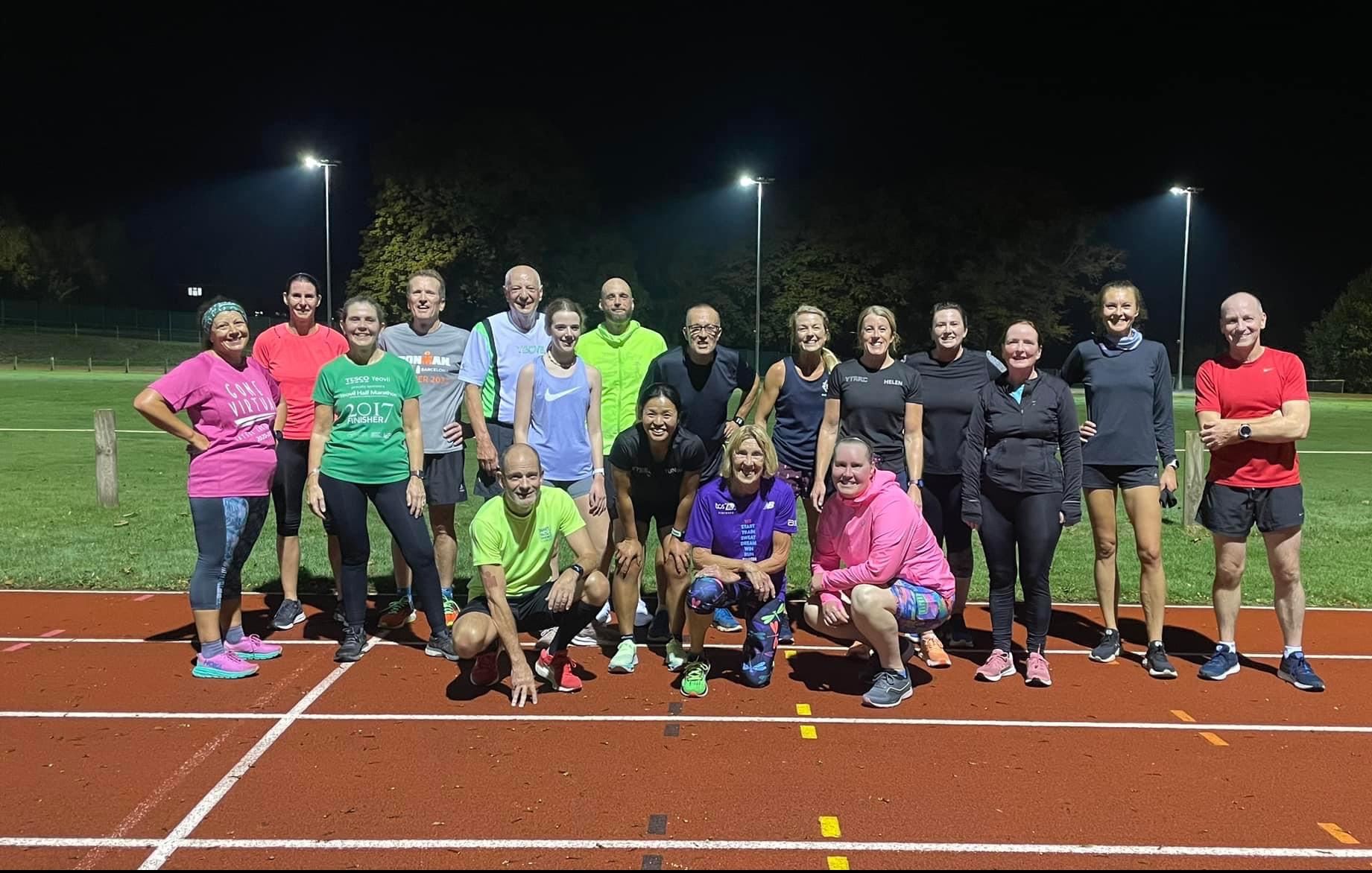 SUNDAY SOCIAL HIKE FROM LYME REGIS (No. 2) - SUNDAY 6th NOVEMBER
From Mark: I am proposing a second social hike at Lyme Regis, this time starting at 11 o clock on Sunday 6th November. This time we meet in Lyme Regis itself at the Charmouth Road Car Park (DT7 3DR). This car park is off the main road into Lyme (the A3052) which is the steep hill descending into the town on the eastern side. I checked car parking rates (winter £3-50 for 4 hours, £6 for 10 hours) and (summer £5 for 4 hours, £10 for 10 hours). Unfortunately the winter summer cut off was not given. We will need to pay for up to 10 hours as 4 hours will probably not be enough.
The hike will comprise a path descent to the sea wall, and walk into town. We then follow the river Lim to the old mill, then follow tracks and lanes into Uplyme. We continue along lanes to Holcombe and the Cannington viaduct, which is an impressive disused railway viaduct. We then join the A3052 and follow it for about a third of a mile. This will involve walking along a grassy verge to avoid the traffic. There is an alternative involving some off-road to avoid the main road, but this is entirely new to me. We then walk down Ware lane and go off road via Chimney Rock into Ware Cliffs. We then follow the path through Ware Cliffs down to the Cobb. While in Lyme we can find somewhere to eat and drink before returning to the car park.
Please can you let me know if you are interested.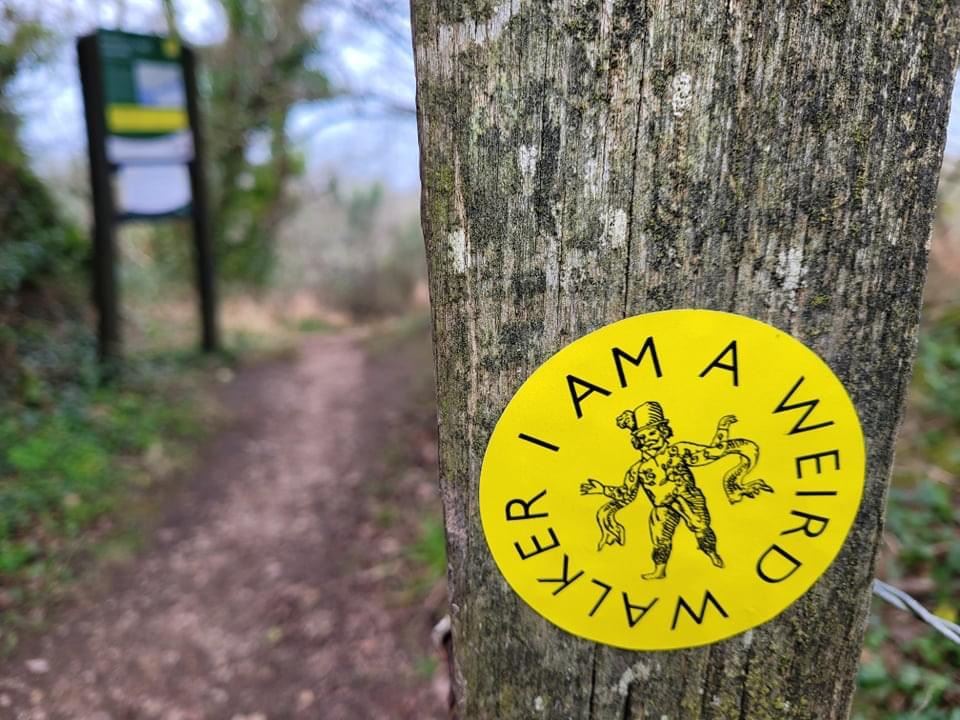 From Adam: Primary Schools Cross Country - this Wednesday 19th - Bucklers Mead School. Any help, any time between 2.00 and 5.30 very welcome.
Thanks
Adam
Future Pub Runs booked & Confirmed
Thur 20-Oct-22
Duke of York
Shepton Beauchamp TA19 0LW
Thur 27-Oct-22
Bell Inn
Ash TA12 6NS
Thur 03-Nov-22
Dinnington Docks
Dinnington TA17 8SX
Thur 10-Nov-22
Fox & Hounds
Charlton Adam TA11 7AU.
Thur 17-Nov-22
Rose & Crown
Bower Hinton TA12 6JY
Thur 24-Nov-22
Palmers Fish & Chip
Bunford BA20 2FH
Fri 25-Nov-22
Yeovil Rugby Club
Church Ln, Yeovil BA22 9TR
Thur 01-Dec-22
Muddled Man
West Chinnock TA18 7PT
Thur 08-Dec-22
Orchard Inn
Gallhampton BA22 7BA
Thur 15-Dec-22
Admiral Hood
Mosterton DT8 3ND
Thur 22-Dec-22
Palmers Fish & Chip
19 Market Street Yeovil BA20 1H
MTB Trail Ride
From Matt: Only two of us for today's inaugural MTB Trail Ride. Chris Travers and I met up at The Pen Mill. Although en route I'd already seen Paul Card, Christopher Hurrell and Deborah Hurrell, Sharon Hardy and Alison Griffiths, so well done all
Our route was somewhat hilly, but not too muddy. I lost 3-0 in falls (more slow motion bike drops than anything more serious), although Chris did sport a new bloody wound! Punctures one apiece
About 20 miles covered and back to Pen Mill, where surprisingly they were able to serve beer!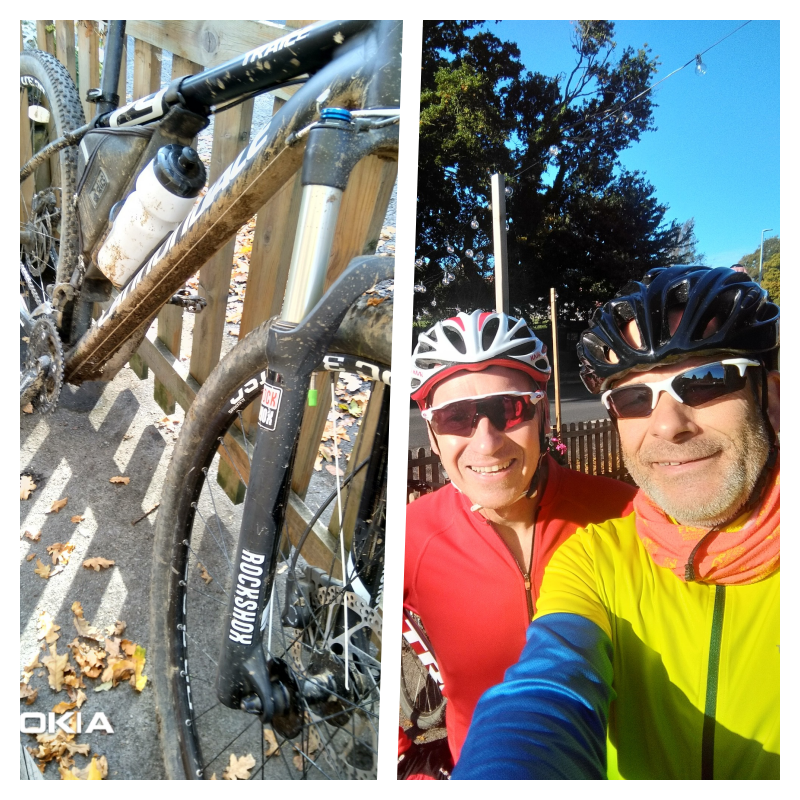 PUB RUN – ILCHESTER (13th October 2022)
From Mark: Sue and Debbie led a small group tonight from the Ilchester Arms. This not so fast group comprised Tim, JC, Dominic, myself, and Sue, Debbie, Margarita, and Louise. Leaving the pub we ran down a side road to the old main street. We continued north along the main road to the housing estate north of the town. We ran a loop around the houses, and passed through a gate to a lane which was once the main road to Bristol. We ran south to the roundabout and proceeded to run towards the camp. At Costello Hill we stopped and then turned right to run into Yeovilton. To our left across fields, the camp was a mass of different coloured lights that looked like a big fun fair. We stopped outside the church, then continued in the dark towards the weir. I did notice a temperature drop as we passed the water. The road with gentle climbs took us to the junction in Limington. Turning right, we ran through the village and back into darkness. As we descended dogs barked as we passed the kennels. The last leg was the straight back into Ilchester. Thanks Debbie (first time Pub runner), and Sue for the route. Thanks Phil for organising. Dinner was around one big table out the back.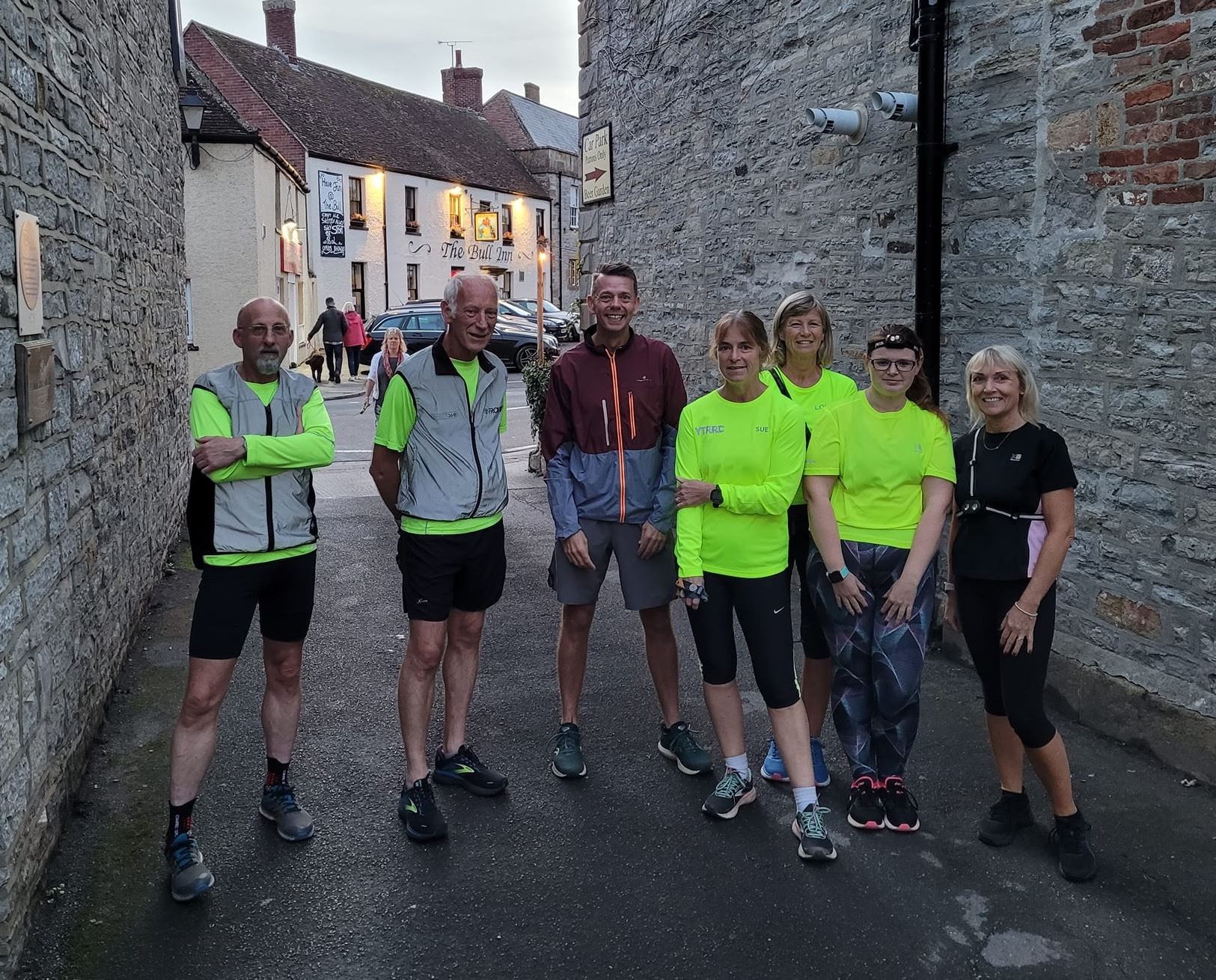 Released On 16th Oct 2022