A Day In Chester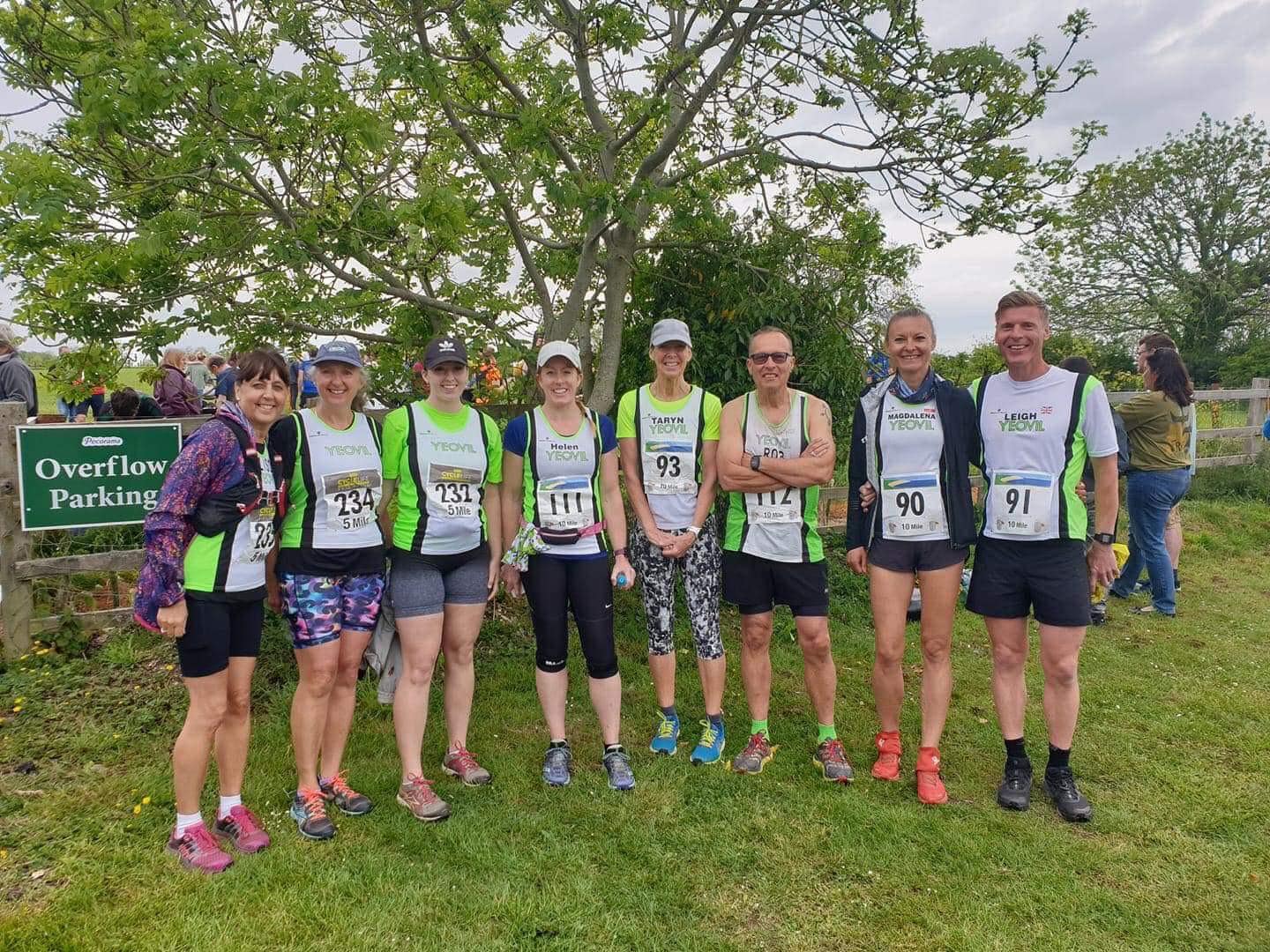 Beer Blazer
From Daphne: Had a YTRRC trip to Beer today for the Beer Blazer organised by the local primary school. Kim, Ali & I did the 5mile with Rob, Helen, Taryn, Magdalena & Leigh doing the 10miles. A truly multi-terrain race, running in fields, on the SW coast path, tracks, cliff tops, beach pebbles with 692ft elevation of steps (Stairway to Heaven) Glutes, calves and quads ache!!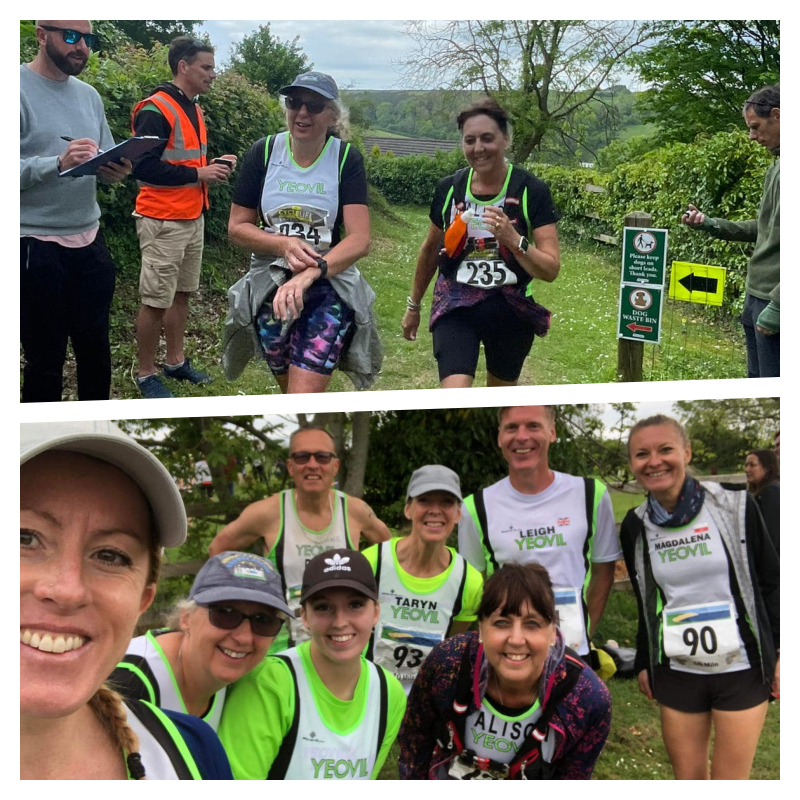 From Trevor: YTRRC does Immortal Stourhead 10k Great race and venue with a sting in the tail with a hill climb from the Spread Eagle Inn to the finish First YTRRC runner was Ed Budzynski followed closely by Mat Sparkes, followed by, Trevor Strelley, Martin Alderman,Kevin Stenner! First YTRRC lady was Sophie Aplin then Helen Akerman and Jeanette Vincent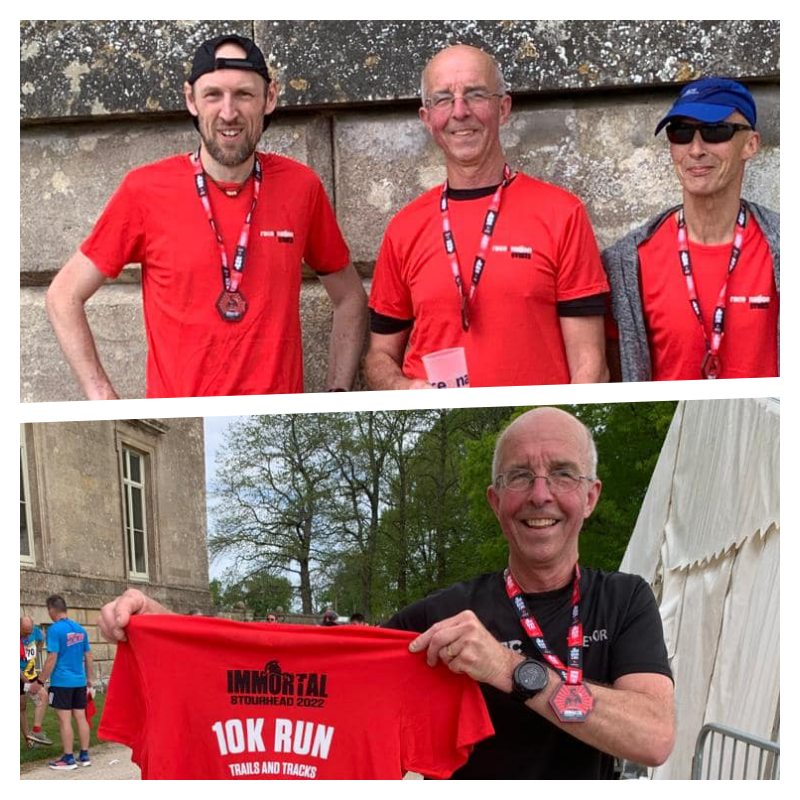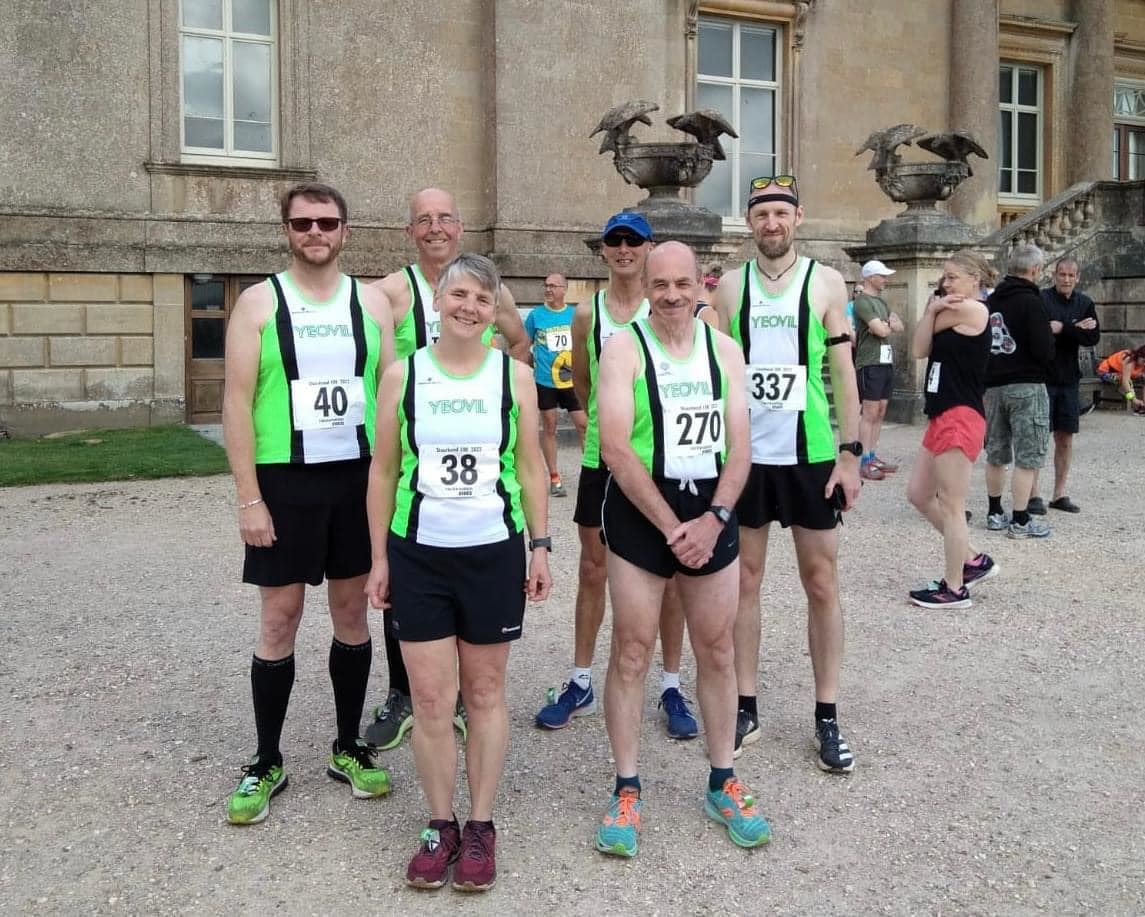 Westcountry Ultra Flat 50
From Mags: Our first 50miler completed! Westcountry Ultra Flat 50 2nd lady and 8th overall for me, 10th for Leigh.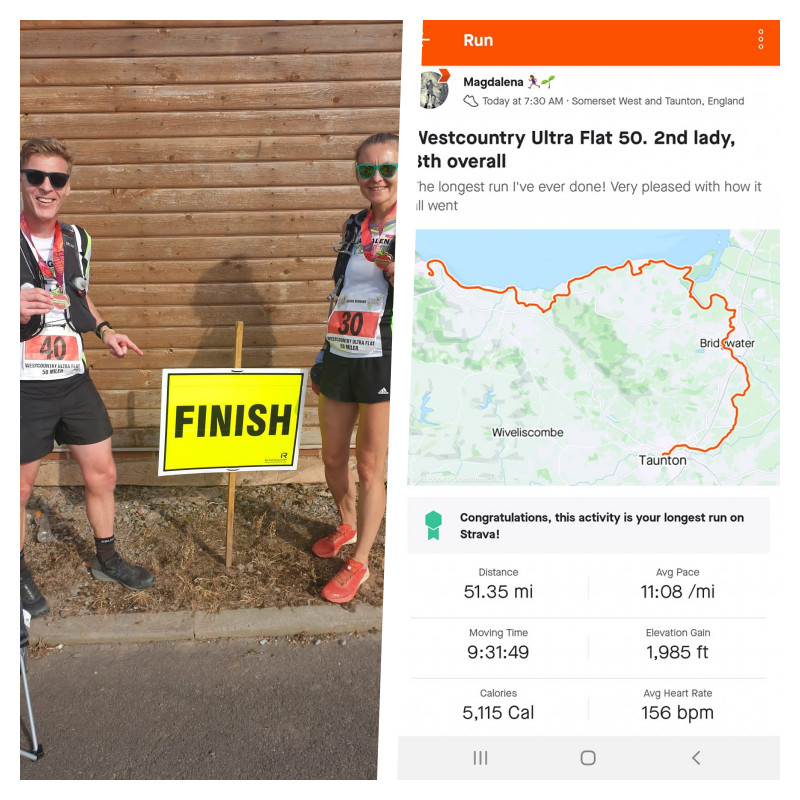 Exeter Marathon
From Steve: Kate is far too modest to post so hope I don't embarrass her…..sub 5 hr marathon achieved with a new p.b taking about 20 mins off, finishing in about 4hrs 54 mins.
Chester Half Marathon
From Lesley: Malcolm & I completed the Chester Half Marathon, having qualified earlier in the year to take part in the representative race here for England Athletics Master Age Category Championships. It was a relatively flat scenic route, finishing in the city centre, and the weather conditions were perfect. I was lucky enough to come 2nd in my age category. Malcolm has been out with an injury for a while but still did a really good time. We had the privilege of being able to congregate in a suite of Chester race course and, of course, use their facilities, so no portaloos for us . Coffee and biscuits were provided for us afterwards too. We also started at the front of the pack behind the elites! It was a very well organised race with excellent marshals and support out on the course.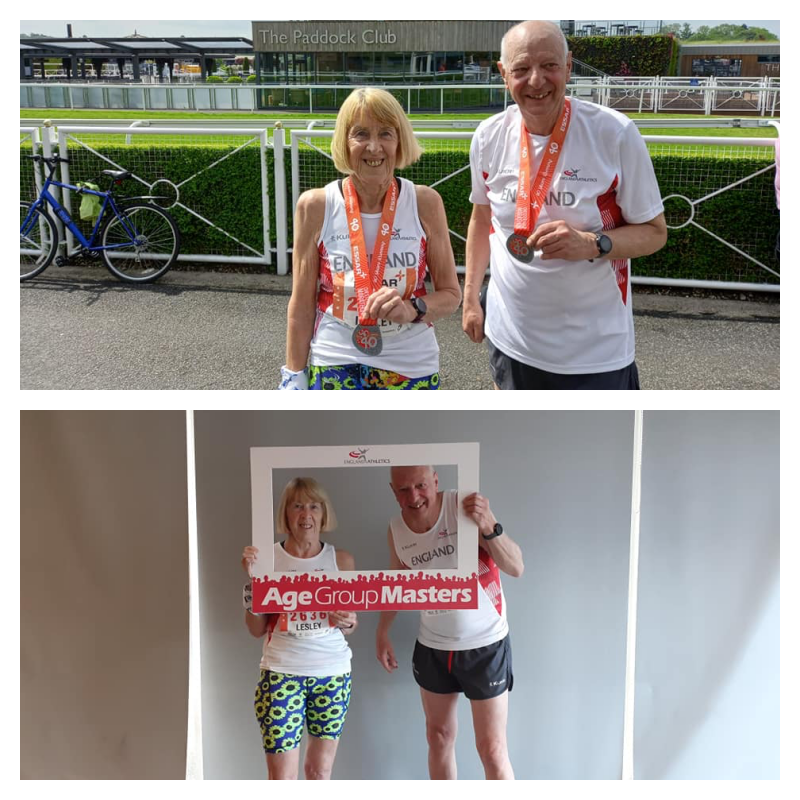 Park Runs
From Jo: Many congratulations to Simon Eadon in both his 250th Parkrun & on his 70th birthday.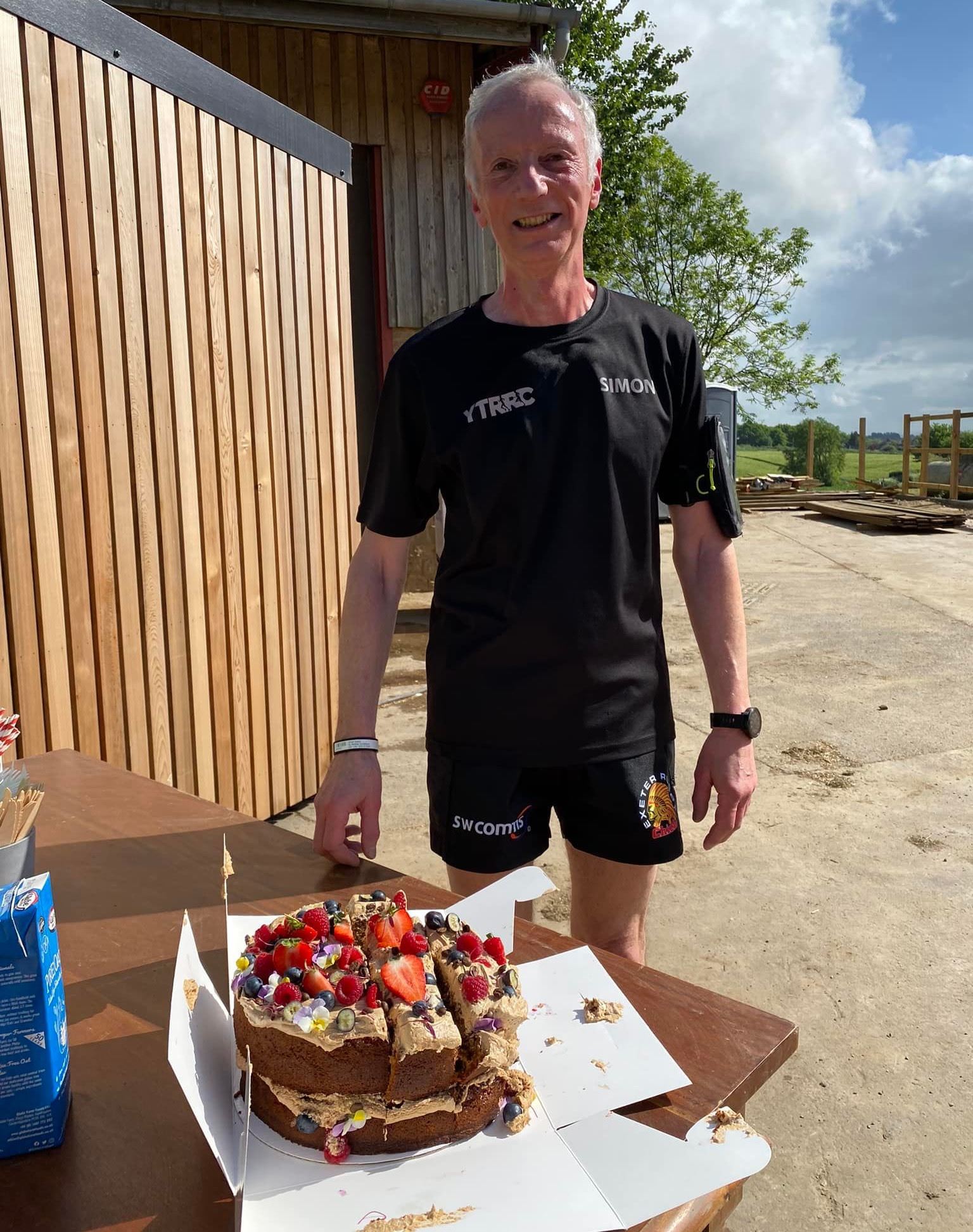 From Denis: Girls out and about at Shepton Mallet Park run. Rach and I came 1st in our age categories, Mel finished 2nd in hers!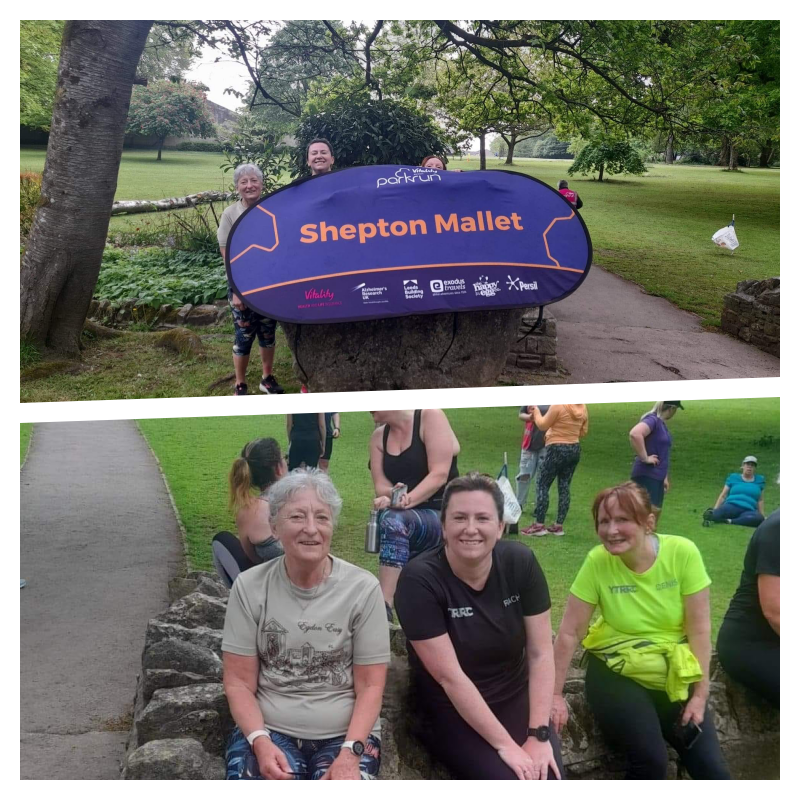 From Taryn: Most I think at frogMary but Claire Shucksmith and I were at poundbury and seeing the childrens play park now open and grass amphitheatre finished too oh and yes we did run round 3 and a bit times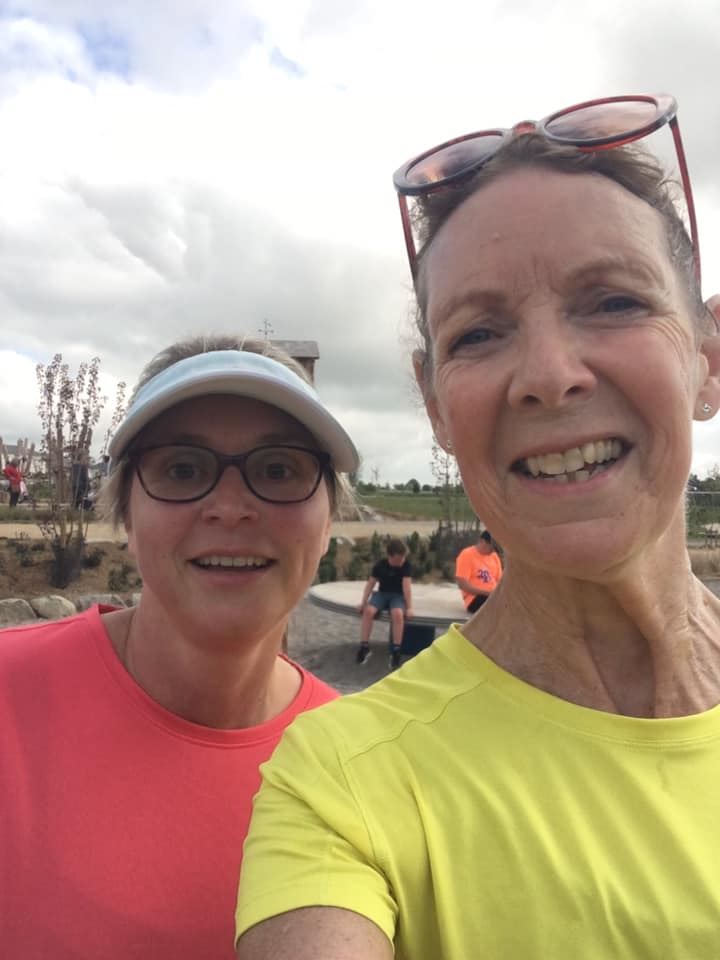 From Adam: Rouen Park Run this morning flat route along the Seine around an 'island' and back. Very friendly people, easy parking.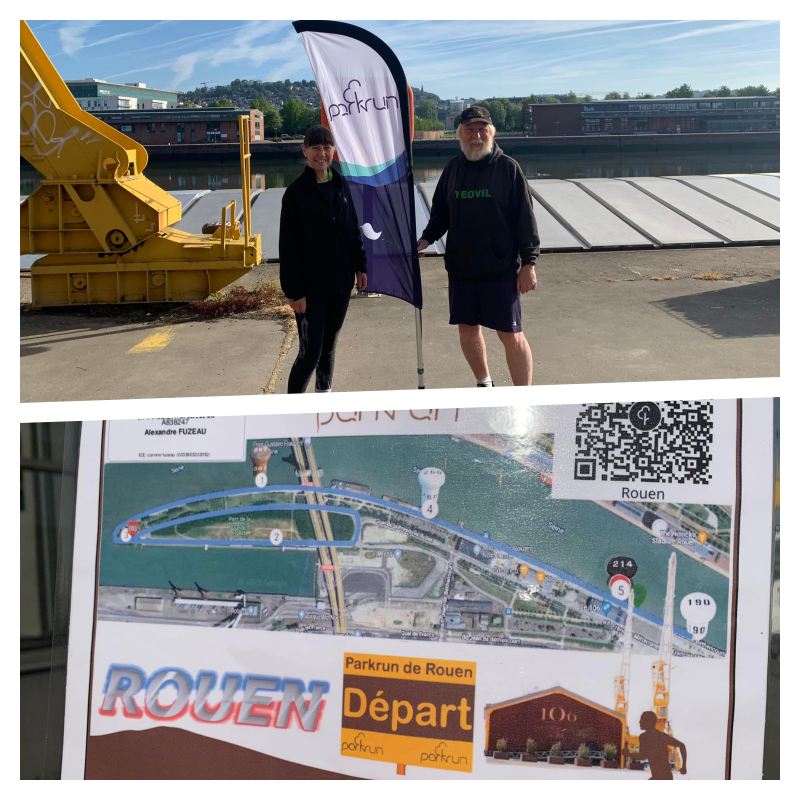 PUB RUN – BOWER HINTON (12TH May 2022)
From Mark: Tonight's Pub Run planned and led by Sue was attended by only three of us in the not so fast group (Sue, June, and myself). Ironic, as it came close to perfection in terms of the weather (bright, still, and not too warm), and the terrain which being mostly off road included open tracks, wooded paths, flat fields, and lush colourful vegetation not obstructing the way or view. This route has to be a standard for future runs. Going clockwise, we ran the western side of Bower Hinton, climbed Hallet's hill, and continued down the track past Shore's wood. We turned right and roughly followed Target lane (track) to Joyler's Mill. We climbed the hill with the hospital to our right and entered new housing of South Petherton. Crossing the main road in the village we continued off road to Barcroft lane, and ran down fields to the East Lambrook road. Crossing over we continued across more fields. It was strange to hear talking voices from an adjacent field with no one in sight. Spooky. We continued across more fields reaching Carey's Mill bridge and the Parrett works. Crossing over we continued across more fields and passed docile cows unusually coloured grey with pink patches. We passed two cart horses in a field before re-entering the village and running the roads back to the pub. I enjoyed the meal afterwards. Thanks everyone, Sue for a great route, and Phil for organising.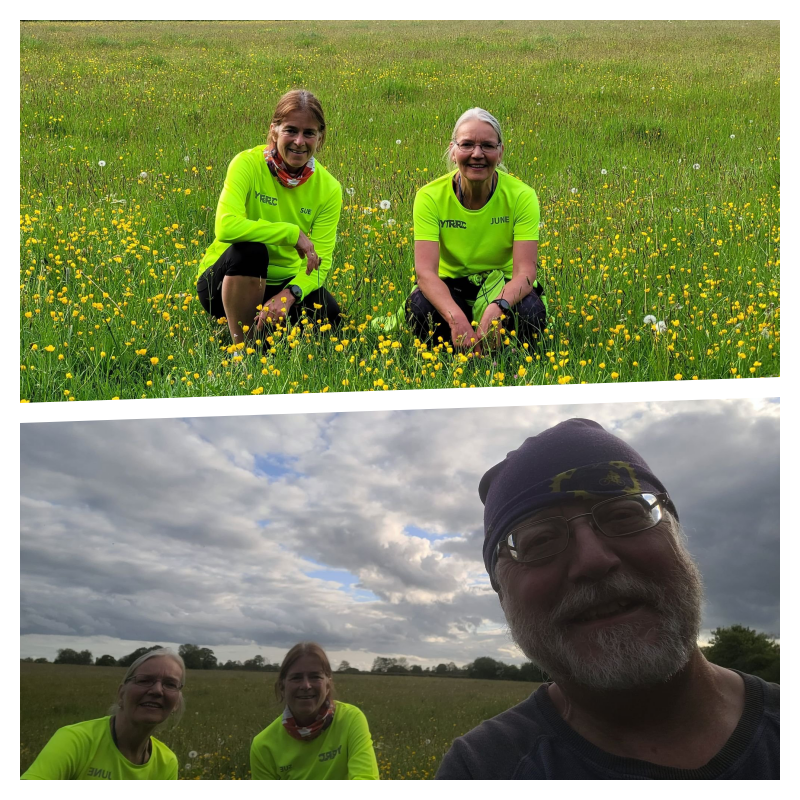 Released On 15th May 2022