A Day at the Races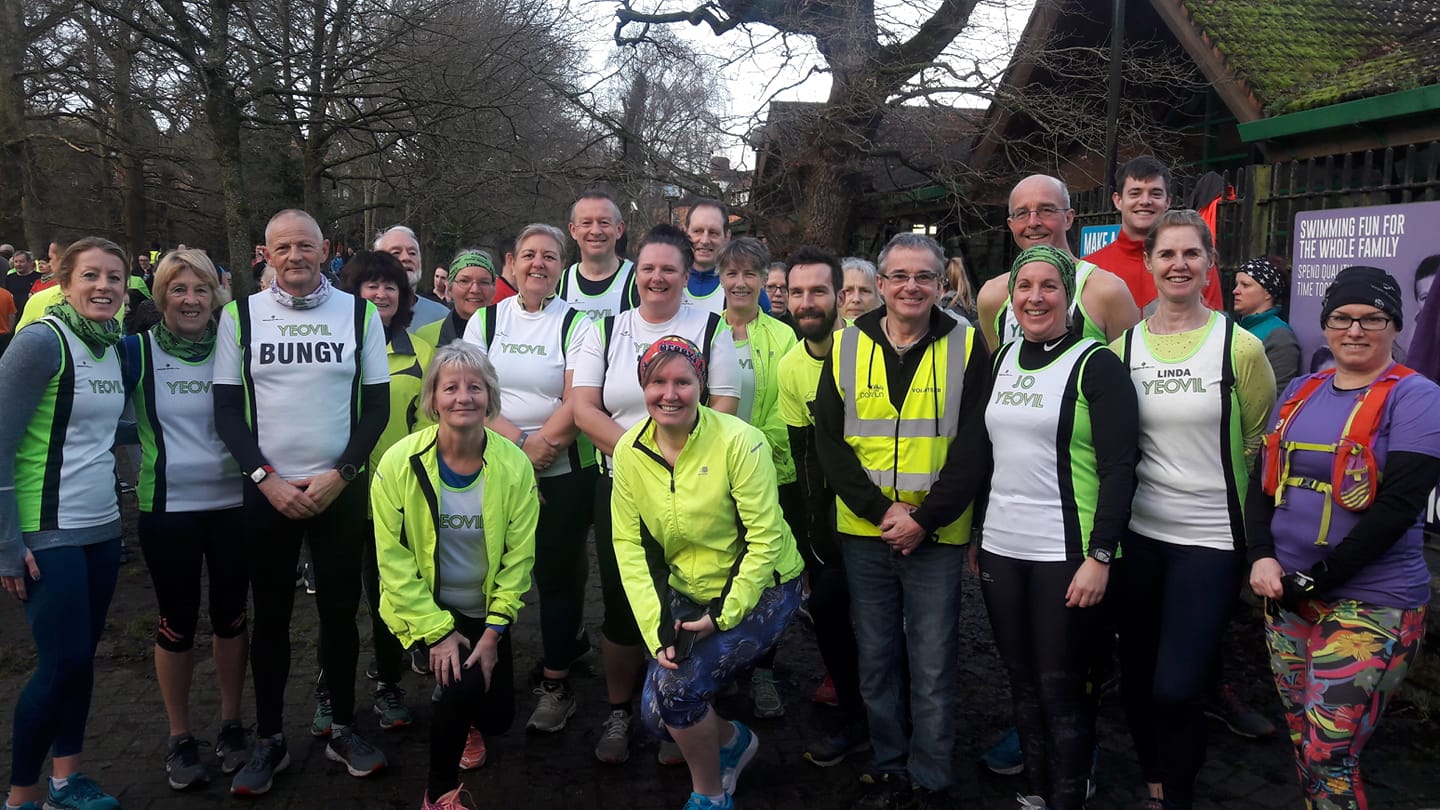 EXCLUSIVELY FOR CLUB MEMBERS!

Massage £15
(1/2 hour)
Thank you Holli Tilley absolutely brilliant massage today. Really should have had one sooner to be honest.
Body been in bits for a while
Message Holli for an appointment
Highly recommend ⭐️⭐️⭐️⭐️⭐️
Portland Coastal Half Marathon
From Els: Portland Coastal Half marathon. Not my finest hour but got through it with gritted teeth! That was a tough day in the office. Hosted by Bustinskins at Weymouth sailing club Shaun and I embarked on the early morning trip to Portland Bill. I've never been there before that sounds like a good training run said noone ever in their right minds! The course was a blend of ridiculously slippery muddy climbs and technical descents. We were lucky with the weather had it rained I fear we may not have both remained on two legs (Shaun fell with great enthusiasm today!) By mile four I was ready to cry or quit or both but somehow a few apricots saved me from complete despair. I'm ill you see and in hindsight should not have pushed on but we runners are a stubborn lot.
Any how before we knew it (😂) we had run around the Bill slapped the stone turned around and into the strong side winds coming from the sea. The sea spray hit us like a hail storm and for some reason the mud was slick as a greased pig! Eventually you reach the summit and the down hill which some decided to just sledge down on their bums! (Not us this time!) Down to the town and then the tedious run up the causeway to the end by Weymouth only to turn and run back down. 2 miles of pavement and then gravel. This broke me!!!! Shout out to JC running the marathon !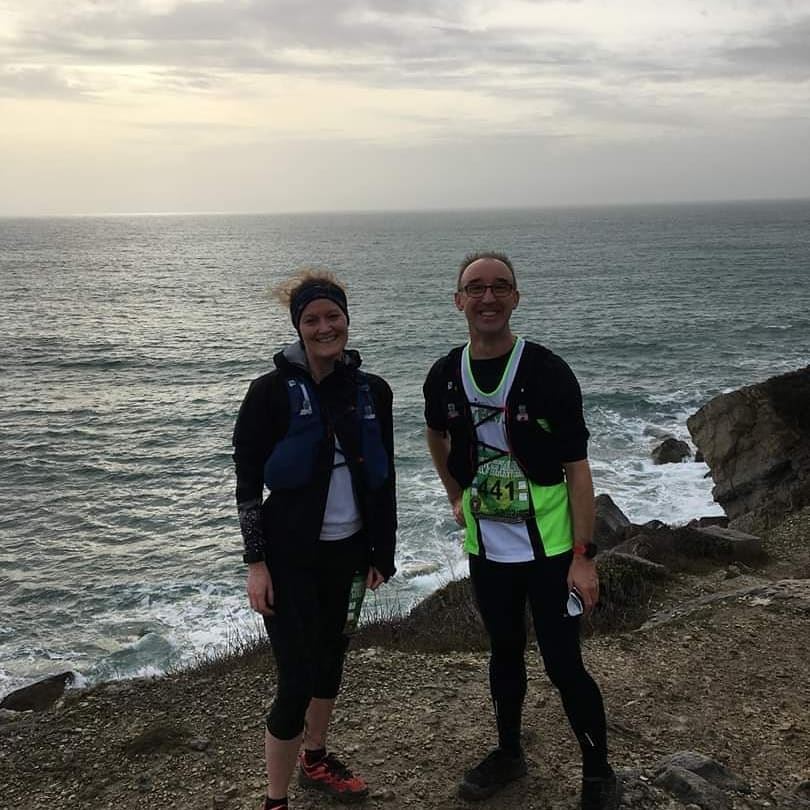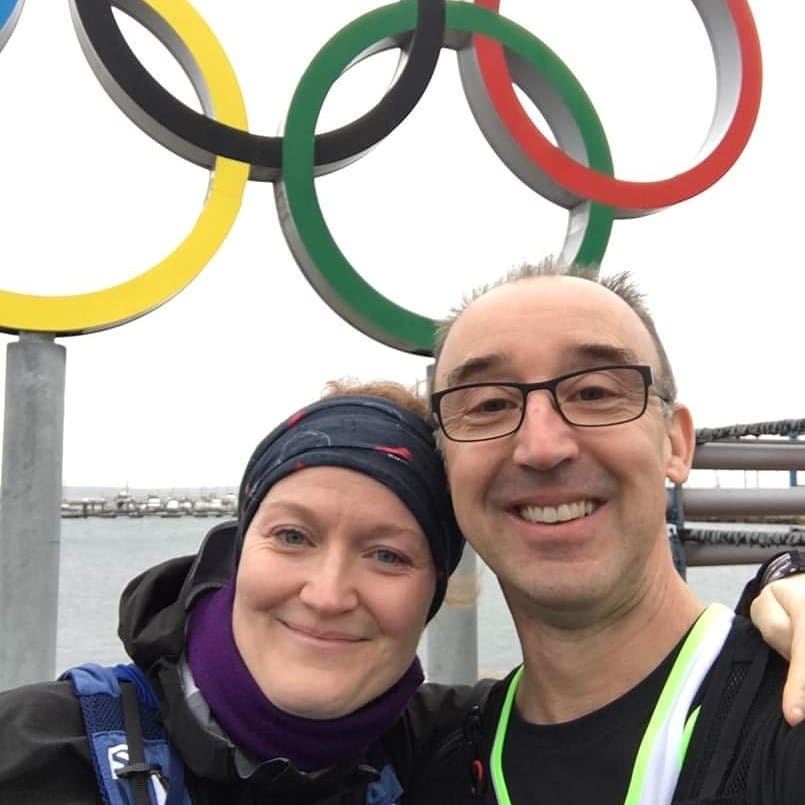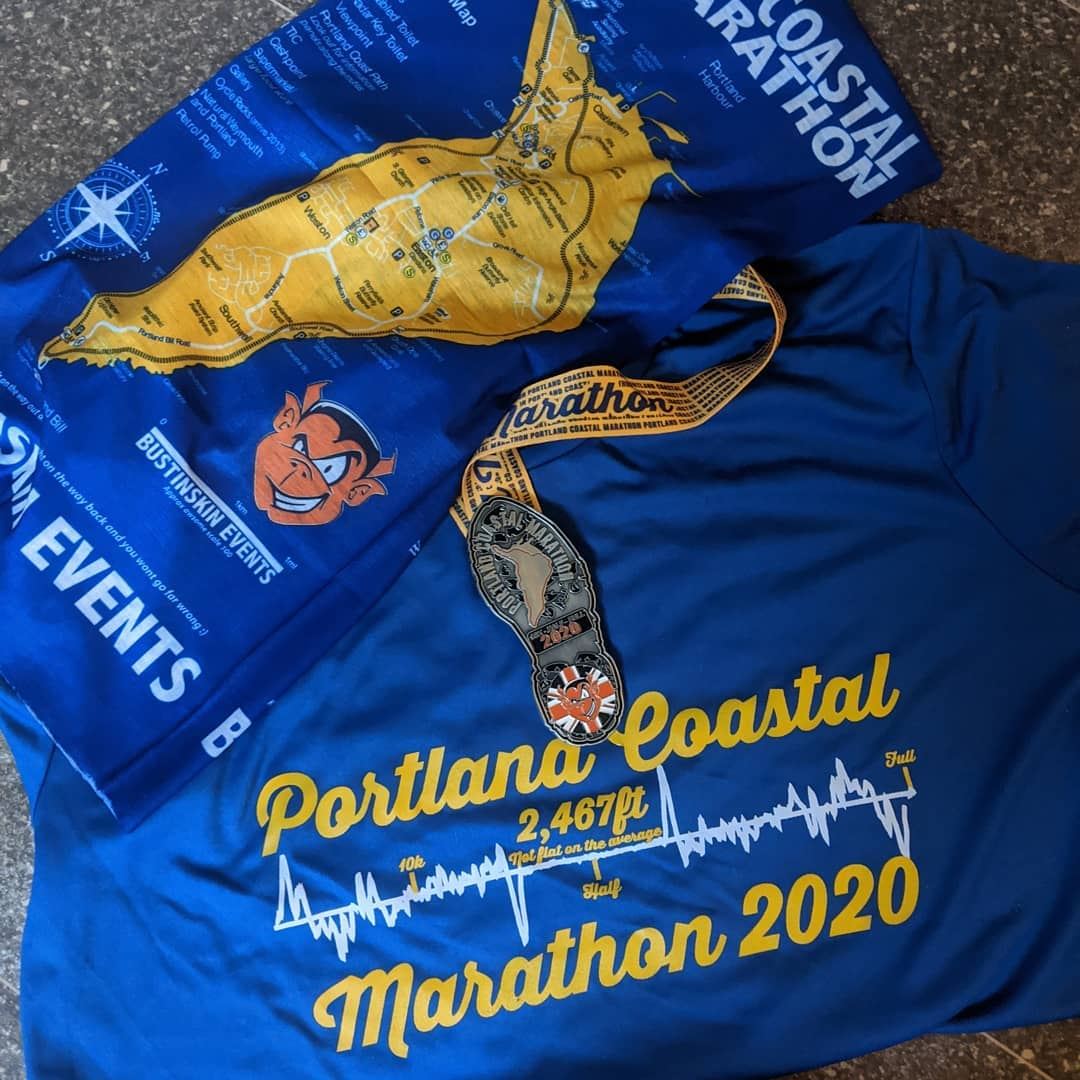 Yeovil Primary Schools Cross Country Race 4
From Adam: - This Wednesday 5th February, Yeovil Showground.
Any help greatly appreciated, any time between 2.00 and 5.00pm. 500+ children expected!!
Today saw three YTRRC runners take part in this hilly 10k, Trevor, Kat and I along with over 1000 more runners. It was great to see Lauren win first Lady, Lauren use to be in the Club until she moved to Bath.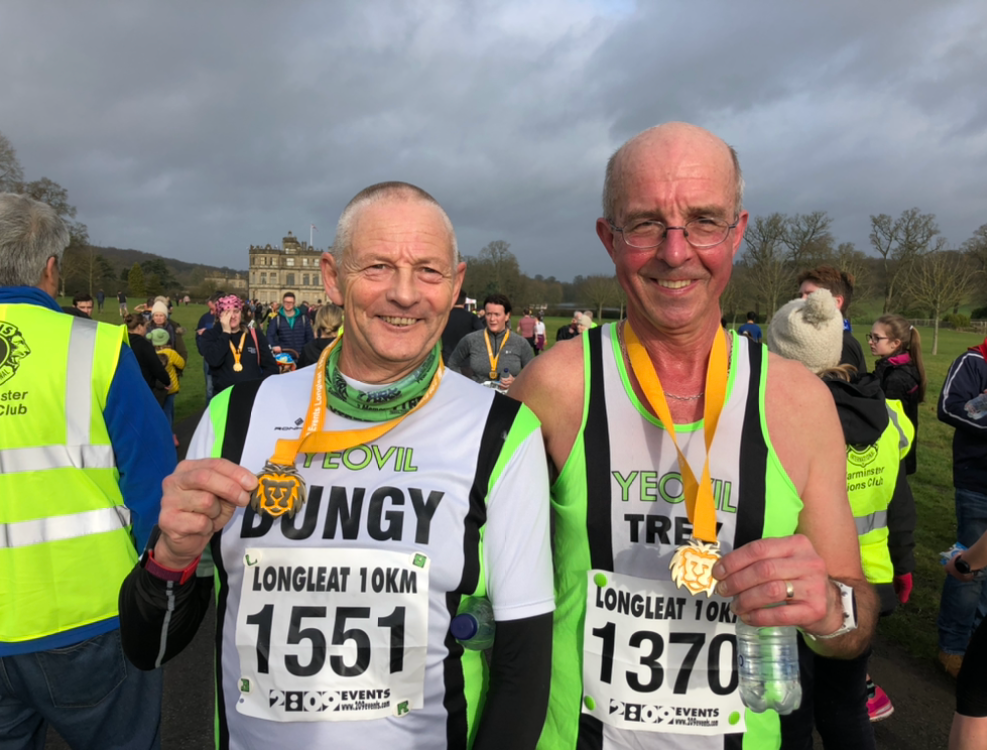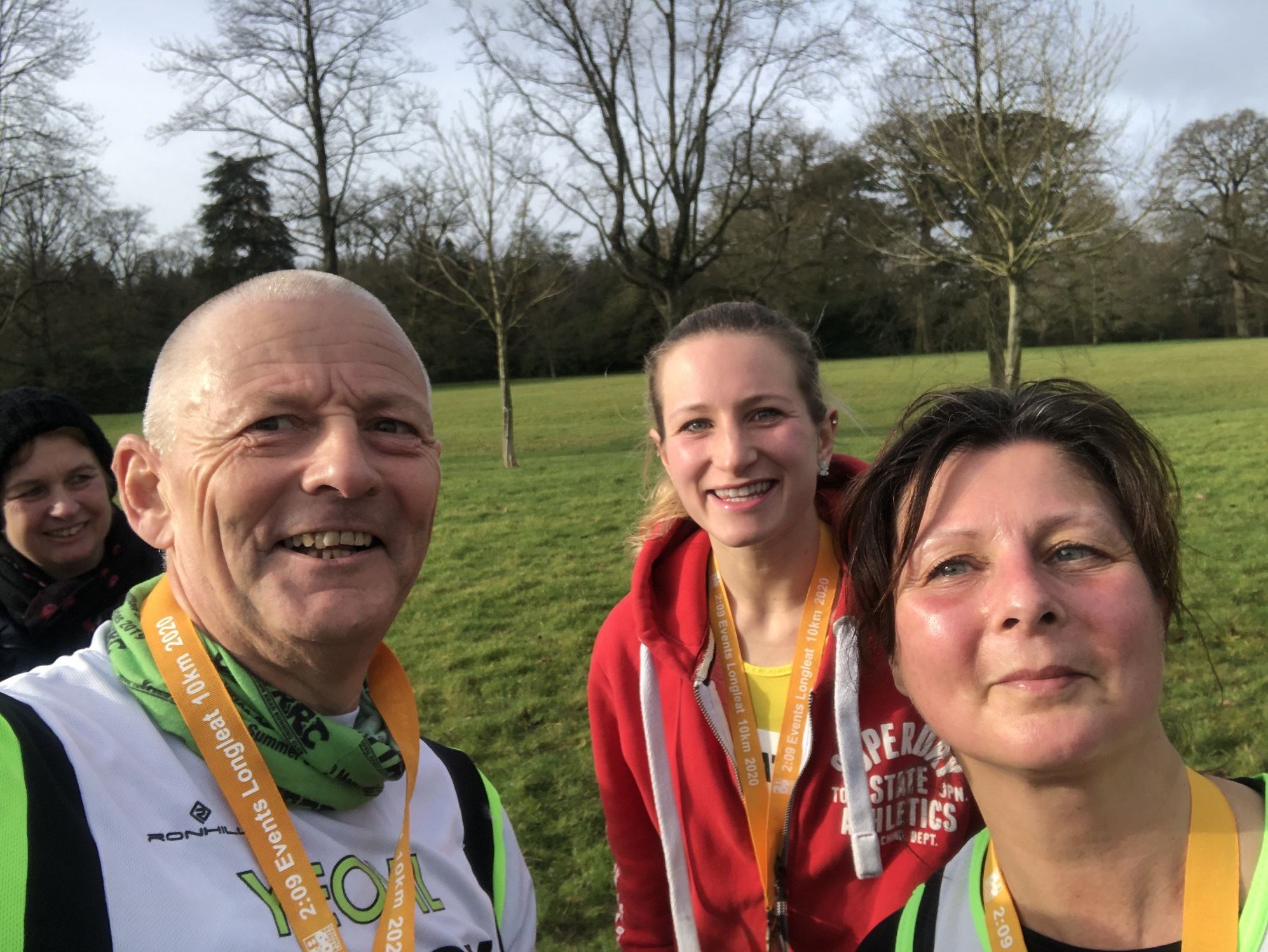 Chilly Challenge
From Jo: Chilly Challenge done. 250m swim 5K (ish) run. Not really the best choise of trainers for a muddy winter run but at least they stayed on my feet - just 😂🏊‍♀️🏃‍♀️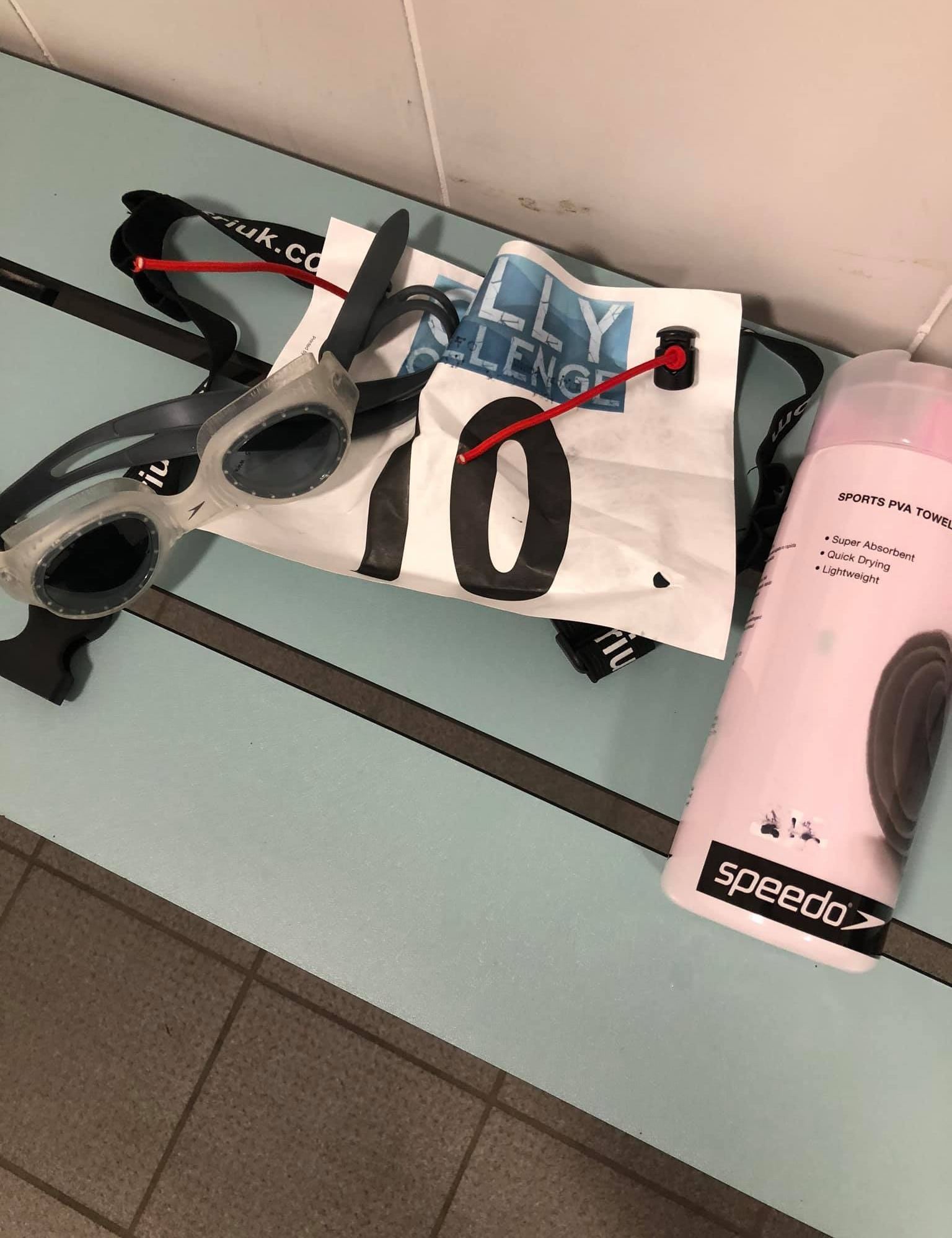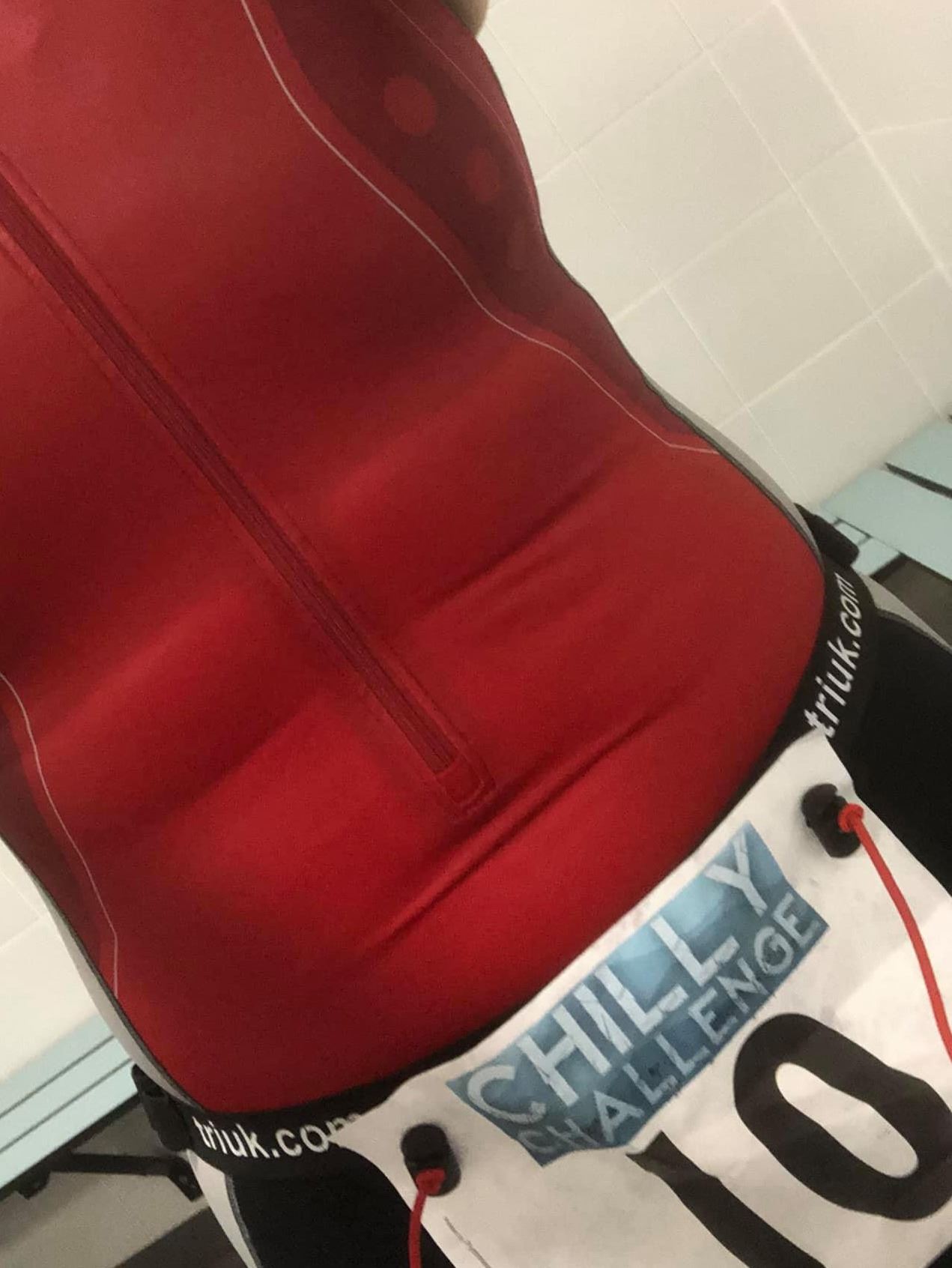 Blackmore Vale Half
A small contingent of YTRRC attended this Dorset event which has been running successfully for many years now, very well supported both locally and attended by some very good club runners and semi pros. Malcolm Maxted , Leeanne Baxandale , Jeff Watson, Steve Lye, Paul Card, Edward Budzynski Huw Davies, Samantha Lloyd Haiden Watts , so 11am start we were off, after a short run from recreational field we entered a down hill section of road for about 1 mile before heading up some undulating rolling hills ... these seem to get tougher as event went on ... great water stations and Marshalls the second part of course was slightly easier not so hilly ... but we encountered tough headwinds .. final mile was a mixture steep hill with some flat rolling lanes . and final ascent to finish line . Event was won by Adam Holland ( 1:14:?? I think) Paul Card used event to test his progress ( 1:27 ) Steve Lye was 1:31:30 .. All in all we had a great day out and can eat loads of cake ..no official results yet.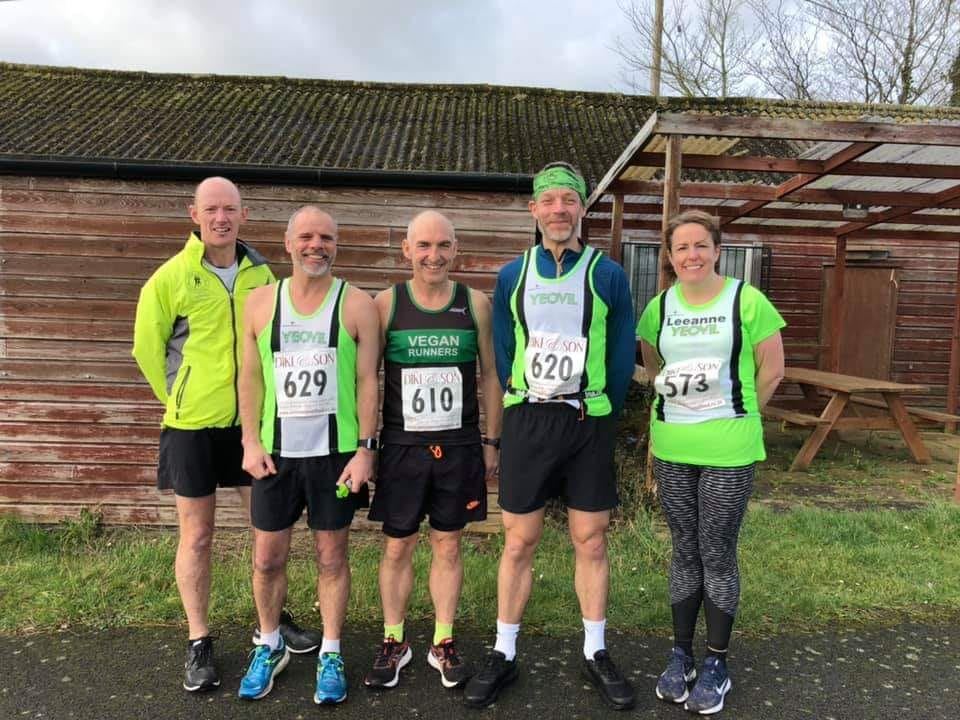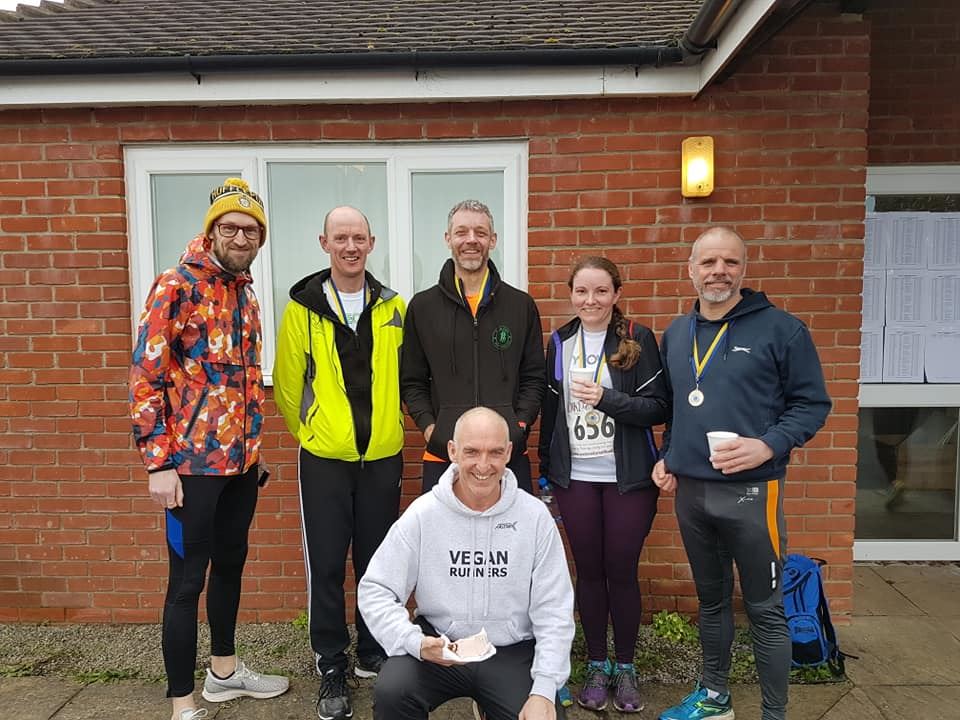 Marathon Training Sessions
From Graham: Well done to Samantha & Andy for completely their first 20 mile training run. Both ran much faster than expected! All great training towards their first marathons!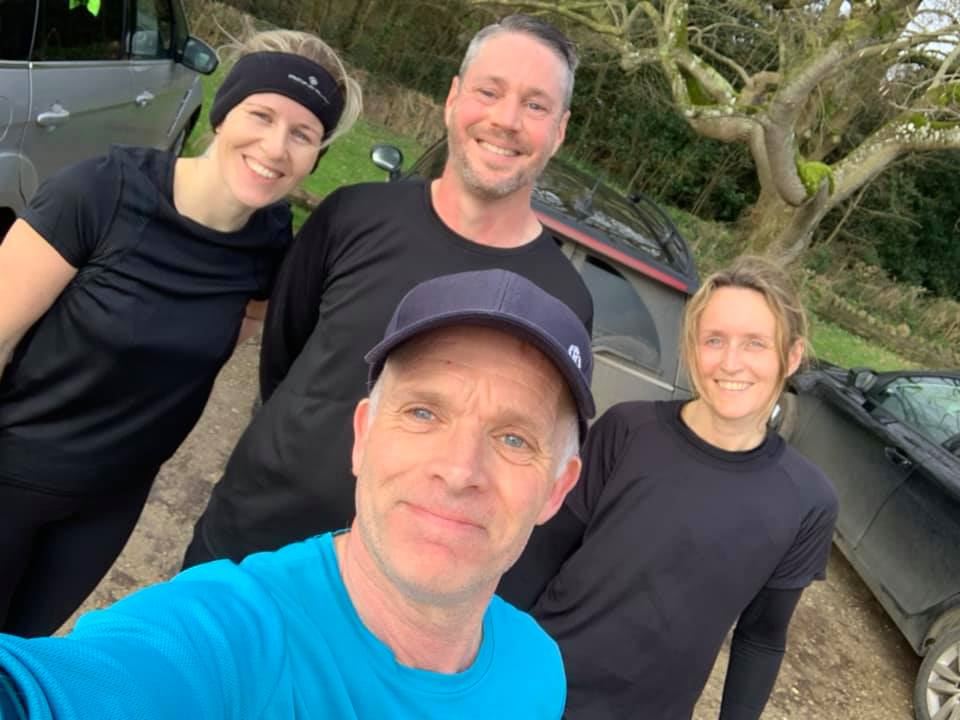 Meanwhile Tim was also taking a group.
From Lesley: An excellent 'Marathon/half marathon Training' session this morning from Goldenstones organised by Tim Hawkins. After a 20 minute warmup we set off running 1km at 20 seconds faster than marathon pace and 1km 20 seconds slower than marathon pace. This was repeated 7 times. It was a really good session and well supported by 17 members (I think) of YTRRC. I would thoroughly recommend it. Thank you Timothy Hawkins. Unfortunately, we didn't get a photo.
The Bohemian Marathon
From Anita: 4am !! 3 alarms !! 3 hour drive !! We're either completely mad or ... ok just bonkers.
The Bohemian Marathon by Saturn Running at Lee Valley Waterside complex. Good route around the different lakes and pools, lots of wild fowl and wildlife to see on the way around. Obviously the usual amazing company of Lynne and Tara, also saw Mark as he whizzed by several times. Well organised, friendly and great aid station. Medal lived up to the race name (and it spins!). Took over 30 minutes off last weeks time so happy bunny.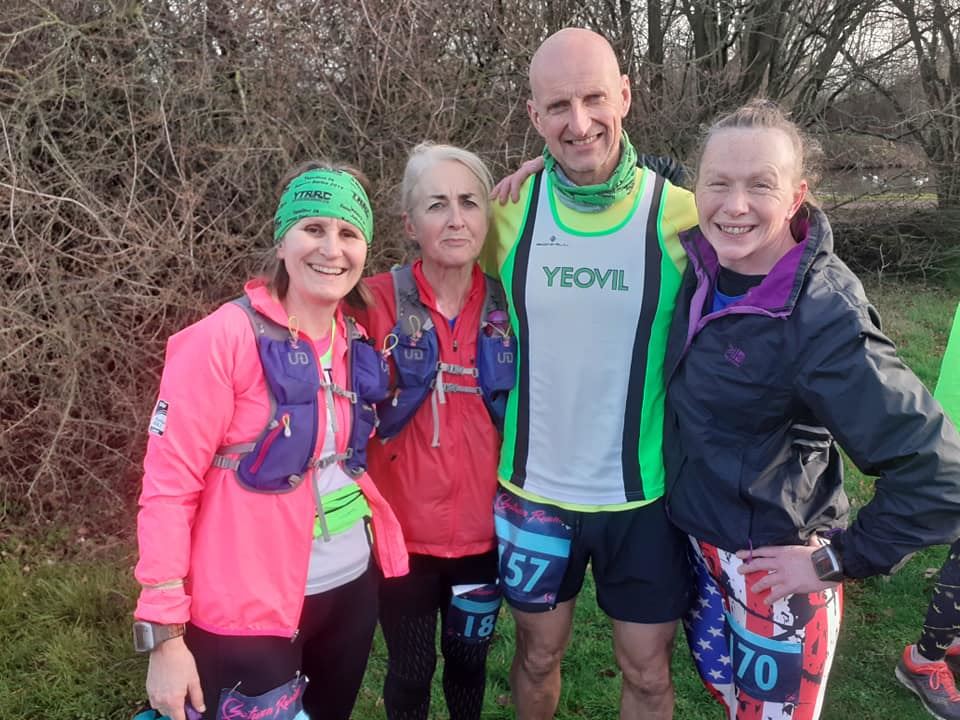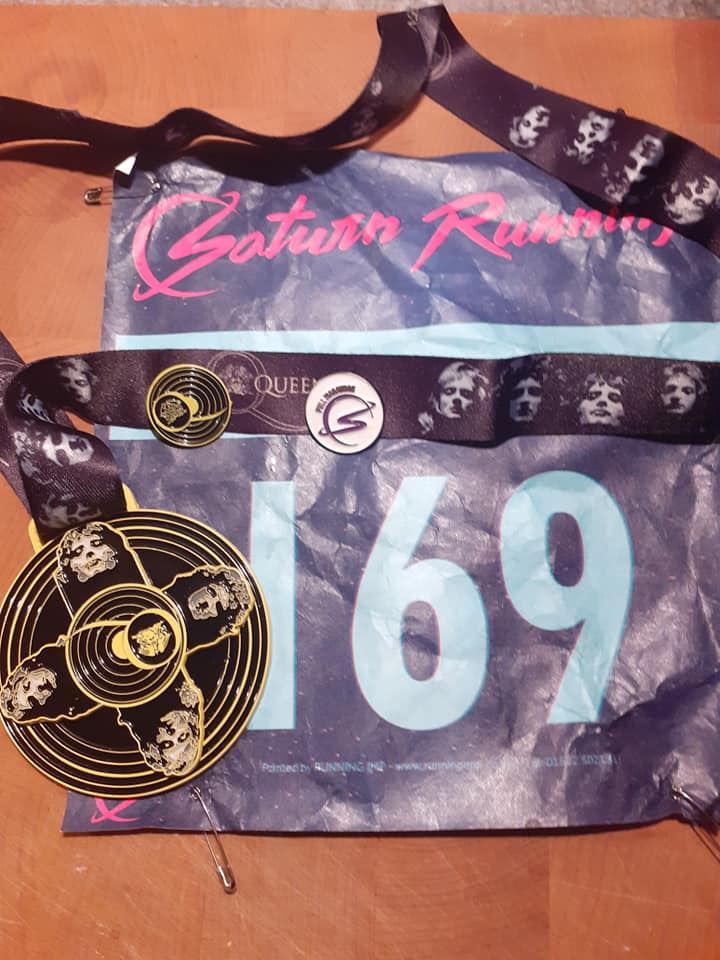 10k Club
From Graham: First 10k club of the year! Well done everyone!! —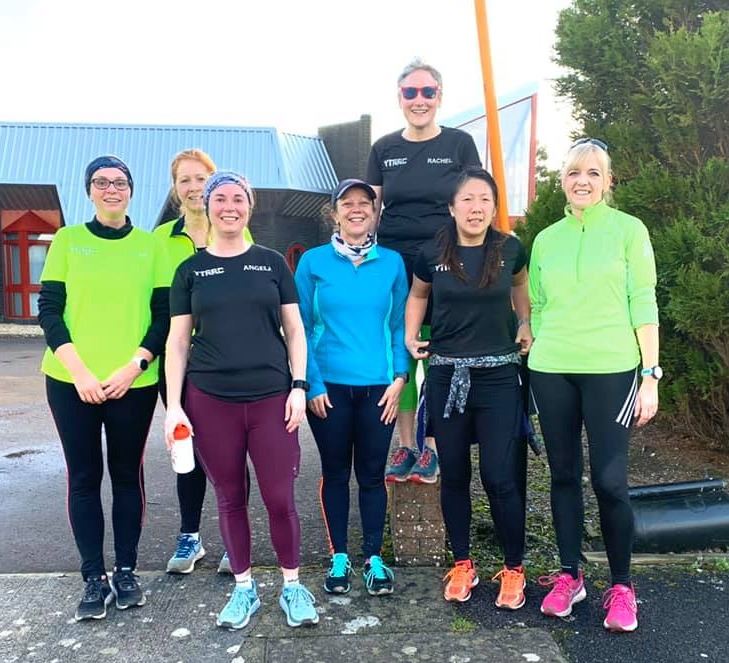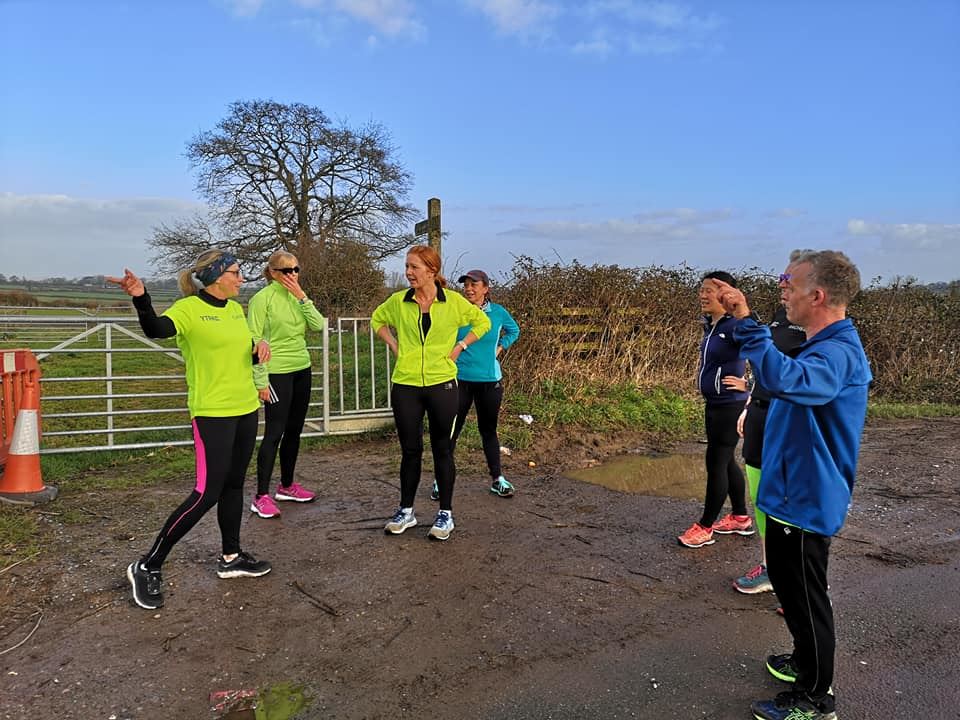 Park Runs
A good turn out at Goldenstones this week.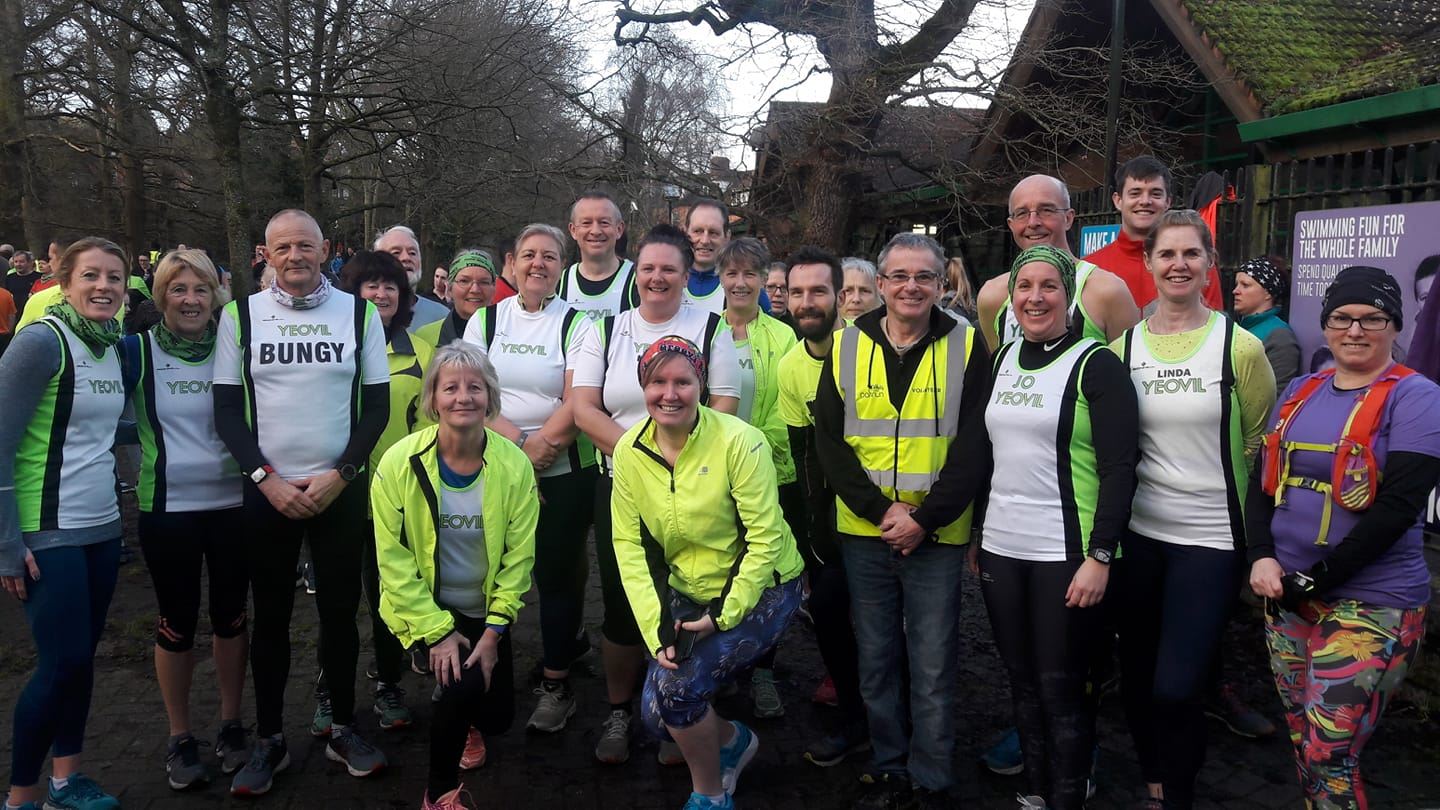 Farnborough Half Marathon
From Malcomb: Last Sunday I ran the Farnborough Half Marathon in a chip time of 1:49:55. I was 798th in a field of 1929 and 4th in the male vet 70 category.
The course was reasonably flat with no significant hills and the weather was good with no wind or rain and not too hot! The organisation was okay but Farnborough is a strange place largely roundabouts and car parks but it is a bit of a challenge to find your way from one to the other! Overall I would recommend this race but travel up the night before or arrive early on the day as car parks are very busy and a fifteen minute walk to the start.
I met up with some Lytchett Manor Striders who asked me to let the club know that the number of runners for the Lytchett 10 has been increased to 700 from 500 but there appears to be no increased parking facilities! They asked us to car share where possible and I would advise members to arrive really early as parking was not easy for this event in previous years.
Marks Runs
PUB RUN – SANDFORD ORCAS (30TH January 2020)
It was a fairly low turnout tonight with just 8. Three of us, me, Kirsty, and J.C. leading, ran a really nice 6.31 mile route. We climbed up Shillers lane, and continued the climb through Holway. Even in the dark the views at the top were superb. We crossed over two main roads and ran down into Poyntington. Once in the village we headed towards the church tower, which could just be made out in the dark. The next leg was a run along a winding country lane with hills on both sides silhouetted against a glowing sky. To the left was a flooded ditch. Although close to Sherborne, it felt like being on a remote Scottish Island or something similar. We reached Oborne, turned right, and climbed. We crossed the Bristol road again, and continued towards the Golf Club. We descended down Ambrose Hill then turned right. A further descent took us down into Sandford Orcas. You could smell wood burning smoke as we headed back towards the Pub. It was a toad night, as Kirsty spotted two toads at different locations on the road along the way. I moved both toads to safer locations away from the road. The low and high points were at 177 ft and 559 ft, so there was a fair bit of climb. Thanks all, Phil for organising, and J.C. for planning/leading. Also, the pub food was excellent tonight.
Released On 2nd Feb 2020