A Day at Morton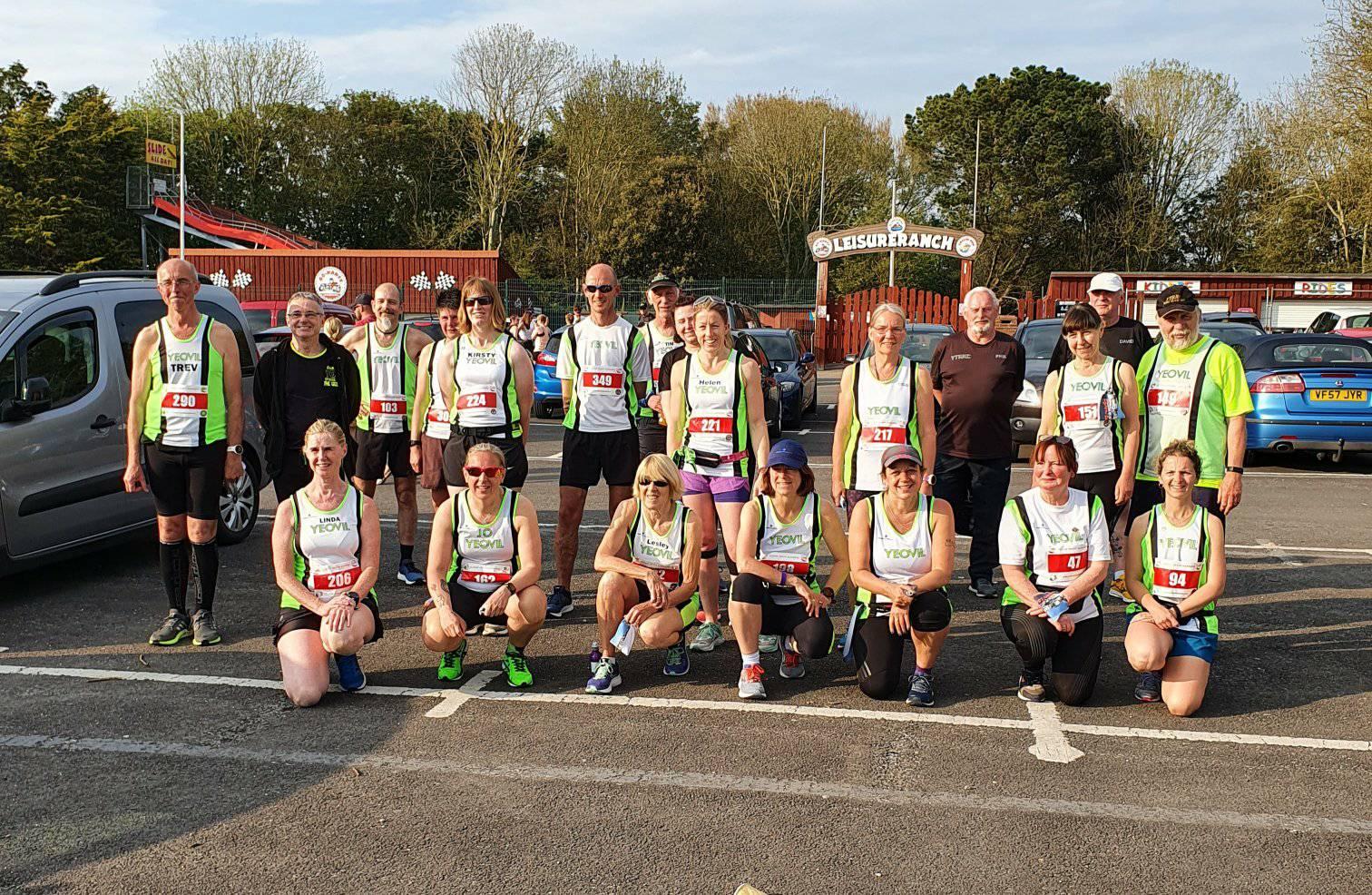 South West Traverse Race
From Dave: Today I finished the inaugural Mudcrew South West traverse race. Probably one of the most scenic, and brutal, places to run in the UK. Miles 32 to 39 was probably the hardest terrain I've ever experienced in a race. Still, arriving at Lands End with 45 miles on the clock made it all worthwhile. I didn't take any pictures because, well it was a race, but the scenery was truly stunning.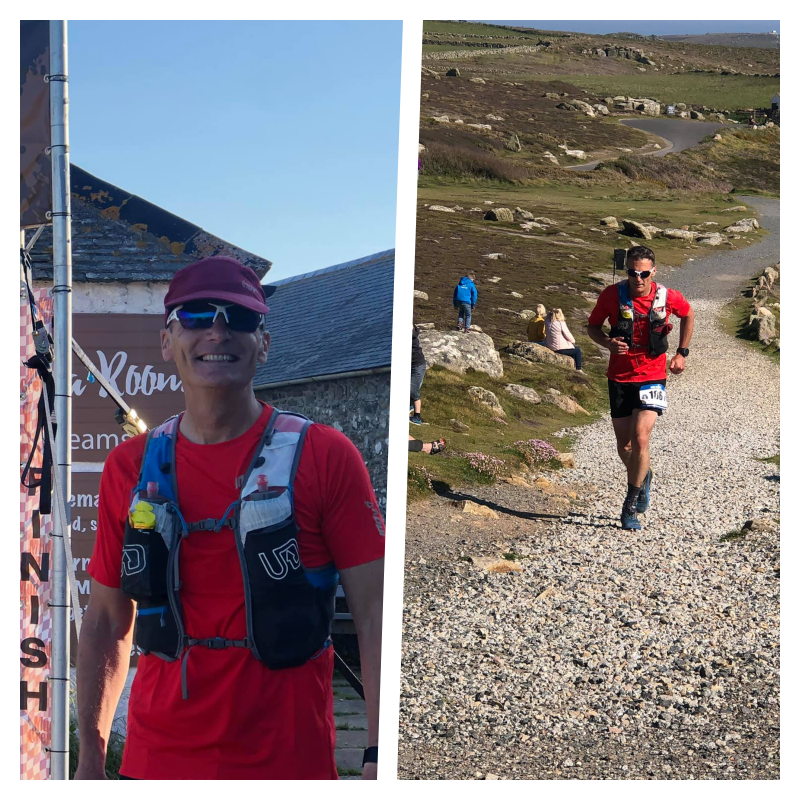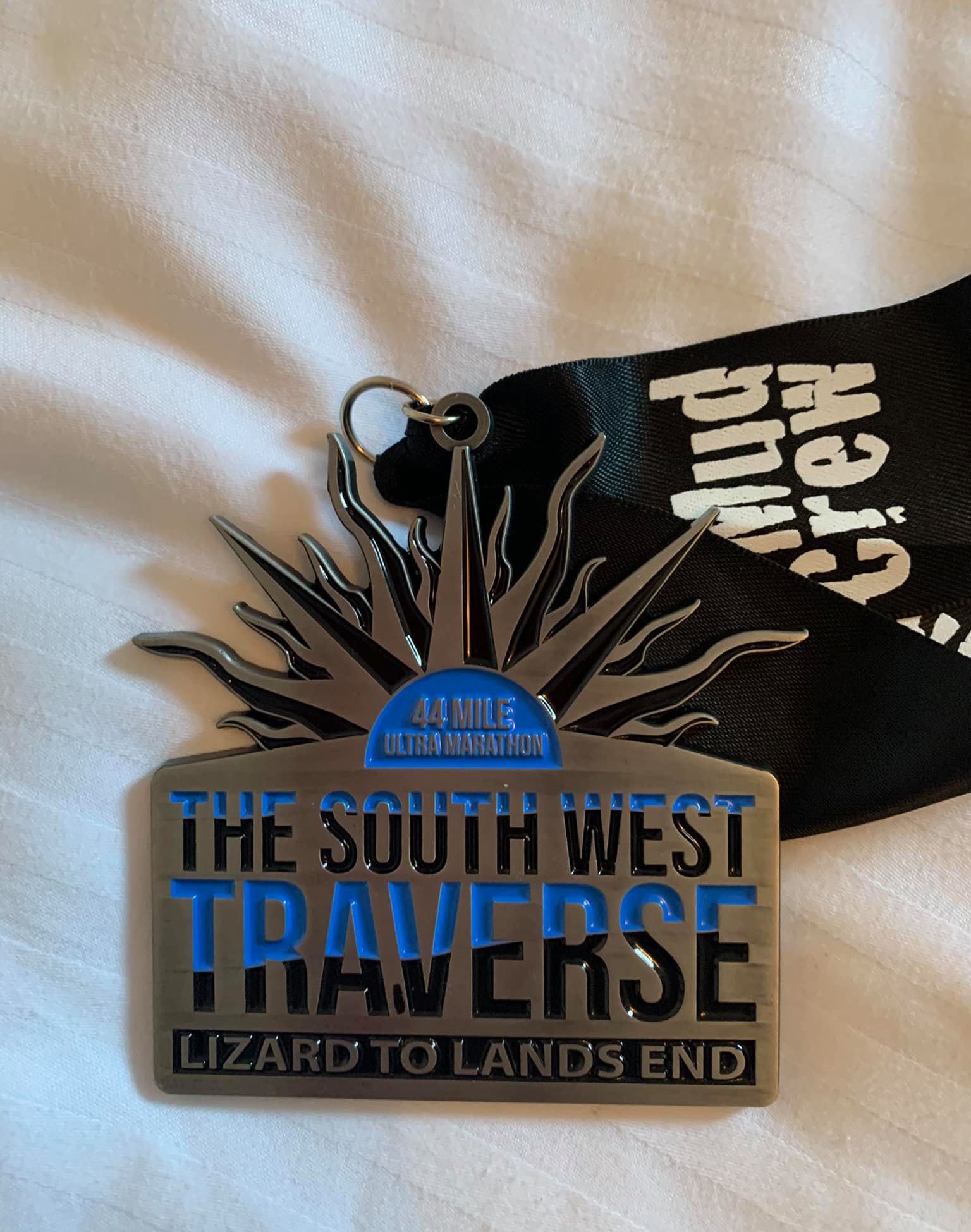 This weekend saw the Moreton Races with a 10 miler and Marathon on Saturday and Sunday a Frolic and sod knows what they did today.
From Alan: WSR Moreton 10 miler. Ran the first 3 miles with Julie Burton (thank you for putting up with me ). I got under my target time but I had set myself an easy time for my first race back. When I finished I did get a little emotional, as I enjoyed it so much and just didn't want it to stop. We had a nice burger and ice cream. Should have seen the size of the ice creams. Thank god I only have two weeks to wait for my next race.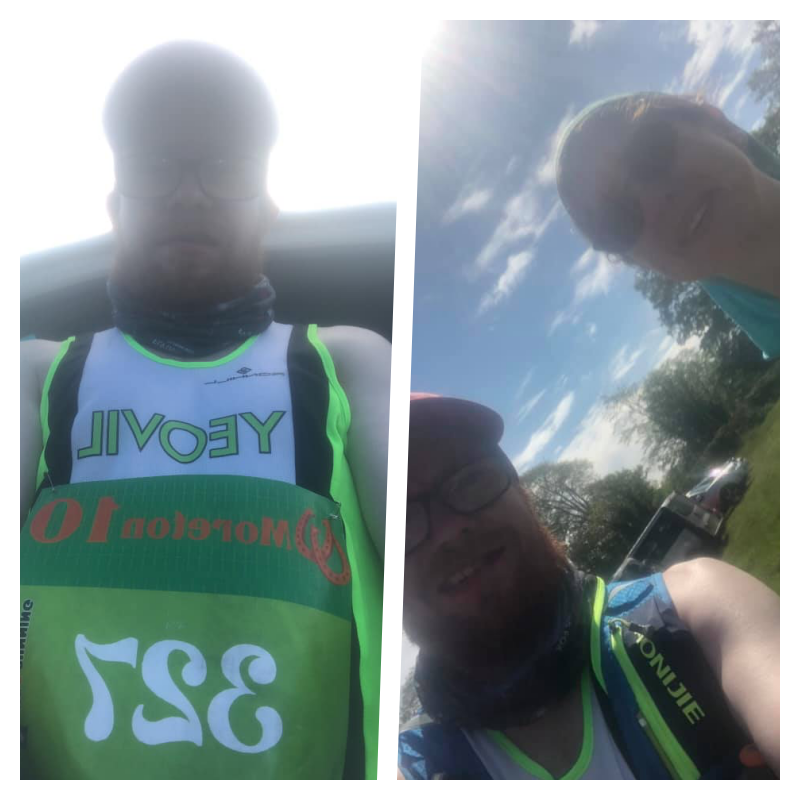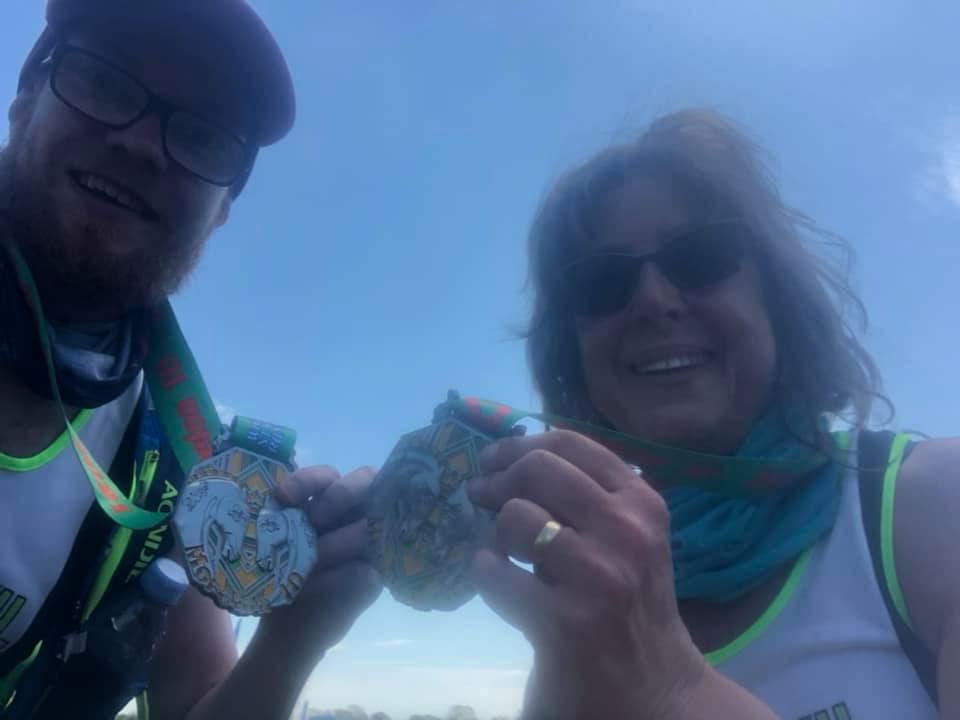 From Me: Moreton Marathon done today with Kev Brettle and John Curtis very technical course, wet and muddy, the Sun was out as well. Hard work and was very dehydrated, still #217 in the bag, rest now till Saturday and then Dartmoor Discovery a nice road 32 miler.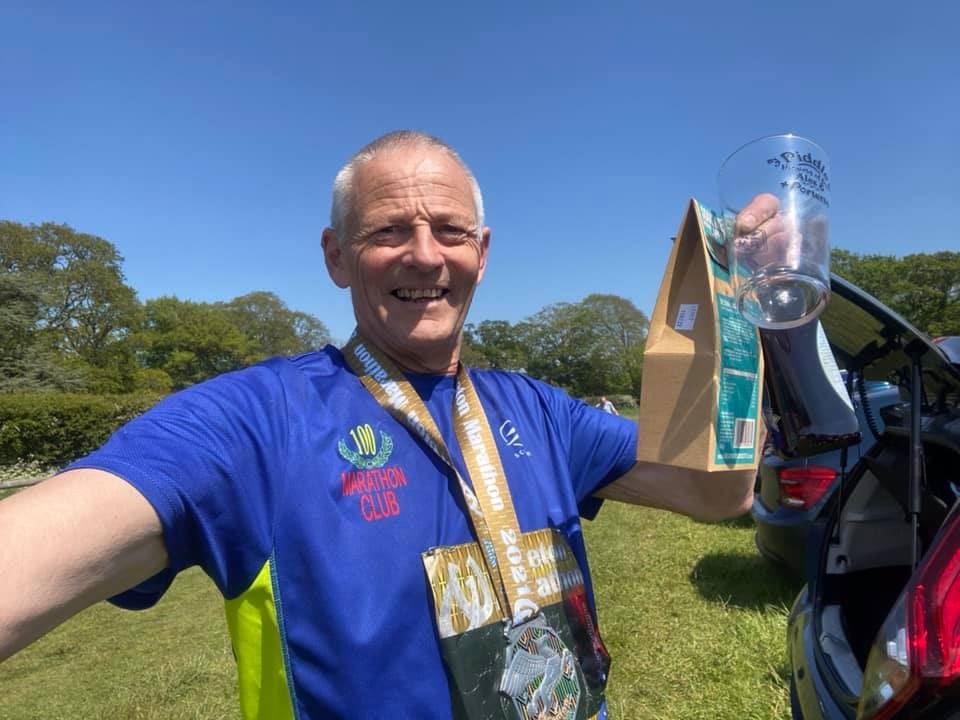 Bratton Hilly
From Judith: Today I went to the Bratton Hilly - the clue is in the name! It was a terrific scenic race in the sunshine and I thoroughly enjoyed it. Last Sunday I completed the Dilton Dash, a hard little multi-terrain 10k. These were my first two events since last Autumn so I'm still finding my race legs. I thoroughly enjoyed both races, and the healthy postrace refuelling with lager and crisps! Met many old friends en route, hurrah for the return of proper racing.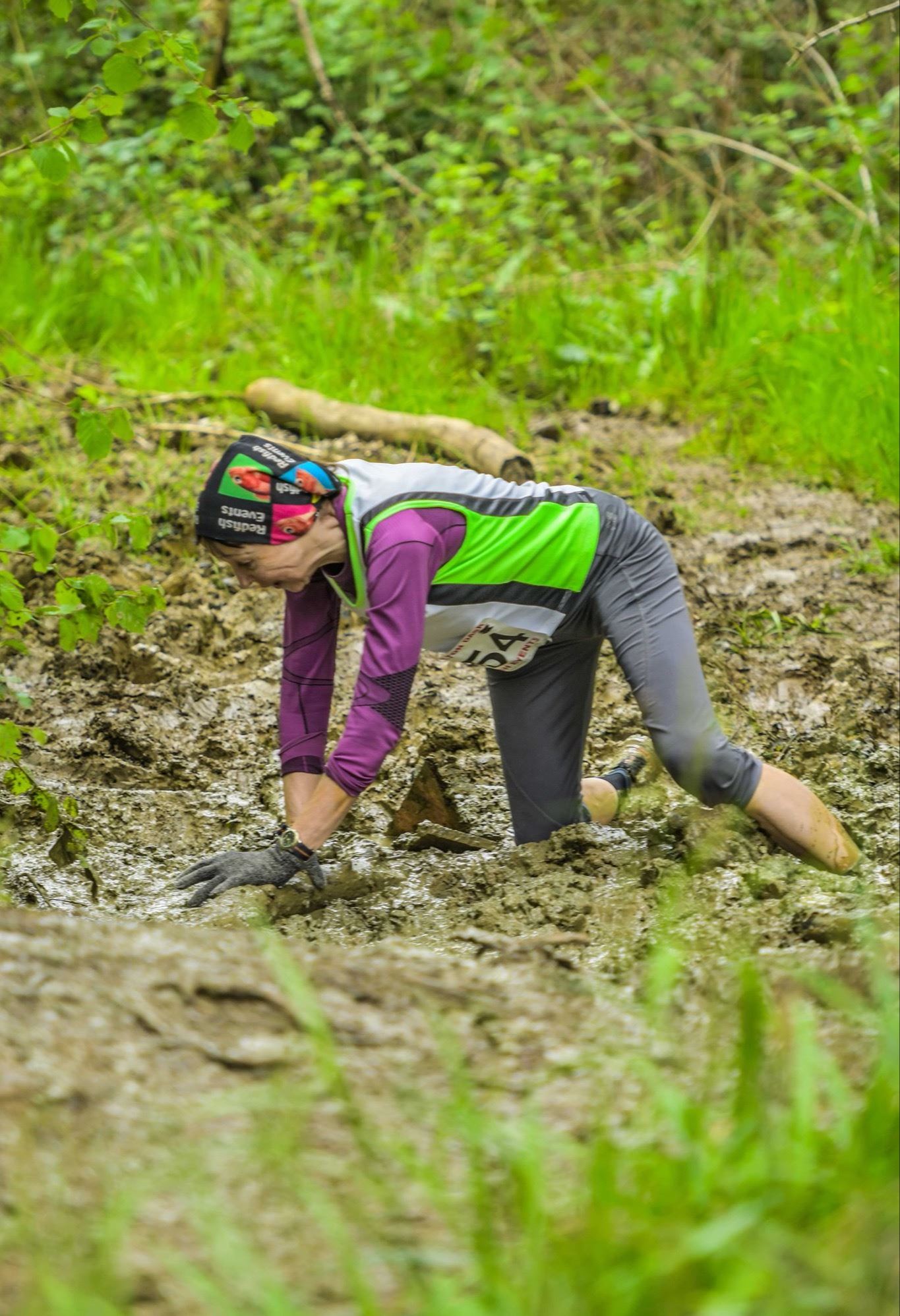 From Kev: Egdon Easy 10k a long standing Saturday evening event hosted by Egdon Heath Harriers and what a well supported event by Clubs and spectators.
whilst not the first event since Series Lockdowns it felt like a turning point and was a great atmosphere.
Yeovil Town RRC had fantastic club presence of about 20 runners , we had Huw and Paul both under 40 mins Paul with Course PB Huw about 1 minute ahead . Matt Driver romped home in about 47 mins , too many fantastic performances to mention , but Lesley Nesbitt first in AG ( 53 mins) Rachael Jones got a 10k PB Tim Willis only managed 1 lap due to ongoing injury, Helen was running well and the whole evening was brilliant and into old harbour area for Fish & Chips , well done everyone , apologies to not mention you all.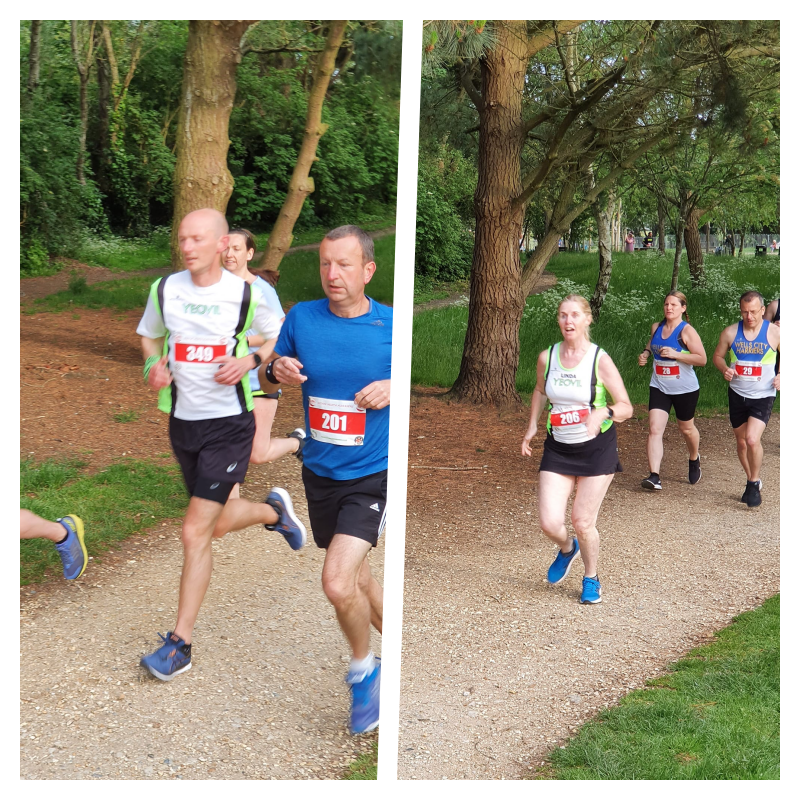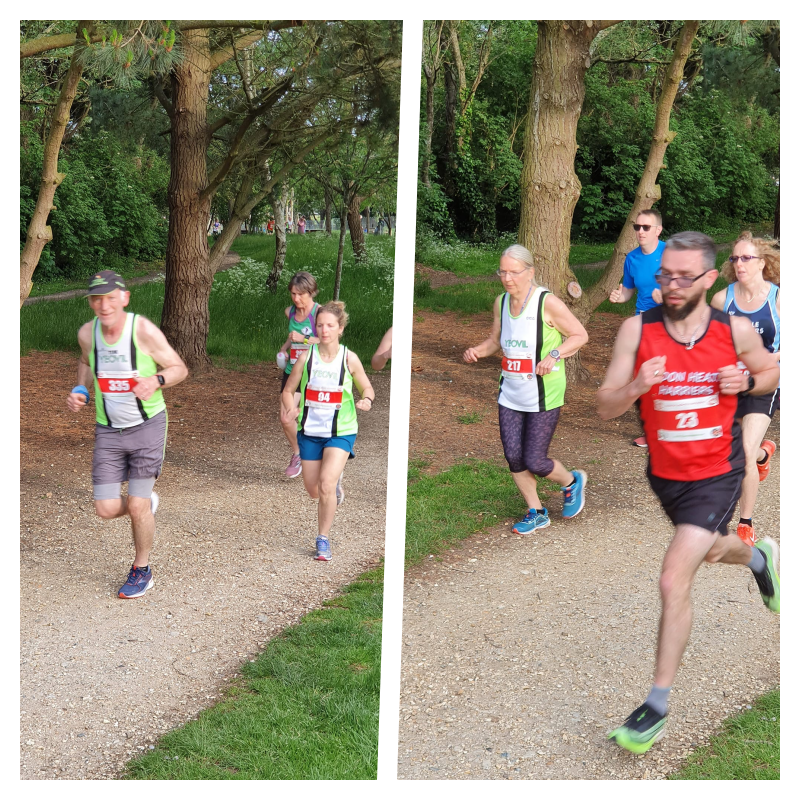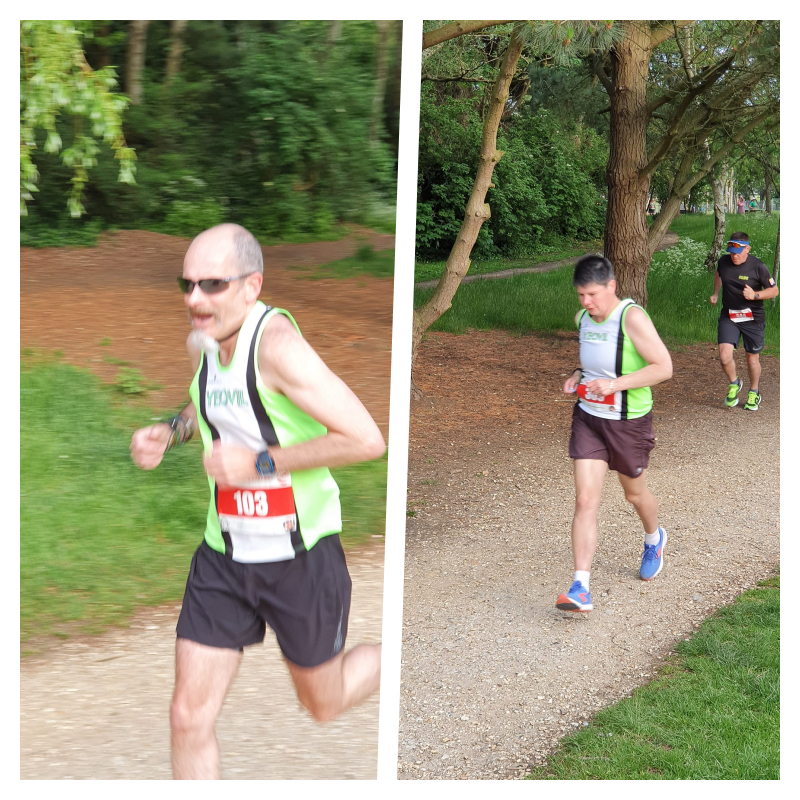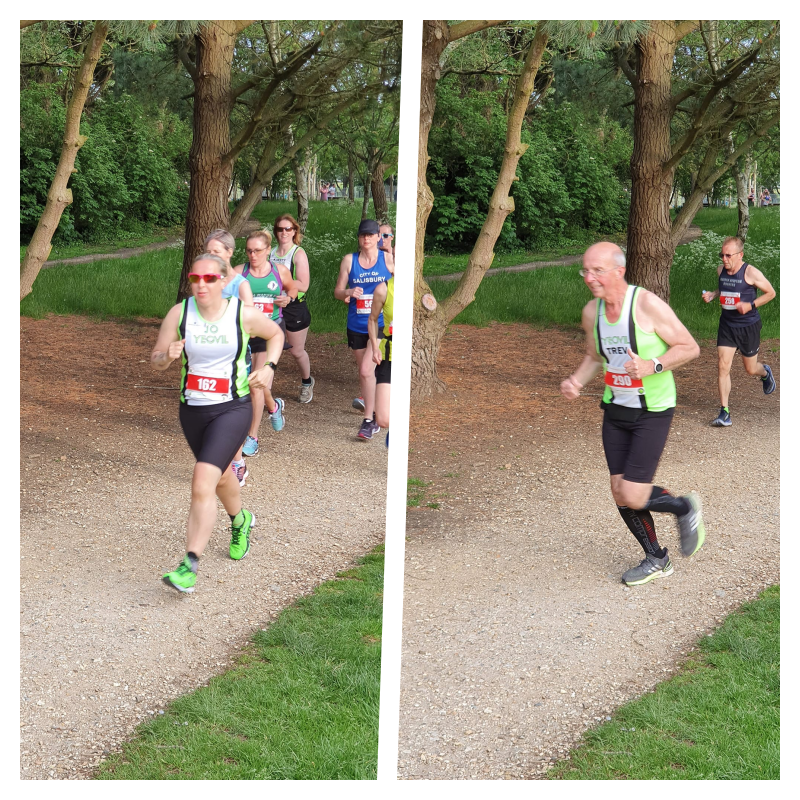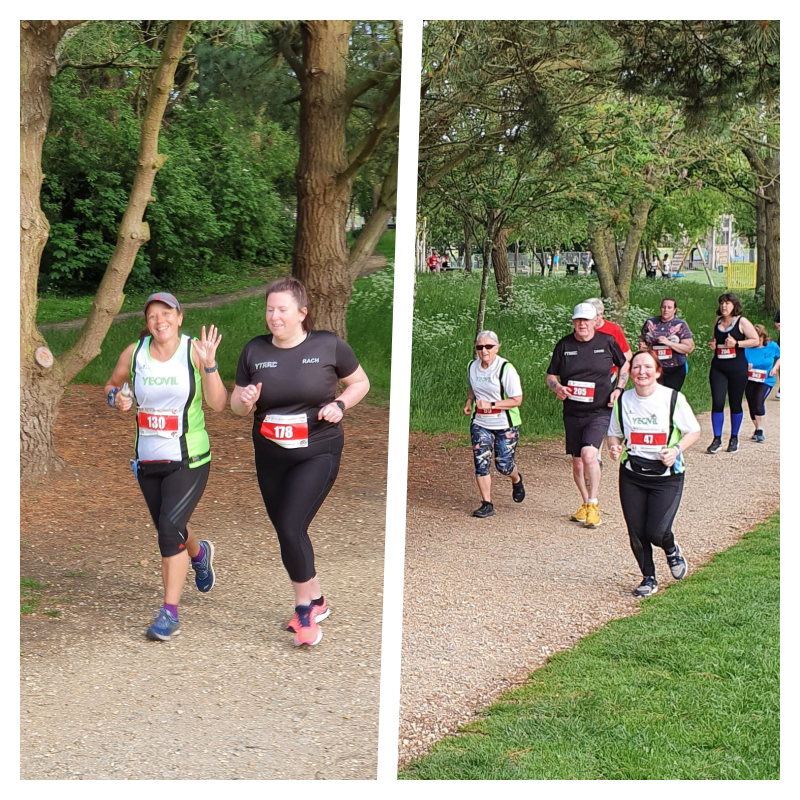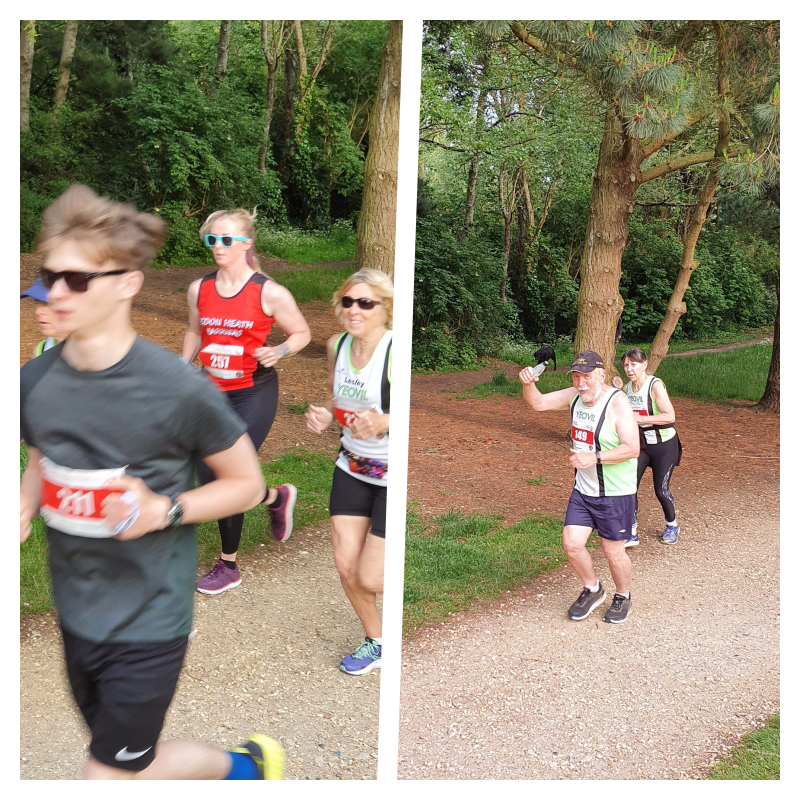 Virtual Running
SWCP Midweek Update
From Donna:
Paul Thomas 573.85 56.15
Mac Copping 562.27 67.73
Sharon Hardy 534.89 95.11
Sandra Levett 531.15 108.85
Kate Gowers 517.63 112.37
Marie Lockwood 509.06 120.94
Linda Membury 496.08 133.92
Sue Mallinson 492.88 137.12
Adam Hawkins 453.35 176.65
Anita Garrett 448.66 181.34
Richard Clayton 444.37 185.63
Louise Ward 443.42 186.58
Casper Harvey 426.59 203.41
Donna Reeves 396.96 233.04
Rachael Gosney 394.83 235.17
Mel Cox 383.50 246.50
Claire Shucksmith 382.16 247.84
Martin Alderman 374.82 255.18
Nat Robins 344.98 285.02
Nichola Chesterton 344.33 285.67
Matt Driver 336.50 293.50
Natasha Turner 333.62 296.38
Kat Hurford 289.23 340.77
Shaun Powell 280.37 349.63
Sara Driver 201.35 428.60
Angela Claire Lauren Jessica and Tristram I don't think you've updated Apologies if you have
From Matt: Wake up, run for your life with me. In another perfect life, in another perfect light...we run. So with that in mind, the gradual easing of lockdown, and the better weather, what else would you do but increase your mileage on the South West Coast Path! Tristram Clark is still stuck on miles, but Lauren Jessica has improved to 195.35 to be at Holywell Bay and the surf academy - sounds like fun! Sara Driver is still at Perranporth on 201, but I know she definitely has some miles to log, as I'm sure has Angela Claire who is still showing at Carbis Bay on 226.
Shaun Powell improves to 283.48 and is now at the popular Loe Bar, where everyone seems to have paused...perhaps they think its a bar bar. Kat Hurford has completed her 50K in 50 and with her workmates have donated over £100 to Prostate cancer UK, so I'm sure she deserves a rest, but probably has her trainers on as I post this! Kat is on 289.23 miles and at Mullion Cove. Natasha Turner is on 344.53 at Treveasy and me, myself and I are all lad out sunbathing on the shingle at Vault Beach. I'll be going around the headland next on on past Mevagissy to Pentewan, and then the wooded headland of Trenarren. After that its a clifftop path into Porthpean with its two beaches, the second of which is Duporth Beach where we find Nichola Chestertonon 363.99 miles.
Next, the SWCP traverses the cliffs between a few towns or villages like Charlestown with its tiny quay, or Carlyon with its long stretch of beach.The path skirts the golf course and then needs to avoid the rather unsightly China Clay depot and minerals harbour at Par. Par has a large tidal beach and dunes, so take your pick of the routes.
Trundling on, our SWCP goes through the hamlet of Polkerris and another tiny quay and then its more clifftops to Menabilly Barton (what???). Both Nat Robins on 369.78 and Mel Cox on 369.94 are enjoying the view of the local manor house of Menabilly which belongs to the Rashleigh Family and Daphne du Maurier lived there making the location the base for her book "Rebecca".
Around the rocky Gribbin Head and on to Fowey (pronounced Foy). Now there's a couple of ferries, so we will forgive you the long detour via Lostwithiel and cross the River Fowey by boat.
Oh, my mate Henry built St. Catherine's Castle here in the 1530's hoping to protect the natural harbour, but acted a little late! In 1457, during the Hundred Years War, Dame Elizabeth Treffey rallied men at her home, Place House, in Fowey, and drove of the French who had landed and were ransacking the town! Meanwhile, Martin Alderman has crossed and is at Polruan and is 374.82 miles into our route. Claire Shucksmith is a little further on having covered 398.93 miles, and then we're into those over 400.
Rachael Gosney - 400.85
Donna Reeves - 408.18
Casper Harvey - 426.59
Louise Ward - 456.67
Richard Clayton - 463.18
Anita Garrett - 474.32
Adam Hawkins - 485.8
Sue Mallinson - 499.11
Then the 500's
Linda Membury - 503.38
Marie Lockwood - 517.76
Sandra Levett - 527.35
Sharon Hardy - 550.8
Kate Gowers - 552.28
Mark Copping - 562.27
Paul Thomas - 582.82
And no-one into the 600's unless they've already finished like Andrew Holloway, Bungy Williams, June Moule, Lesley Nesbitt, Nick Cox, and Tim Willis.
Here's a pic of St. Catherine's Castle...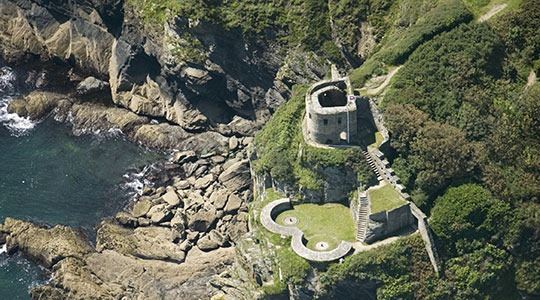 Released On 28th May 2021