A Busy Two Weeks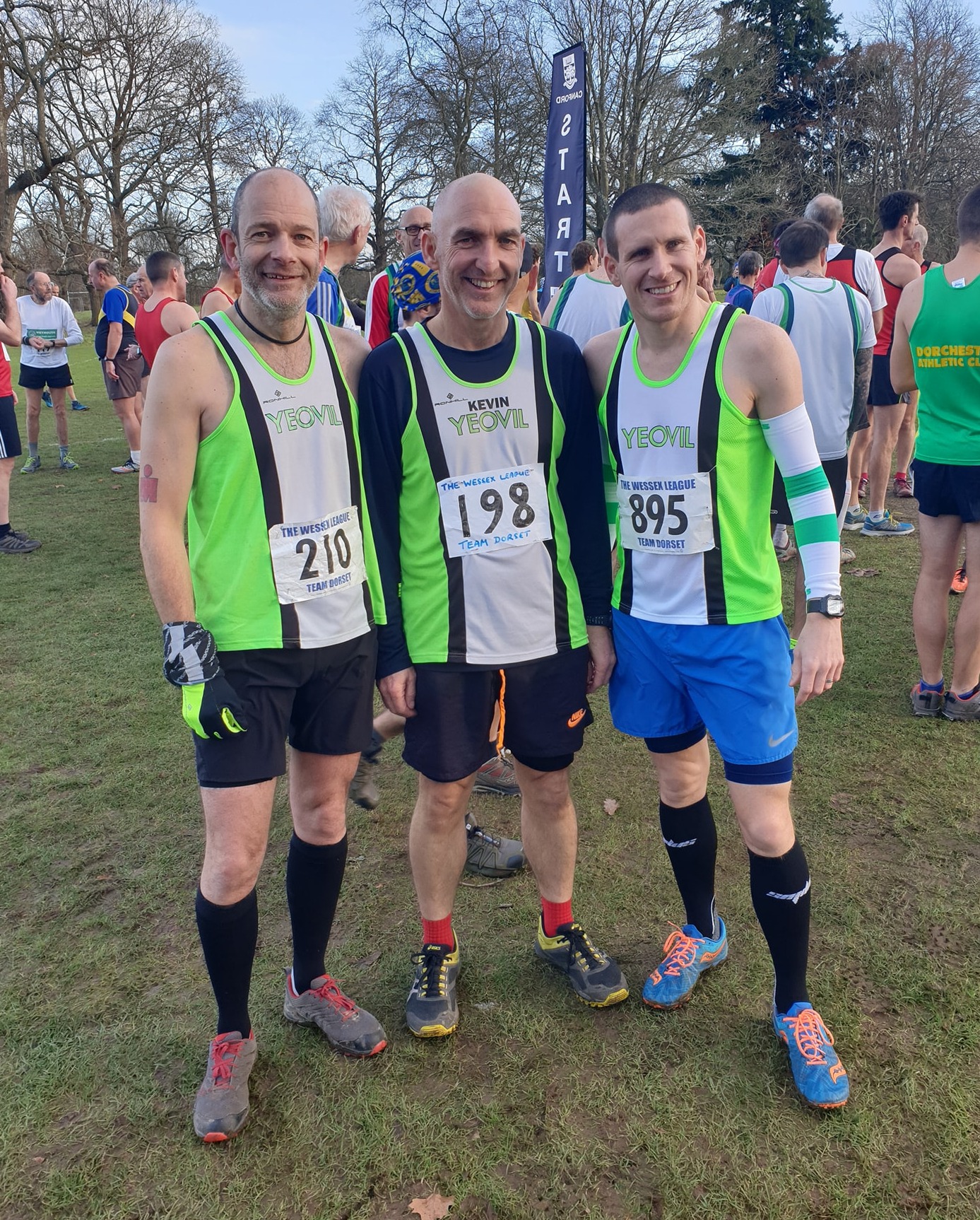 Bridgwater Reindeer Rush
From Holli: Bridgwater Reindeer Rush today for the BHF. Despite the name, there was a distinct lack of reindeer attire and we were given Santa hats instead of antlers! 😂🤦🏻‍♀️🤷‍♀️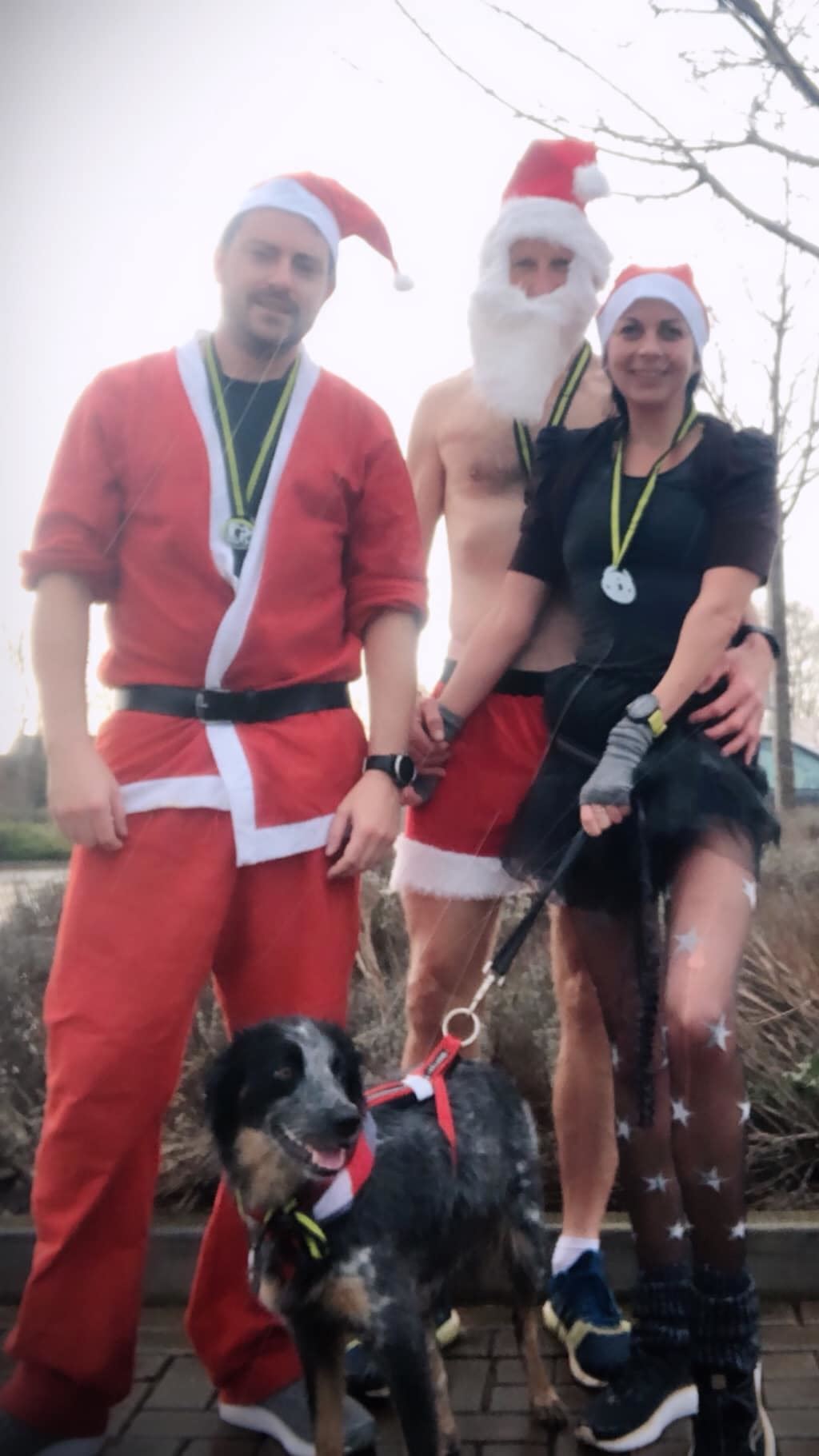 50/100 in 7 days Challenge
From Graham: 50/100 in 7 days challenge starts on the 16th December. Fingers crossed all those taking part have been increasing their weekly mileage..
IF you have any doubts with your fitness or possible injury, then this challenge is not for you!!
So the rules are:
Mums are allowed to use treadmills..
Try and run in groups of equal ability were possible (great support as the week goes on)
Final run on Sunday, same as last year, both distance groups meet up to run the last few miles together.
Finishing line is at Golden Stones, followed by a drink/food at Coopers Mill. If you're planning on this challenge or just the pub at the end, can you let me know.
Good luck!
Canford Cross Country
YTRRC On Tour.
Great day out with Magdalena Frances Matthew Driver ... we met Benjamin Mahoney And Clementine at course and great to see Robbie Hawkins too. Think we all had fun .. did ok ... especially Frances ( 2nd ? ) Ben did very well as so did Robbie ... official results not out... we missed James Hutt Jeff Watson and Samantha Lloyd today ... Daniel was a non starter .... 😀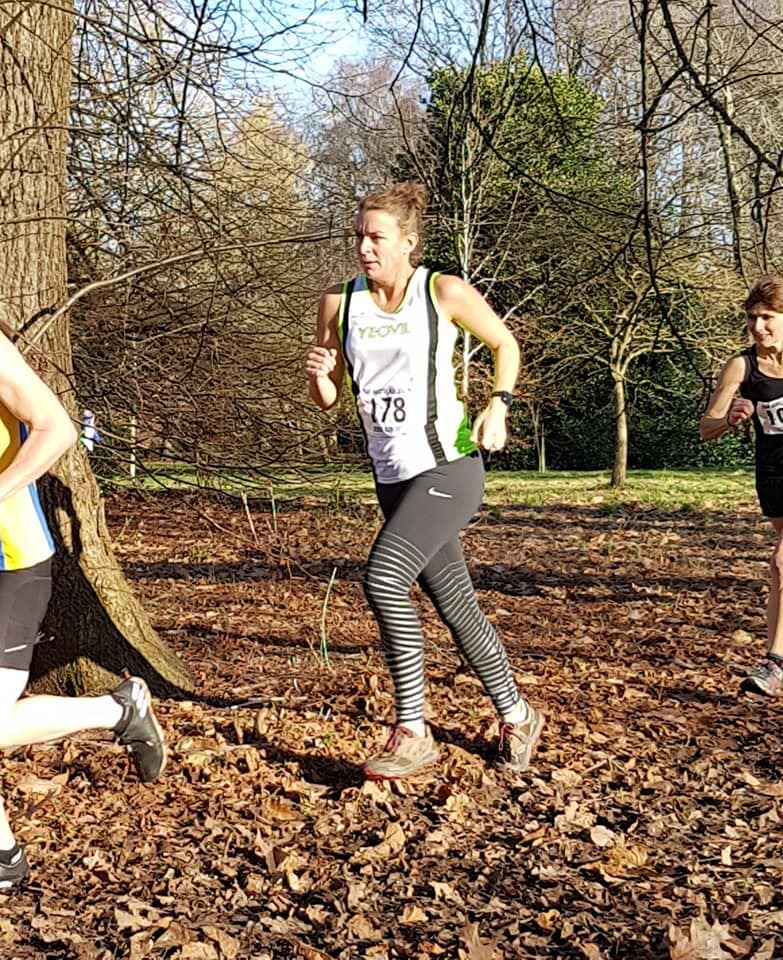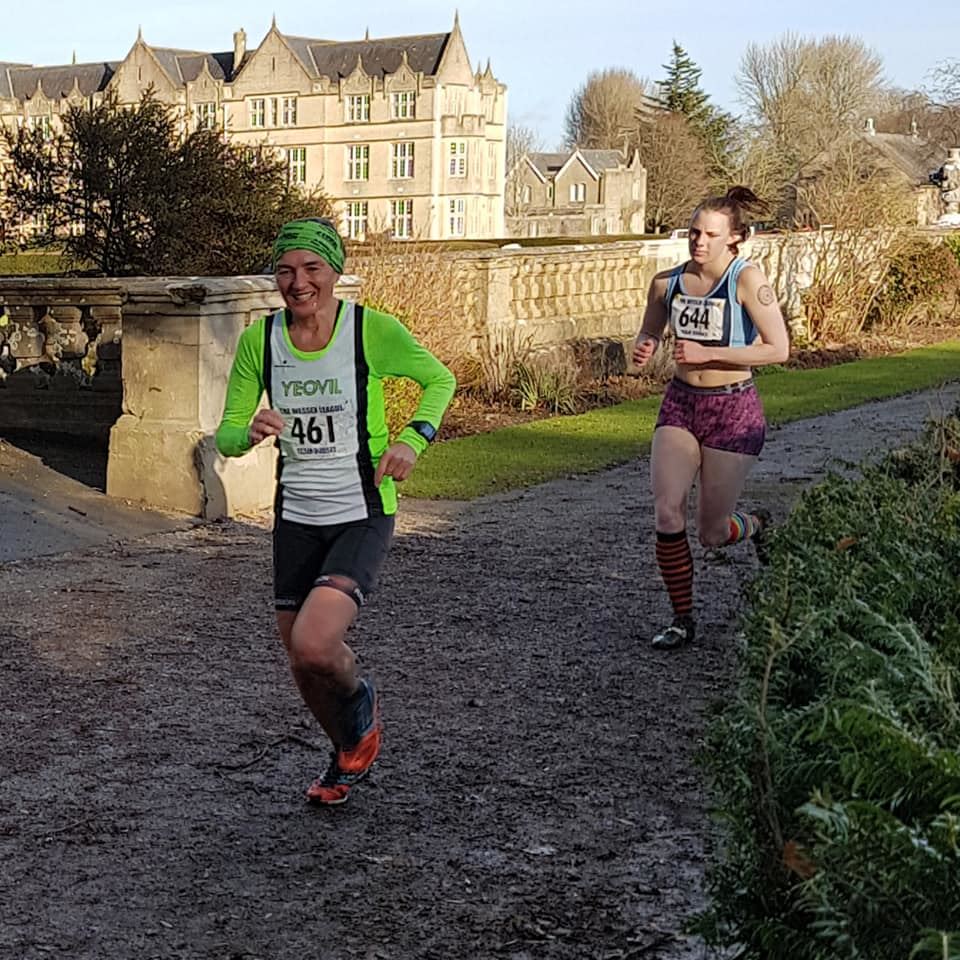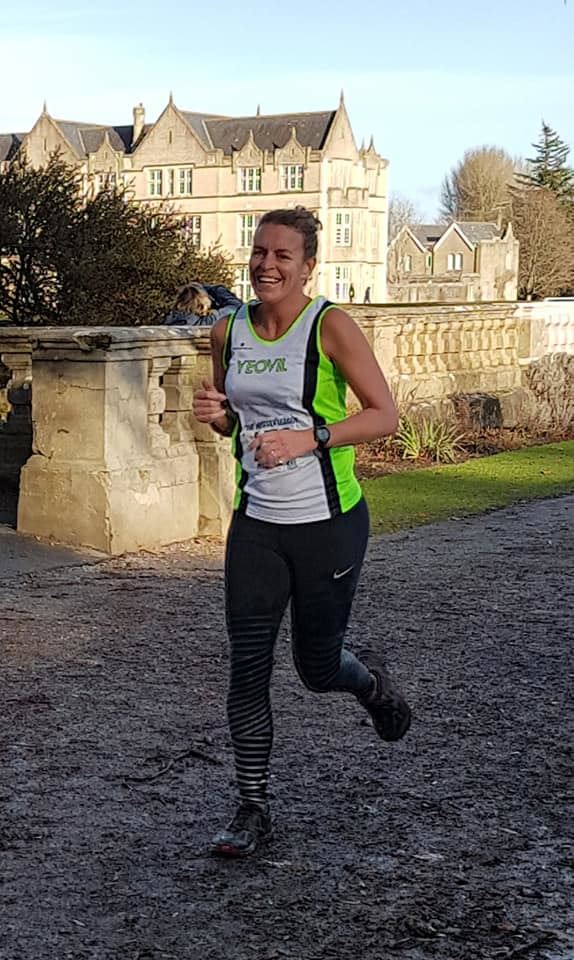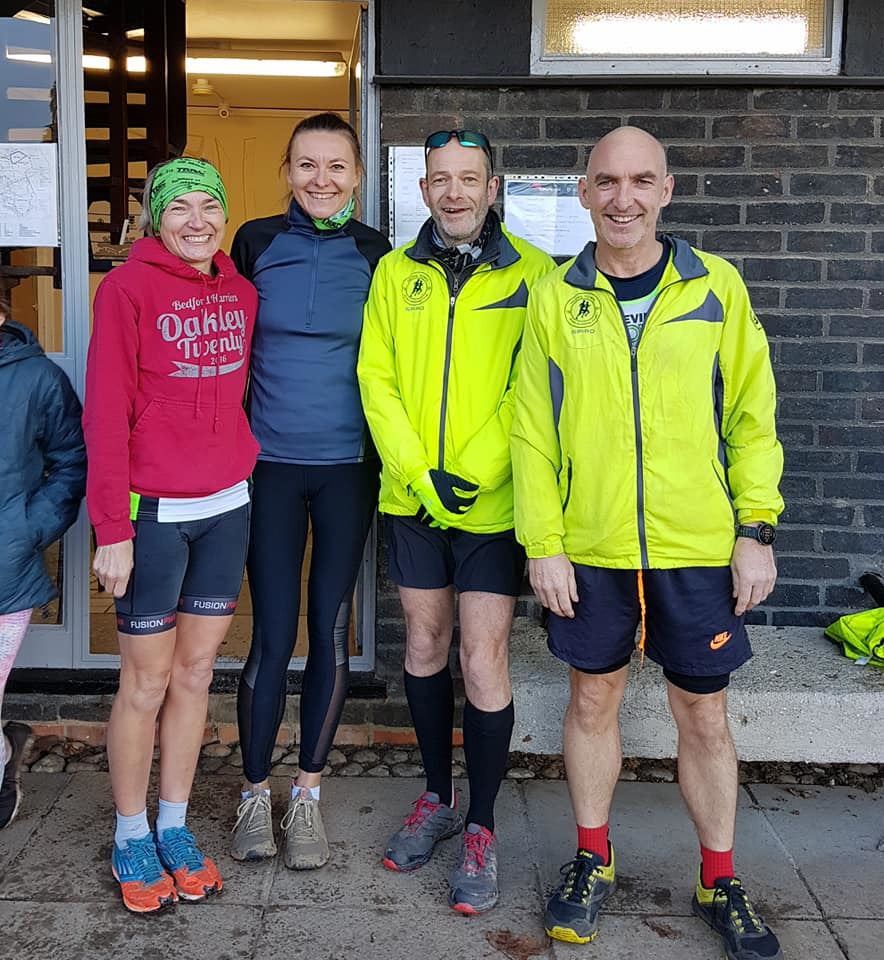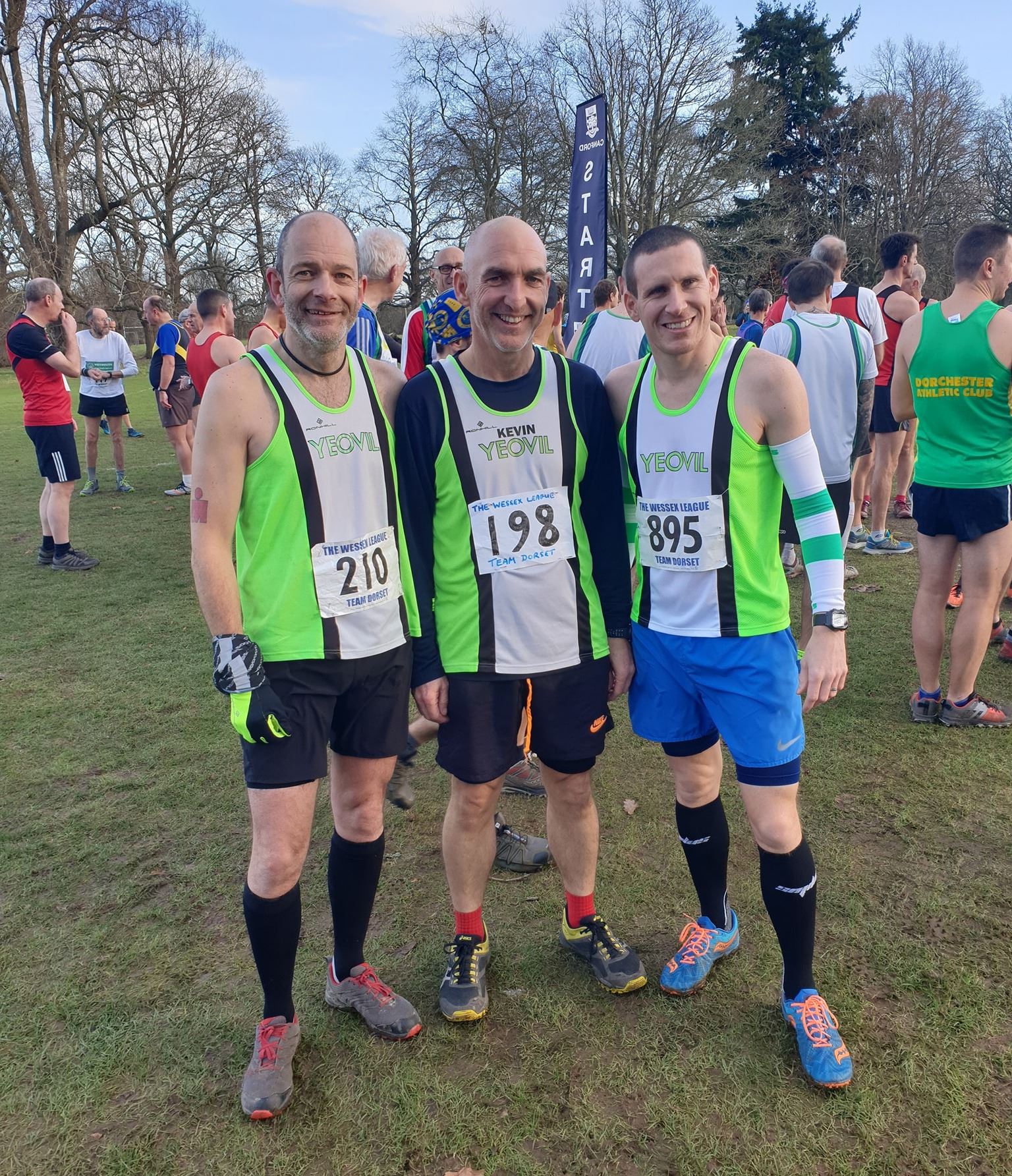 Santa Dash
From Lindsay: Well what can I can say, once again our fantastic club have come up trump's again. Not only did you turn up to help, Marshall and basically offer any services you could, you also provided a lovely spread of cakes. I could not be any more thankful or proud to be part of such a wonderful Lot of people, Peter Jakeman would be so proud. Thank you so so much each and every one of you who contributed to the Santa dash today. We had 182 runners and all went off without a hitch and all before the heavens opened. The weather was great this year. What more could I ask for, well, other than my very own loud hailer would be nice lol. If anyone was passed any comments or has any ideas or comments to make to change or make it better for next year. Please let me know. Thanks also to milsted Langdon who sponsor the event and supply the prizes. Thanks to goldenstones Elizabeth Diamond for hosting the event and to the hospice for their help and support too Victoria Poole . Thanks to Phil MacQuaid for getting the trailer there as he always does. Noel for being time keeper. Lesley Nesbitt and Claire orbethur for data entry and to my partner Stephen Warren for being the best support ever, couldn't do it without you and bloody love you all. Thanks again. Love Linz xxxx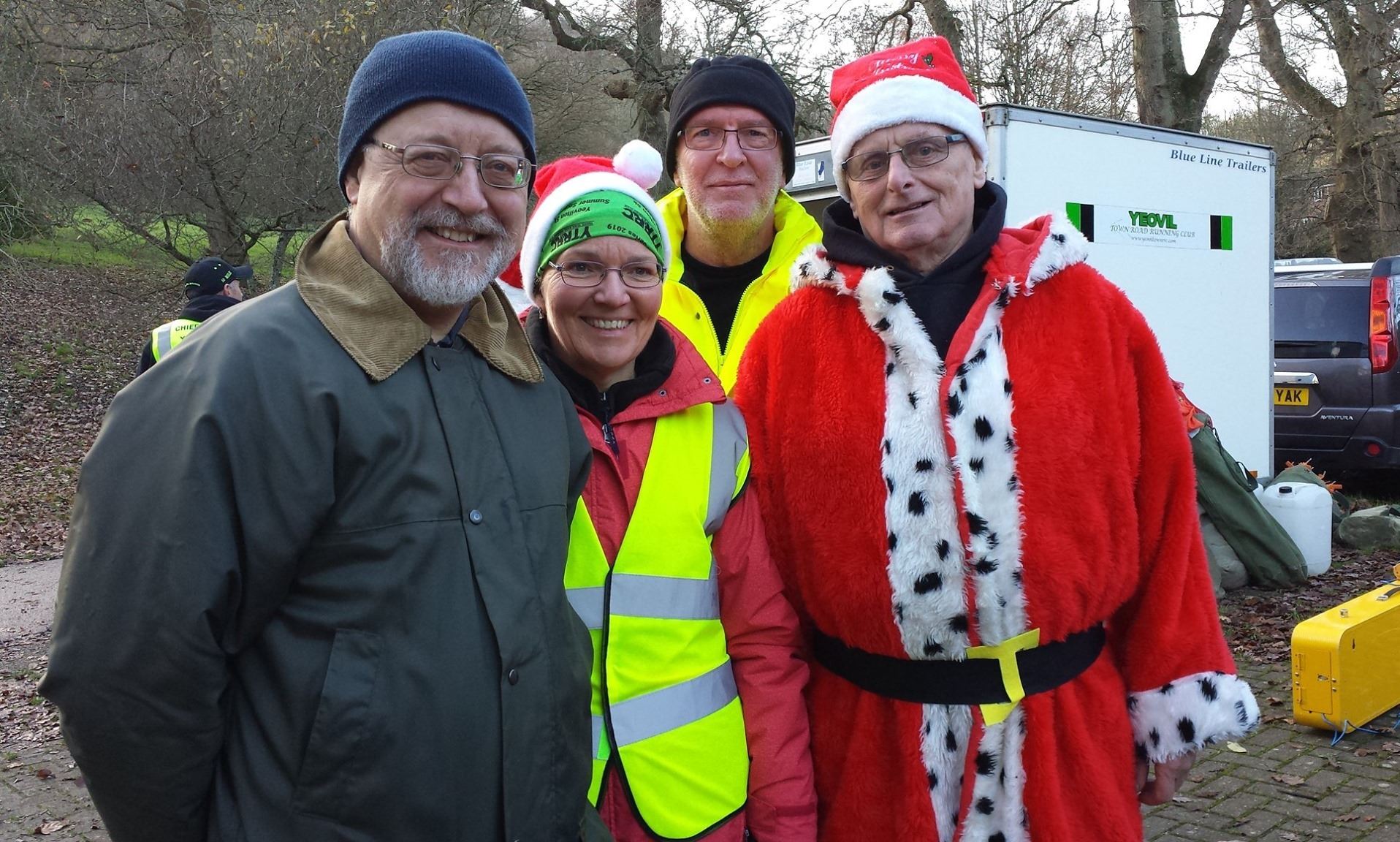 Plymtrail marathon
From Anita: Another great day spent with Lynne and Tara this time doing the Plymtrail marathon, a couple of out and backs route following the old railway, nice to see the Santa Express steam train en route.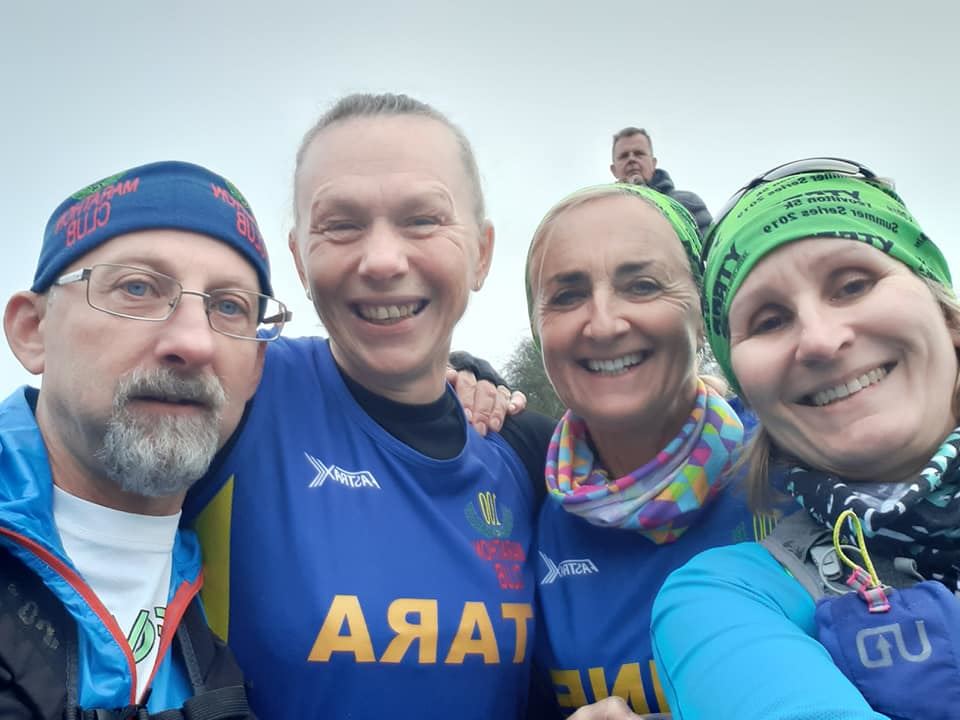 Telford 10k
From Malcolm: I ran the Telford 10k last Sunday in 49:56, and 744th out of 1127. I was 9th in the 70 to 75 age group. The winner of the race was Adam Craig in a very fast time of 28:32. The winner of the 70-75 age group finished in 41:12, so I need to speed up a bit!!
Telford was interesting and the course was right next to a fantastic shopping mall, which had 4,400 parking space so no problem there if you arrived early! Also there was plenty to do while waiting for the start. While I was doing two laps of the course Lesley was doing several laps of the shopping centre!
The course itself was on tarmac paths running through parkland but they were rather narrow when you passed runners coming the other way with a maximum number of two runners on each side of the path. This proved very difficult for overtaking on occasions. The elite men went off at 10.30, the elite women at 11.10 and the masses at 11.50. Overall it was a good race and I would return another year.
Lanzarote Full and Half
Once again and for the 4th Year in a row YTRRC have had runners at this event, this year saw Kev and Dan in the Full and me making my comeback in the Half. It such a great event and has to be the best finish out there. We have already booked the Hotel for Next Year...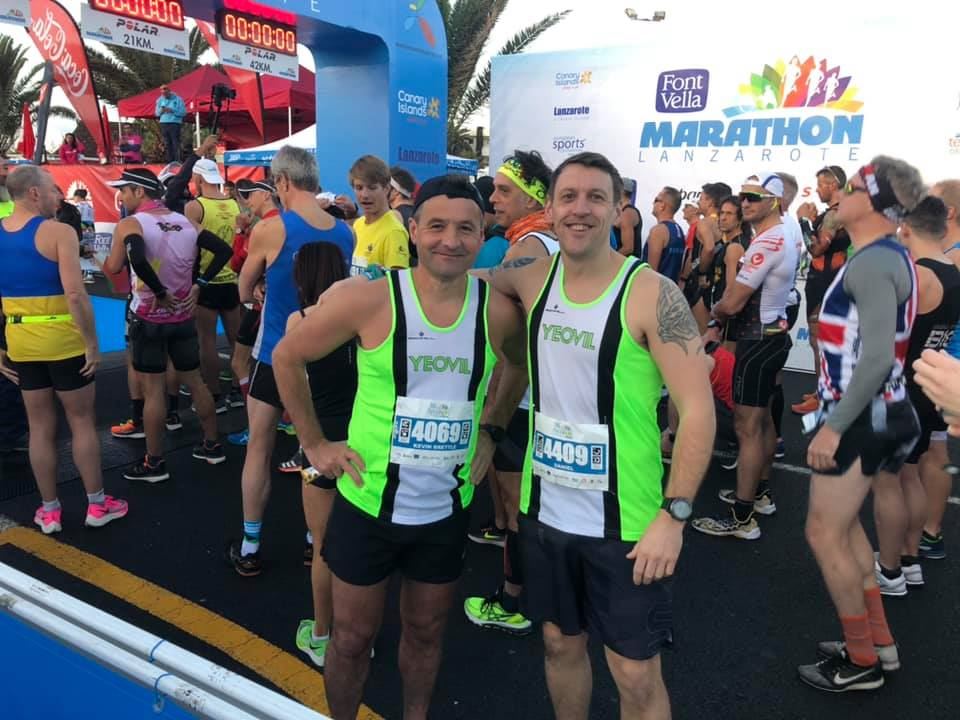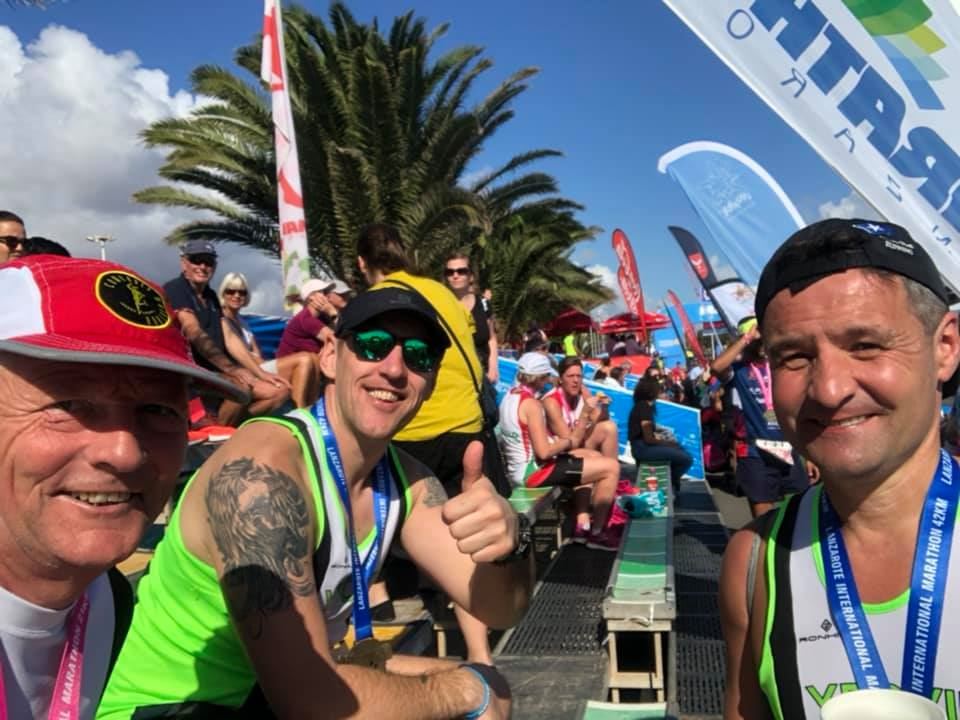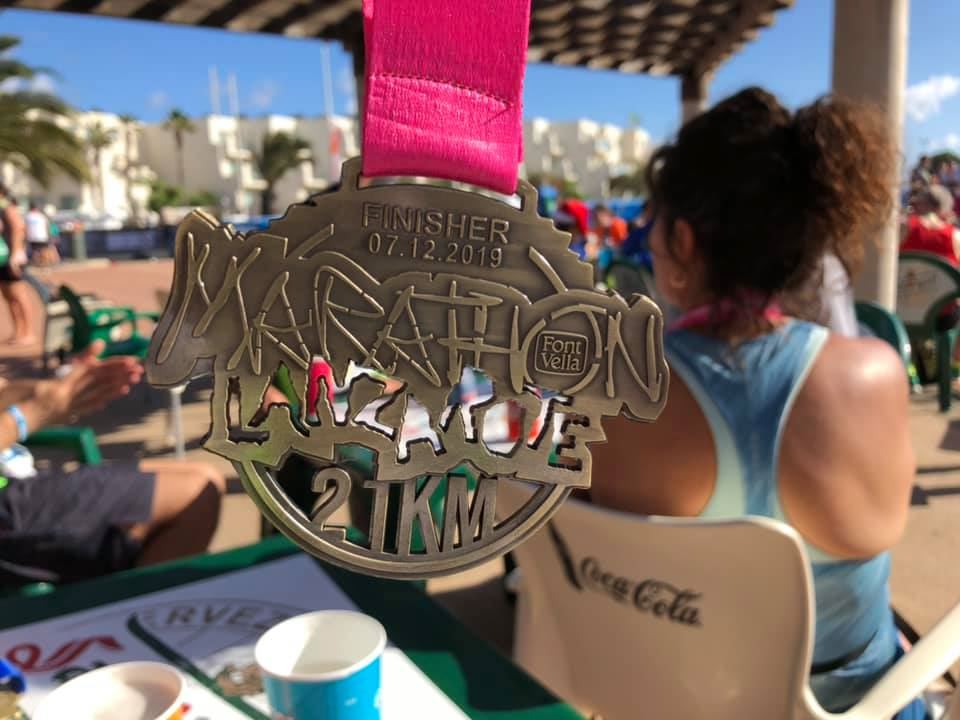 Goodwood Running Festival
From Kev: Goodwood running festival saw 3 Yeovil Town RRC members entered .Great to see Marathon man Mark Pike who not happy with 1 marathon per weekend did a solid 3:50 on a Multi lap event which has to be said had challenging wind to deal with throughout event.
Steve Lye and myself opted for the more sensible Half option . Steve ran really well and recorded 1:28 at 13.1 miles and was made up to be back under 1:30 ... however weaving all over course .. actual race time couple minutes more ... anyone thought he'd drank the Melbac already ... I was hoping to be closer to 1:30 but 1:32:50 ... but was windy and I too ran over distance to finish... official times not out yet.
Both Steve and myself 3rd in AG .
Great day out with Steve and he even ran the right way around today ... no errors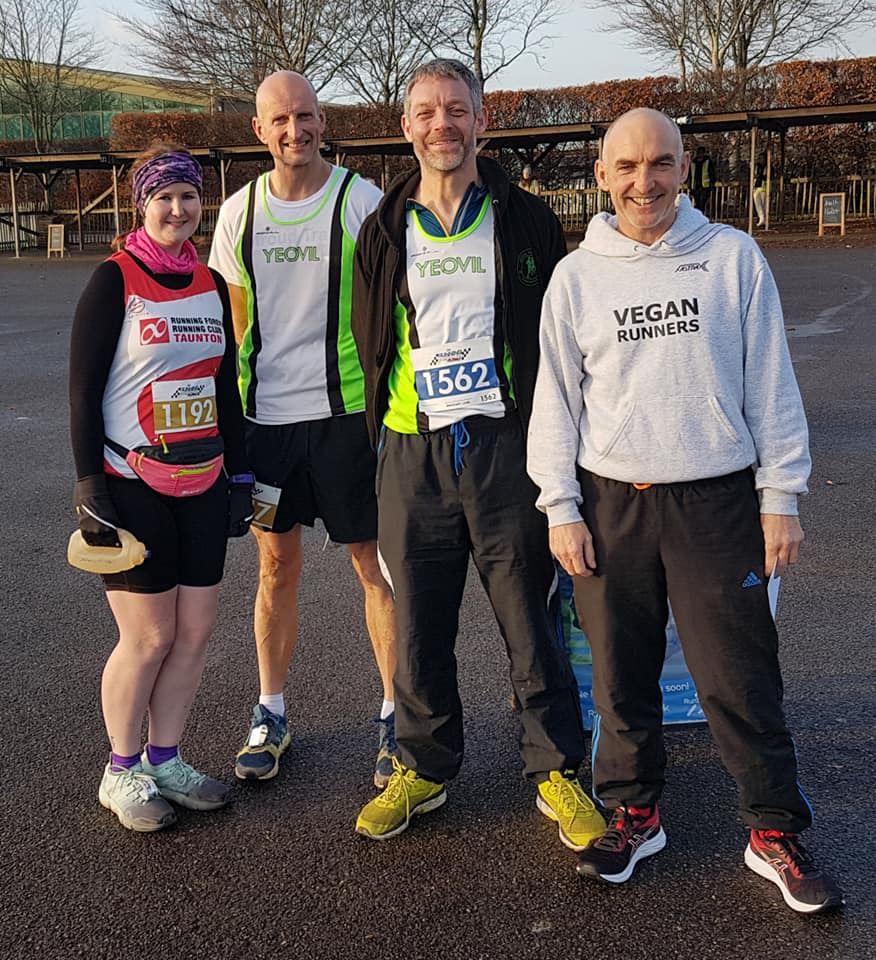 Club Championships 2020
If you haven't already started collecting points for the 2020 Club Championships, now is the time to start. Three of the championship races have already taken place, with the 4th taking place at Aldon on Sunday 5th January. As this is a SW Cross Country (not Wessex League) race you will have to enter yourself following this link - http://s250914043.websitehome.co.uk/SouthWest/Championships.html. Entries close on 23rd December so time is getting short.
Other races in January are Chard Flyer on Wednesday 1st January and Ninesprings by Night on Saturday 18th January, so time to get your entries in for these, making this your Challenge for 2020.
Taking part in the Championship Races is a good motivator as there are usually several YTRRC members and the team spirit and camaraderie makes for a fun day out. It's not all about winning or losing - everyone is a winner by just taking part.
Marks Runs
PUB RUN – WEST CAMEL (12th December 2019)
Tonight was the straw that broke the camel's back. Not really, we just went to West Camel. I believe it was the club's first visit to the Walnut Tree since 1995. I led one group. Five of us (June, Louise, Mel, J.C. and myself). From the pub we ran southwards to the junction, then turned left. Before the Wales junction there were roadworks with traffic lights. We turned left and continued past Wales Dairy. We reached the A359 at Queen Camel. We ran south through the village until reaching the other side at the school. Heading west we ran back through the traffic lights and roadworks and passed the turning back to West Camel. We continued on to Chantry Lane. This took us over the first stone bridge across the River Cam. We continued to Slow Court Farm then turned right and right again. The plan was to turn right again and run along Southmead, but I went wrong. At the T junction I turned left instead of right and cut the run short bringing us straight back into the centre of the village. To make up distance we ran back up to the Queen Camel road, turned 180 degrees and ran back to the pub. It ended up being 5.5 miles which was satisfactory. We did cross the second stone bridge across the River Cam. Thanks to Louise for organising the pub.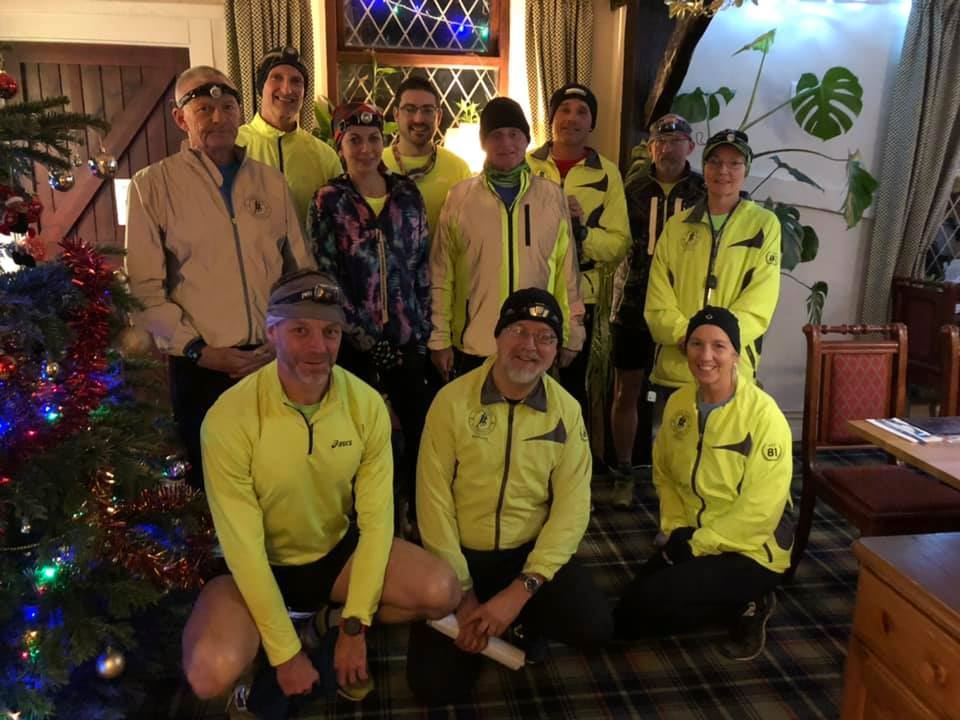 Released On 15th Dec 2019